iSEE Directory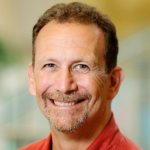 Evan H. DeLucia, Baum Family Director
1101 W. Peabody, Suite 350 (NSRC), Urbana
217-333-4178
delucia@illinois.edu
Read more about Evan >>>
Madhu Khanna, Associate Director for Research
1101 W. Peabody, Suite 372 (NSRC), Urbana
217-333-5176
khanna1@illinois.edu
View Madhu's Department of Agricultural and Consumer Economics page >>>
Read more about Madhu's 2018 role change at iSEE >>>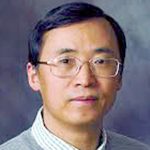 Ximing Cai, Associate Director for Campus Sustainability
1101 W. Peabody, Suite 368 (NSRC), Urbana
217-333-4935
campus-sustainability@illinois.edu
View Ximing's Department of Civil and Environmental Engineering page >>>
Read more about Ximing's 2017 hiring at iSEE >>>
Gillen D'Arcy Wood, Associate Director for Education and Outreach
1101 W. Peabody, Suite 370 (NSRC), Urbana
217-244-0230
gdwood@illinois.edu
View Gillen's Department of English page >>>
Read more about Gillen's 2018 hiring at iSEE >>>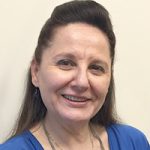 Jenny Kokini, Managing Director
1101 W. Peabody, Suite 350 (NSRC), Urbana
217-333-5357
jkokini@illinois.edu
Morgan White, Associate Director of Facilities & Services (F&S), Sustainability
Facilities & Services
217-333-2668
mbwhite@illinois.edu
Read more about Morgan >>>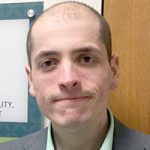 Micah Kenfield, Sustainability Program Manager
1101 W. Peabody, Suite 340 (NSRC), Urbana
217-244-9342
kenfield@illinois.edu
Read more about Micah >>>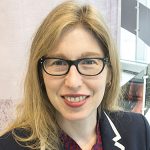 Elizabeth Murphy, Proposal Developer / Program Manager, Center for Advanced Bioenergy and Bioproducts Innovation (CABBI)
1101 W. Peabody, Suite 336 (NSRC), Urbana
217-300-6864
eamurphy@illinois.edu
Read more about Elizabeth >>>
John Pirtle, Proposal Developer / Financial Specialist
1101 W. Peabody, Suite 366 (NSRC), Urbana
217-300-4738
jpirt2@illinois.edu
Read more about John >>>
COMING SOON, Student Sustainability Committee Coordinator
1101 W. Peabody, Suite 388 (NSRC), Urbana
Phone TBA
Email TBA
Tony Mancuso, Communications and Public Affairs Director
1101 W. Peabody, Suite 356 (NSRC), Urbana
217-300-3546
tmancuso@illinois.edu
Read more about Tony >>>
Amy Rosenbery, Business Administrative Associate
1101 W. Peabody, Suite 350 (NSRC), Urbana
217-333-4178
husted@illinois.edu
Read more about Amy >>>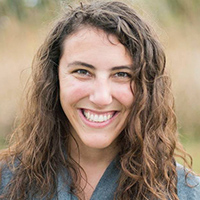 Jordan Goebig, Communications Specialist
1101 W. Peabody, Suite 355 (NSRC), Urbana
217-300-4008
jgoebig@illinois.edu
Read more about Jordan >>>
Katie Watson, Q Magazine Editor
kawatso2@illinois.edu
Interns
Molly Gates, Communications Intern
mmgates2@illinois.edu
Jenna Kurtzweil, Communications Intern
kurtzwe2@illinois.edu
Taylor Jennings, Communications Intern
tnjenni2@illinois.edu
Chloe Rice, Communications Intern
chloer2@illinois.edu
Samantha Roberson, Communications Intern
sdr4@illinois.edu
McKenzie Colyer, Communications Intern
mcolyer2@illinois.edu
Laura Schultz, Senior Campus Sustainability Intern
Claire Kredens, Campus Sustainability Intern
Valerie Ramirez, Campus Sustainability Intern
Vince Spagnola, Campus Sustainability Intern
Taylor Holin, SWATeam Clerk (ECBS, EGEN)
Julija Sakutyte, SWATeam Clerk (TR, PWR)
Colleen Williams, SWATeam Clerk (ALUFS, WSW)
Contact the Interns
1101 W. Peabody Drive, Suites 338 and 353 (NSRC), Urbana
Email: sustainability@illinois.edu
Phone: 217-333-4178
Get in touch with our office:
1101 W. Peabody, Suite 350 (NSRC)
Urbana, IL 61801
MC-635
217-333-4178
Media Requests
iSEE is home to dozens of experts on a wide range of sustainability-, energy-, and environment-related topics.
Contact information for professors, staff, and students working on campus sustainability efforts and engaged in sustainability research can be found throughout our website. If you're not sure who you need to talk to, send us an email using the form below (or at sustainability@illinois.edu), and we'll point you in the right direction.
Outreach or Communications Requests
iSEE staff members are available to help you with your sustainability outreach or communications needs, either through direct assistance or by connecting you with people or resources that may be of service. Please complete our online form, and one of our staff will be in touch soon >>>
We'd love to hear from you