Climate Solutions Research
Energy Transitions Research
Secure & Sustainable Ag Research
Sustainable Infrastructure Research
Water & Land Stewardship Research
Actionable Research
Our  research requires interdisciplinary collaboration, bringing the brightest of the bright together to solve the world's current and future problems. We call it "actionable research" — that is, scientific progress toward real-world solutions that can have an immediate and/or lasting impact on the world we live in.
Illinois Research Scholars
The Institute is committed to showcasing the numerous research strengths that can be found on the Illinois campus that relate to sustainability, energy, and the environment. Thus far, iSEE has coalesced the Water Scholars, the Energy Scholars, the Global Climate Change Scholars and the Sustainable Agriculture Scholars on campus to showcase the breadth and depth of expertise on campus — and to make it easier for researchers and funding organizations to bring together major research teams and centers.
iSEE's Research Themes
The Institute for Sustainability, Energy, and Environment (iSEE) seed-funds, secures multimillion-dollar external grants, and shepherds projects, centers, and initiatives in five distinct themes: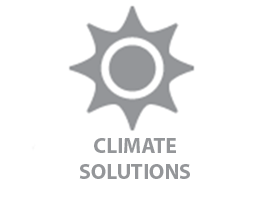 From changes in precipitation and storm activity to increases in ocean temperatures and sea levels, the indicators of climate change are all around us — with dramatic impacts on human health, our ecosystems, and society. These impacts pose even greater risks for agriculture, food and water supplies in developing nations — projected to experience the largest percentage of the world's growth from now until 2100. These threats could quickly erase recent gains in the fight against poverty, hunger and disease.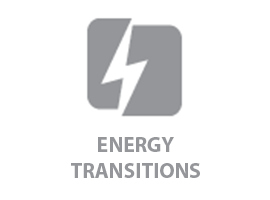 Energy, a vital part of the world economy, is needed in ever-increasing amounts to sustain economic growth, raise living standards and reduce poverty. As the world's population grows and economies become more industrialized, nonrenewable energy sources will become scarcer and costlier. In fact, some reports caution that the world will need 40% more energy by 2030. That energy will need to be found in renewable sources — quickly and with reliability.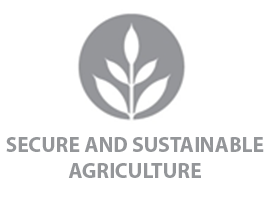 With growing populations and higher demand for food, the impact of climate change could result in an increase of 20% of the world's people at risk of chronic hunger, according to the World Health Organization. The gap between agricultural production and demand can be closed by expanding farming to currently marginal or unused land, substituting new types of crops, and adopting new technologies — particularly in developing nations affected by large rainfall variations and reduced water availability.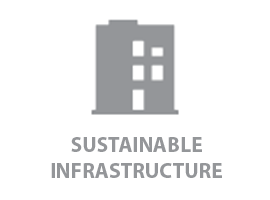 In less than a century, the U.S. has experienced a major societal transition from designing and building urban environments and the associated pathways between destinations to maintaining the operational infrastructure of communities. From massive repairs of aging systems for water, sanitation and more, to developing new improvements to preserve natural resources, it's imperative that we harness technology and public policy across engineering and urban planning disciplines to create sustainable solutions.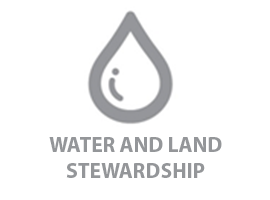 Natural resources — fresh water, clean air, forests, grasslands, and marine assets — provide not only sustenance for humans and wildlife, but also a foundation for social and economic development. Degradation and loss of natural assets is a major threat to 85% of all species, according to the International Union for Conservation of Nature's Red List. What's more, pollution is causing debilitating mutations to fish and animals while imposing unsafe levels of toxins to our food supply.
Current Research Seed Funding Program
Each year, iSEE offers up to $30,000 in seed funding per project for research initiatives that specifically target major grant opportunities at external agencies. The call for proposals occurs in the Fall semester; awards are announced early in the Spring semester.
This interdisciplinary initiative is for cross-campus teams of faculty looking to develop exploratory research ideas. These may involve multiple disciplines and departments in any of the five thematic areas of interest to iSEE (see above); collect preliminary data or other information to develop a research project; and prepare and submit research proposals for external funding.
Read about the program and the Spring 2021 and Spring 2022 seed-funded projects >>>
Read about the Spring 2020 seed-funded projects >>>
Read about the Spring 2019 seed-funded projects >>>
Additionally, the Campus as a Living Lab program is designed to link campus sustainability targets to national and global sustainability, energy, and environment challenges. When a specific call for proposals from a national agency is posted, iSEE will provide quick seed money or other support for faculty-led teams that will engage with sustainability issues on campus or in neighborhood communities in their proposal development. Specifically, iSEE wants to leverage this seed money to attract external funds that are relevant to objectives from the Illinois Climate Action Plan (iCAP).
EARLIER SEED FUNDING
In July 2015, the Institute awarded a total of more than $1.2 million for four projects:
In June 2014, iSEE awarded a total of more than $1 million for three projects: 
A note about all iSEE seed funding: Research will take place in the PI's home department, and indirect costs generated from subsequent proposals derived from the seed grant are expected to track back to the PI's home department as stipulated by the new ICR model.
iSEE-Affiliated Centers & Large-Scale Projects
Center for Advanced Bioenergy and Bioproducts Innovation
The U.S. Department of Energy is funding this $115 million Bioenergy Research Center (BRC), a collaboration between Illinois' Institute for Sustainability, Energy, and Environment (iSEE), the Carl R. Woese Institute for Genomic Biology (IGB), and 17 partner institutions.
Andrew Leakey, Professor and Head of Plant Biology at Illinois, is the Director for the Center for Advanced Bioenergy and Bioproducts Innovation (CABBI), having replaced former iSEE Baum Family Director Evan H. DeLucia as the CABBI lead in 2020.
Read a short progress report from Summer 2022 >>>
The report from Summer 2021 >>>
The report from Summer 2020 >>>
The report from Summer 2019 >>>
The report from Summer 2018 >>>
More about CABBI …
Over five years (FY 2018-22), CABBI will develop fuels and products by integrating three highly interconnected DOE priority areas:
GROWING THE RIGHT CROPS (Feedstock Production) — Scientists will integrate recent advances in genomics, synthetic biology, and computational biology to increase the value of biomass crops. Feedstock researchers will use the "plants as factories" paradigm, in which biofuels, bioproducts, and foundation molecules for conversion are synthesized directly in plant stems.
TURNING PLANTS INTO FUEL (Conversion) — Experts will further develop a versatile, automated "biofoundry" for rapidly engineering microbial strains that can efficiently produce diverse, high-value molecules such as biodiesel, organic acids, jet fuels, lubricants, and alcohols. Using a design-build-test-learn framework, this research will overcome challenges associated with driving biological systems to produce non-natural compounds.
DETERMINING THE ENVIRONMENTAL AND ECONOMIC BOTTOM LINE (Sustainability) — Researchers will provide an overarching framework for viewing outcomes from the Feedstocks and Conversion themes through an environmental and economic lens. Experts will design a closed-loop, integrated research program for CABBI.
Read the full news release >>>
A radio interview on CABBI's mission and vision on WILL-AM's The 21st program with DeLucia >>>
Leverhulme Centre for Climate Change Mitigation
In 2016, iSEE secured $972,441 for a team to study enhanced weathering (EW) as part of this Centre. In 2021, Phase II of the LC3M project was approved for Years 6-10 at more than $2.1 million.
In March 2022, BBC World featured LC3M's Lisa Ainsworth and Carl Bernacchi, who discussed how basalt might "turn back the climate clock on food production." View this episode and others in the BBC's "Follow the Food" series >>>
In January 2022, an article in Anthropocene Magazine discusses the use of basalt in enhanced weathering, and LC3M researchers from England and the Illinois team explain their role in the studies. View the article >>>
View a short video clip from Spring 2021 as a field is treated with basalt >>>
View a short progress report from Summer 2022 >>>
The report from Summer 2021 >>>
The report from Summer 2020 >>>
The report from Summer 2019 >>>
The report from Summer 2018 >>>
THE TEAM
Evan H. DeLucia, Arends Professor Emeritus of Plant Biology
Carl Bernacchi, USDA Agricultural Research Service (ARS) Plant Physiologist and Adjunct Professor of Plant Biology
Stephen P. Long, Gutgsell Professor of Plant Biology and Crop Sciences
Lisa Ainsworth, USDA ARS Research Molecular Biologist and Adjunct Professor of Plant Biology
Chris Montes, USDA ARS Research Plant Physiologist
Ilsa Kantola, Postdoctoral Research Associate
Michael Masters, Department of Plant Biology Technician
Chris Moeller, USDA ARS Field and Laboratory Technician
Josephine Duffy, undergraduate in Natural Resources & Environmental Sciences
Katherine Travis, undergraduate in Biochemistry
Andrew Xie, undergraduate in Information Sciences
FORMER TEAM MEMBERS: Haley Ware, Meggie Gaddy, and Amber Zilinger (Natural Resources & Environmental Sciences undergrads)
THE WORK
Team members will work on quantifying rates of EW and carbon balance of food crop/bioenergy agroecosystems; testing hypotheses about interactions between EW, crop performance, mycorrhizal growth, and soil properties; and investigating the role of rising CO2 fertilization on EW, the root microbiome, and plant performance. This project includes international collaborators in the UK, Australia, and Malaysia.
View a research profile of Kantola >>>
View a research profile of Masters >>>
Illinois is one of 10 partners in the Centre, which is funded for 10 years. Others include the University of Sheffield (lead), the University of Southampton, the University of Bristol, the University of California, the University of Cambridge, the Open University in UK, Cardiff University, the University of Leeds, and the Southeast Asia Rainforest Research Partnership. The work from this centre is funded by a £10m grant from the Leverhulme Trust, which was established by the Will of William Hesketh Lever, the founder of Lever Brothers. Since 1925, the Leverhulme Trust has provided grants and scholarships for research and education; today, it distributes approximately £80m a year.
Read more about the centre on its website >>>
Read November 2018 BBC coverage of the LC3M project >>>
Published papers from Illinois members of the LC3M team:
I-GUIDE
In 2021, iSEE helped facilitate funding to enable geospatial data-driven scientific discovery at the University of Illinois Urbana-Champaign, and the resulting research will lead to better understanding of the risks and impacts of climate change and disasters.
The $15 million Institute for Geospatial Understanding through an Integrative Discovery Environment (I-GUIDE) will receive the funding over five years as part of the National Science Foundation's Harnessing the Data Revolution, which establishes five institutes across the United States to explore questions at the frontiers of science and engineering.
"The goal of I-GUIDE is to revolutionize theories, concepts, methods, and tools focused on data-intensive geospatial understanding for driving innovative cyberGIS and cyberinfrastructure capabilities to address the most pressing resilience and sustainability challenges of our world, such as biodiversity, food security, and water security," said Shaowen Wang, Head of the Department of Geography and Geographic Information Science and Founding Director of the CyberGIS Center for Advanced Digital and Spatial Studies (CyberGIS Center), who will lead the institute.
Collaborating scientists and institutions from around the country that are part of I-GUIDE will work with the CyberGIS Center in partnership with iSEE and the U of I System's Discovery Partners Institute.
I-GUIDE aims to drive transformative advances across many fields — from computer, data, and information sciences to atmospheric sciences, ecology, economics, environmental science and engineering, human-environment and geographical sciences, hydrology and water sciences, industrial engineering, sociology, and statistics. The new institute will bring together about 40 researchers from U of I, Columbia University, Consortium of Universities for the Advancement of Hydrologic Science, Inc., Florida International University, Michigan State University, Open Geospatial Consortium, Purdue University, University Consortium for Geographic Information Science, University Corporation for Atmospheric Research, University of Minnesota, Twin Cities, Utah State University, and a variety of other partners.
Said Wang: "I-GUIDE nurtures a diverse and inclusive geospatial discovery community across many disciplines by bridging disciplinary digital data divides with broader impacts amplified through a well-trained and diverse workforce and proactive engagement of minority and underrepresented groups."
I-GUIDE fits within three of iSEE's research thrusts: Climate Solutions, Water & Land Stewardship, and Sustainable Infrastructure.
SCAPES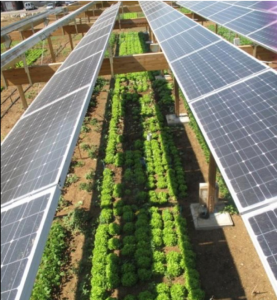 The U.S. Department of Agriculture (USDA) announced in fall 2021 funding for a new project led by iSEE Director Madhu Khanna to optimize design for "agrivoltaic" systems — fields with both crops and solar panels — that will maintain crop production, produce renewable energy, and increase farm profitability.
This $10 million, four-year project, funded through the USDA's National Institute of Food and Agriculture (NIFA) Sustainable Agriculture Systems program is called Sustainably Colocating Agricultural and Photovoltaic Electricity Systems (SCAPES). The University of Illinois Urbana-Champaign is the lead institution, and SCAPES will study agrivoltaics in a variety of land types and climate scenarios (Illinois, Colorado, Arizona).
Illinois agrivoltaics investigators include Khanna; Carl Bernacchi, USDA Agricultural Research Service Plant Physiologist; Bruce Branham, Professor of Crop Sciences; Evan H. DeLucia, Arends Professor Emeritus of Plant Biology; D.K. Lee, Professor of Crop Sciences; Kaiyu Guan, Associate Professor of Natural Resources & Environmental Sciences; H. Chad Lane, Associate Professor of Educational Psychology and Computer Science; Nenad Miljkovic, Asssociate Professor of Mechanical Science & Engineering; Samantha Lindgren, Assistant Professor of Education Policy, Organization, and Leadership; Nuria Gomez-Casanovas, Visiting Research Specialist at iSEE; and Bin Peng, Postdoctoral Research Associate at the National Center for Supercomputing Applications.
The Illinois team will partner with Dennis Bowman at the U of I Extension for agrivoltaics outreach activities. Additionally, the grant features a combination of research, education, and extension subawards for the University of Arizona, Colorado State University, Auburn University, the University of Illinois Chicago, and the National Renewable Energy Laboratory.
Read the full iSEE news release >>>