2019 iSEE-Funded Research Projects
Supporting interdisciplinary research and collaboration 
Current
Funded
iSEE Work
Current
Funded
iSEE Work

Current
Funded
iSEE Work

Current
Funded
iSEE Work

Current
Funded
iSEE Work
Since its first year in 2013-14, iSEE has seed-funded interdisciplinary research projects on topics related to sustainability, energy, and environment to promote new research collaborations or enhance existing collaborations among faculty across campus that will improve their potential for attracting external support.
The goal of this funding is to enable faculty to develop exploratory research ideas that involve multiple disciplines and departments in any of the five thematic areas of interest
to iSEE (Climate Solutions, Energy Transitions, Secure & Sustainable Agriculture; Sustainable Infrastructure, and Water & Land Stewardship); collect preliminary data or other information to develop a research project; and prepare and submit research proposals for external funding. 
iSEE's 2019 projects were chosen because of their innovativeness, their commitment to collaboration, and their initiative to tackle real issues.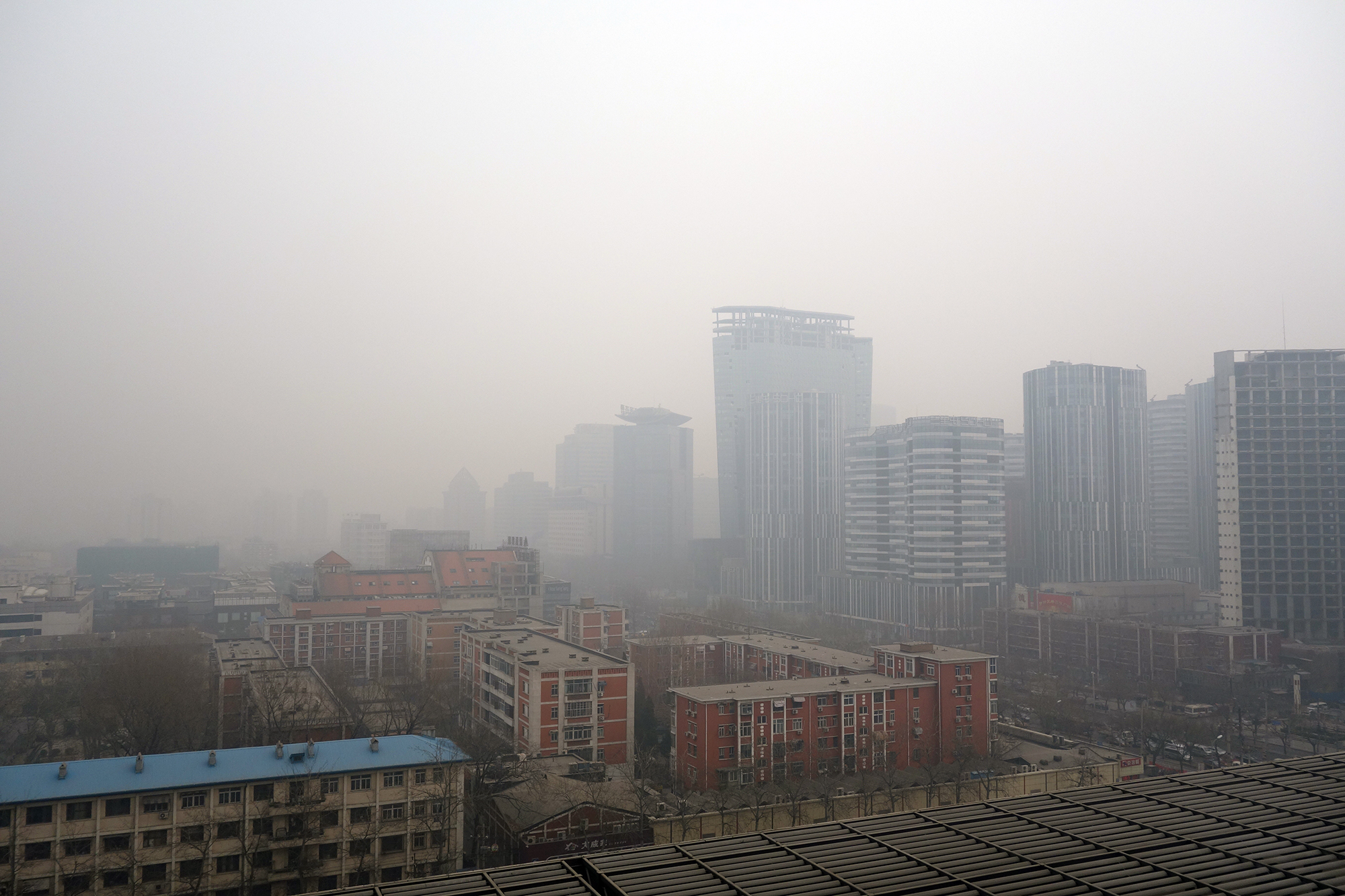 Pollution Emissions: Combining Atmospheric and Economic
Air Pollution Transmission 
We know that carbon dioxide emissions happen when we create and transport goods, but consider the emissions that occur at their travel destination. An interdisciplinary research approach will investigate the methods and techniques used in both economic and atmospheric sciences. 
Click here to learn more
This research will consider air pollution output and inputs during transmission, as well as identify which pairs of country sectors are the main exporters and net importers of carbon monoxide. 
Final results would assist in providing solutions for pollution reduction strategies. iSEE's seed-funding grant will support an analysis of carbon monoxide, as proof of a concept for a larger federal grant proposal. 
The Project Team
Sandy Dall'erba, Associate Professor of Agricultural & Consumer Economics; Director, Regional Economics Applications Laboratory (REAL)
Nicole Riemer, Associate Professor of Atmospheric Sciences
Yilan Xu, Assistant Professor of Agricultural & Consumer Economics
Yu Yao, Ph.D. Candidate, Atmospheric Sciences
Ran Xu, Ph.D. Candidate, Academy of Mathematics and Systems Science, China; REAL Visiting Scholar
PROJECT UPDATES SUMMER 2020
In late 2019, the team submitted a $816,729+ proposal to the National Science Foundation titled "Combining International Atmospheric Fluxes and Trade Flows of Air Pollution across Countries: New Evidence, Spatial Interactions, and Optimal Pollution Abatement Policies." That proposal was turned down, and the team is now eyeing fall 2020 for another funding opportunity. 
Dall'erba and his team are nearing completion of a first paper that analyzes air pollution and its adverse health effects during the past decades, focusing on carbon monoxide emissions via trade flows and wind flows.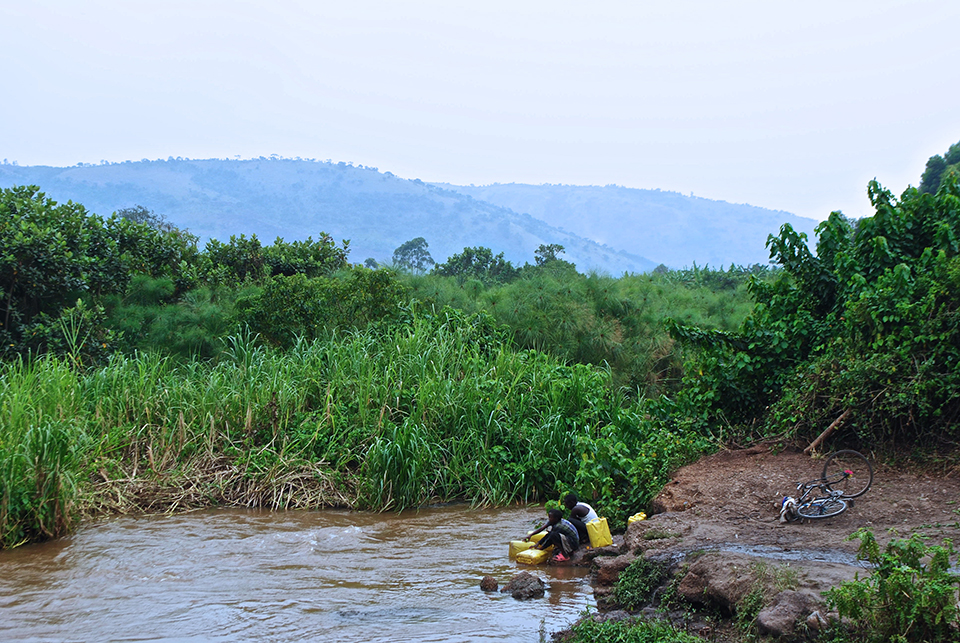 Advancing Sustainability through the Transformation
of Water and Sanitation Infrastructure  
The United Nations' Sustainable Development Goals target universal access to sanitation by 2030, despite a current global shortfall of 2.3 billion people. It is necessary to collect data on and communicate with the individuals and households using water systems in order to optimize end use within those infrastructure systems. 
Click here to learn more
An Illinois research team will work collaboratively with other scientists and community stakeholders to survey and interview households as well as collect water samples to investigate this matter. A majority of this research will take place in Bwaise (Kampala, Uganda).
The end goal of this project is to improve overall health, nutrition, and sustainability through the transformation of water and sanitation systems.    
The Project Team
Jeremy Guest, Assistant Professor of Civil & Environmental Engineering
Assata Zerai, Professor of Sociology and Associate Provost for Faculty Excellence 
Daniel C. Miller, Assistant Professor of Natural Resources & Environmental Sciences
PROJECT UPDATES
FUNDING FROM GATES FOUNDATION: In August 2019, Guest and fellow Illinois Water Scholar Roland Cusick were awarded $1 million for a study of sanitation technology. Read the news release about the grant from the Bill & Melinda Gates Foundation >>>
Guest has since been promoted to Associate Professor. With the funding, we have developed a NEW WEBPAGE FOR THIS PROJECT >>>
NEW PAPER: In July 2019, Guest, Miller, and Civil & Environmental Engineering grad student John Trimmer published an article on human waste and its ties to environment and economy. View the Illinois News Bureau article >>>
View "Resource Recovery from Sanitation to Enhance Ecosystem Services" in Nature Sustainability >>>
WORKSHOP: In April 2019, Guest hosted an iSEE Workshop titled "Nature-Society Interactions in Developing Communities" aimed at bringing together researchers from across campus to identify synergistic lines of research and build a cohort to pursue external funding. Hosted in the iSEE Collaboratory, a center point for the discussions was tied to this project: the sustainable provision of safe water and sanitation in East Africa, with the goal of developing a cohesive interdisciplinary vision for sustainable infrastructure systems in resource-limited settings that manage the dynamic interactions between nature and society proactively. Read more >>>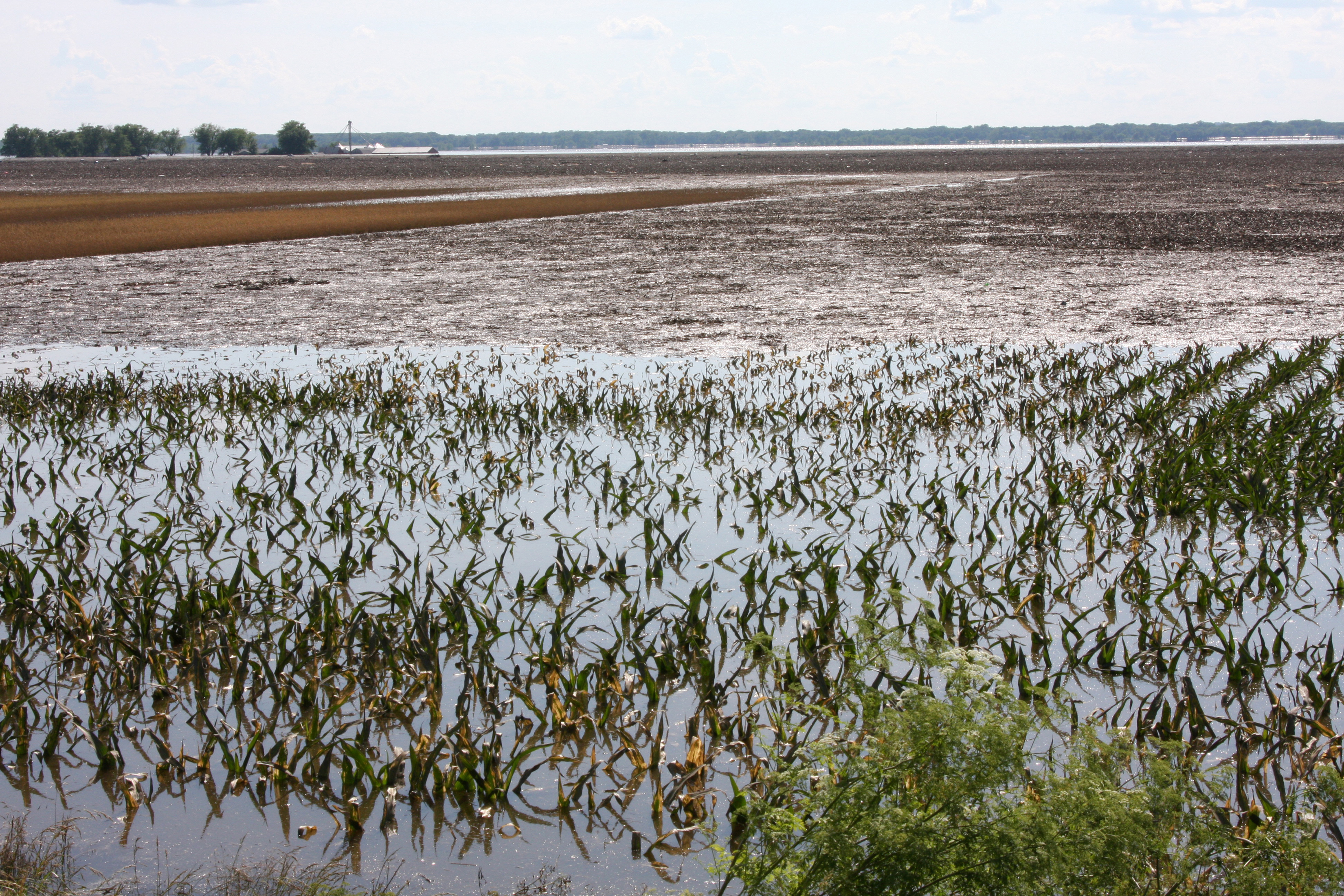 Assessing Resilience for Ag Infrastructure in Extreme Weather Events  
As extreme weather events such as hurricanes, tsunamis, and wildfires grow in intensity across the globe, it becomes ever more important to protect farmland and stock. This Illinois research team is focused on building resilience in livestock, seafood, and storage facilities vulnerable to coastal flooding. 
Click here to learn more
To remain competitive for larger grant funding, the researchers will take water samples in locations affected by hurricanes that occur in 2019.
The microbes, bacteria, and pathogens discovered will aid in developing the very first Farm Vulnerability Index (FVI) to quantify the pathogen risks found in livestock and food storage flooded by water. 
The Project Team
Thanh H. Nguyen, Associate Professor of Civil & Environmental Engineering (CEE)
Joanna Shisler, Professor and Interim Head of Pathobiology
Rachel Whitaker, Professor of Microbiology
Elbashir Araud, Postdoctoral Researcher
Mohamed Zeineldin, Postdoctoral Researcher
Sital Uprety, Graduate student, CEE
Jinglin Duan, Undergraduate, CEE
Nathaniel Lee, Undergraduate, MCB
Lindsay Muth, Undergraduate, CEE
Jonathan Morales, Undergraduate, CEE
Brett Myskowski, Undergraduate, CEE
Issac Ngo, Undergraduate, MCB
Aiesya Shahar, Undergraduate, Chemistry
Alexa Yeo, Undergraduate
Former project members
Yuqing Mao, Graduate student, CEE
Hui Chen, Undergraduate, CEE
Noah Haberkorn, Undergraduate, Molecular & Cellular Biology (MCB)
Marika Magos, Undergraduate, MCB
Danieal Mendoza, Undergraduate, CEE
Preeti Narayanan, Undergraduate, Chemistry
Ariel Roh, Undergraduate, Crop Sciences
Jackie Way, Undergraduate, MCB
Aijia Zhou, Undergraduate, CEE
PROJECT UPDATES SUMMER 2021
Funding from National Science Foundation: In 2021 the team received an additional $60,000 from NSF for a study titled "RAPID: Characterization of Pathogens in Water, Soil, and Animal Facilities for Resilience Assessment of Civil Infrastructure after Extreme Weather Events." 
New publication: Mao, Y., Zieneldin, M., Usmani, M., Uprety, S., Shisler, J., Jutla, A., Unnikrishnan, A., Nguyen, T.H. "Distribution and Antibiotic Resistance Profiles of Salmonella enterica in Rural Areas of North Carolina After Hurricane Florence in 2018" GeoHealth (December 2020)
New summary of findings: "The research team has developed a robust relief supply optimization model that accounts for uncertainty in demand and capacity disruption," Nguyen reports. "We developed a mixed-integer linear program which can help answer the following questions: (i) which distribution centers should be acquired?; (ii) which of the acquired distribution centers should be fortified?; (iii) which of the candidate relief shelters should be opened?; and, (iv) To which relief shelter should an affected area be directed to?; to minimize the cost of acquiring facilities and commodity, fortification of the distribution center, and transportation costs.
"The robust model helps capture the tradeoff between demand met and costs for various levels of conservatism in modeling the uncertainty. From our computational experiments, the total costs calculated from the robust models are significantly higher than the total costs calculated from the deterministic model, which is expected due to the increased conservatism. However, the demand met, which is a more important quantity in relief supply optimization, is higher in the robust model."
New personnel help team: The two postdocs assisted with sampling and pathogen isolation. Grad student Sital Uprety is participating in analyzing the water samples for pathogens, and eight undergrad students have been working on filtering the water samples and extracting DNA. Additionally, at West Virginia University three undergrads provided logistical support for sampling and flood model development; and at Portland State University, one grad student and one postdoc participated in research design, data collection, and analysis efforts.
PROJECT UPDATES SUMMER 2020
Funding from USDA: In 2019, Nguyen's team was awarded $200,000 for 2019-21 from the U.S. Department of Agriculture for a study titled "Empowering Rural America: Assessment of Risk and Resilience of Livestock and Food Transportation Infrastructure under Extreme Natural Events."
Invited presentations: In December 2019, Nguyen, Shisler and University of Florida Associate Professor of Environmental Engineering Sciences Antarpreet Singh Jutla presented "An Argument for Assessment of Microbial Quality of Groundwater to Strengthen Future Management" at the fall meeting of the American Geophysical Union. Additionally at AGU, Nguyen, Shisler, Jutla, and West Virginia University's Tyler Housting Kisling and Nathan Bonham presented "Impacts of Extreme Events on Composition of Pathogens in the Environment." 
Research progress: Nguyen says the project, which was delayed in 2020 by the COVID-19 pandemic, causing the researchers to downsize the team temporarily, has two main findings thus far:
Building resilience in communities of the American heartland, especially the rural regions with limited resources against recurring weather-related extreme events (WREEs), is a pressing societal need. WREEs, including extreme temperatures, flooding and drought, account for most of the natural disasters occurring every year globally. The extended flooding of 2019 caused extensive crop and livestock losses and released contaminants from flooded contaminated sites or waste containment facilities in the Midwest.
"We also found extensive microbial contamination (numerous common waterborne pathogens were detected) throughout the flooded region … and many samples taken had quantifiable levels of E. coli and Salmonella," Nguyen said.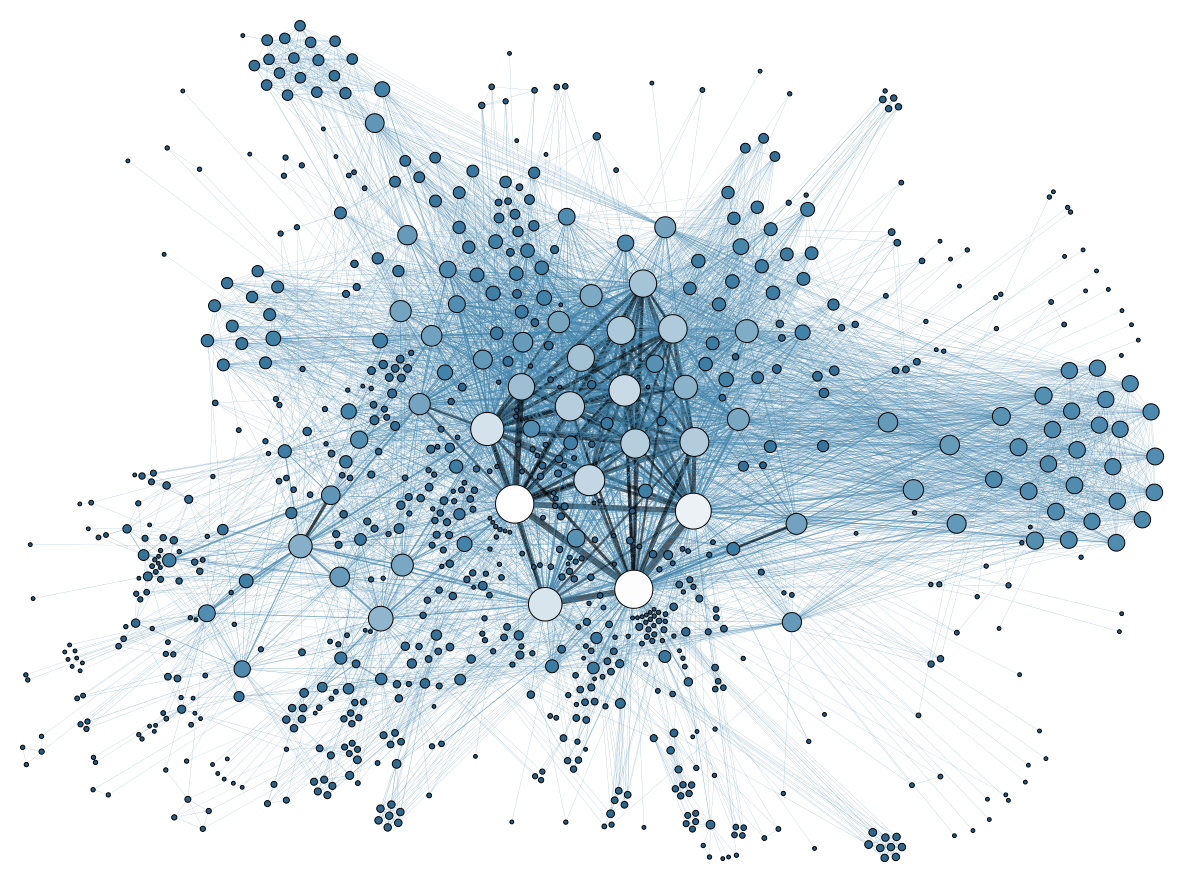 Community Resilience: Forecasting Infrastructure Impacts
Fast-paced messages traveling across the social media universe are becoming an increasingly important part of collecting data during disaster events. Cross-disciplinary expertise in infrastructure resilience, communication, and modeling will analyze social media data collected at different disaster events. The collection and modeling of this information may lead to advances in disaster responses and infrastructure management — and a better understanding of inequalities and biases that exist within these systems.
Click here to learn more
The Project Team
Pingfeng Wang, Associate Professor of Industrial & Enterprise Systems Engineering
Huy T. Tran, Research Assistant Professor of Aerospace Engineering, Applied Research Institute
JungHwan Yang, Assistant Professor of Communication
SUMMER 2020 UPDATE
This project has effectively transitioned beyond iSEE's funding. From Wang in the final year of the iSEE project:
FUNDING PROPOSALS: The team put forth a $1.5 million proposal to the National Science Foundation titled "Decision Support for Chaotic Disaster Events: Forecasting Infrastructure Impacts with Social Dimensions," but it was declined. The team will create a new NSF proposal through iSEE in September 2020.
JOURNAL PUBLICATIONS: Wang co-authored "Post-Disruption Performance Recovery to Enhance Resilience of Interconnected Network Systems" in Sustainable and Resilient Infrastructure in January 2020; Tran co-authored "Social Sensing: Towards Social Media as a Sensor for Resilience in Power Systems and Other Critical Infrastructures" in Sustainable and Resilient Infrastructure in March 2020. 
RESEARCH PROGRESS: Said Wang: "Increasingly frequent disaster events continue to threaten our nation's Critical Infrastructures (CIs), and it is expected that valid forecasting models combining social media data with operational data of CIs will provide real-time situation awareness across CIs and communities, thus enabling optimized disaster management decisions. The objective of the proposed project is to develop a data-driven situation awareness platform with its enabling techniques, which could utilize heterogeneous and potentially sparse data sources to provide actionable knowledge of CI components and system-level impacts during disaster events. We are conducting pivotal studies analyzing CI operational data as well as social media data collected at different disaster events."
The team generated essential proof-of-concept results on social sensing and data-driven post-disruption disaster recovery for improving the resilience of critical infrastructures. Particularly, team members:
Demonstrated the value of social media for CI resilience by using this novel data source to model CI behaviors at higher spatiotemporal resolutions than previously shown. We applied this approach, which focuses on statistical analysis and forecasting methods, to a case study of Hurricane Sandy using publicly available Twitter data and power system data for the New York Independent System Operator (NYISO). Through this study, we found evidence of statistically significant correlations between Twitter and power system data, and developed models for forecasting future behaviors in the NYISO power system using these data; and
Investigated the data-driven post-disruption recovery strategies to improve the CI resilience, considering the coordination of different recovery agents by using mathematical programming technique, while the assignment of the required resource for restoration is found by a heuristic algorithm. Case studies based on Institute of Electrical and Electronics Engineers test feeders have been used to demonstrate the feasibility of the developed approach, as well as the effects of optimal resource allocation nested in the restoration framework.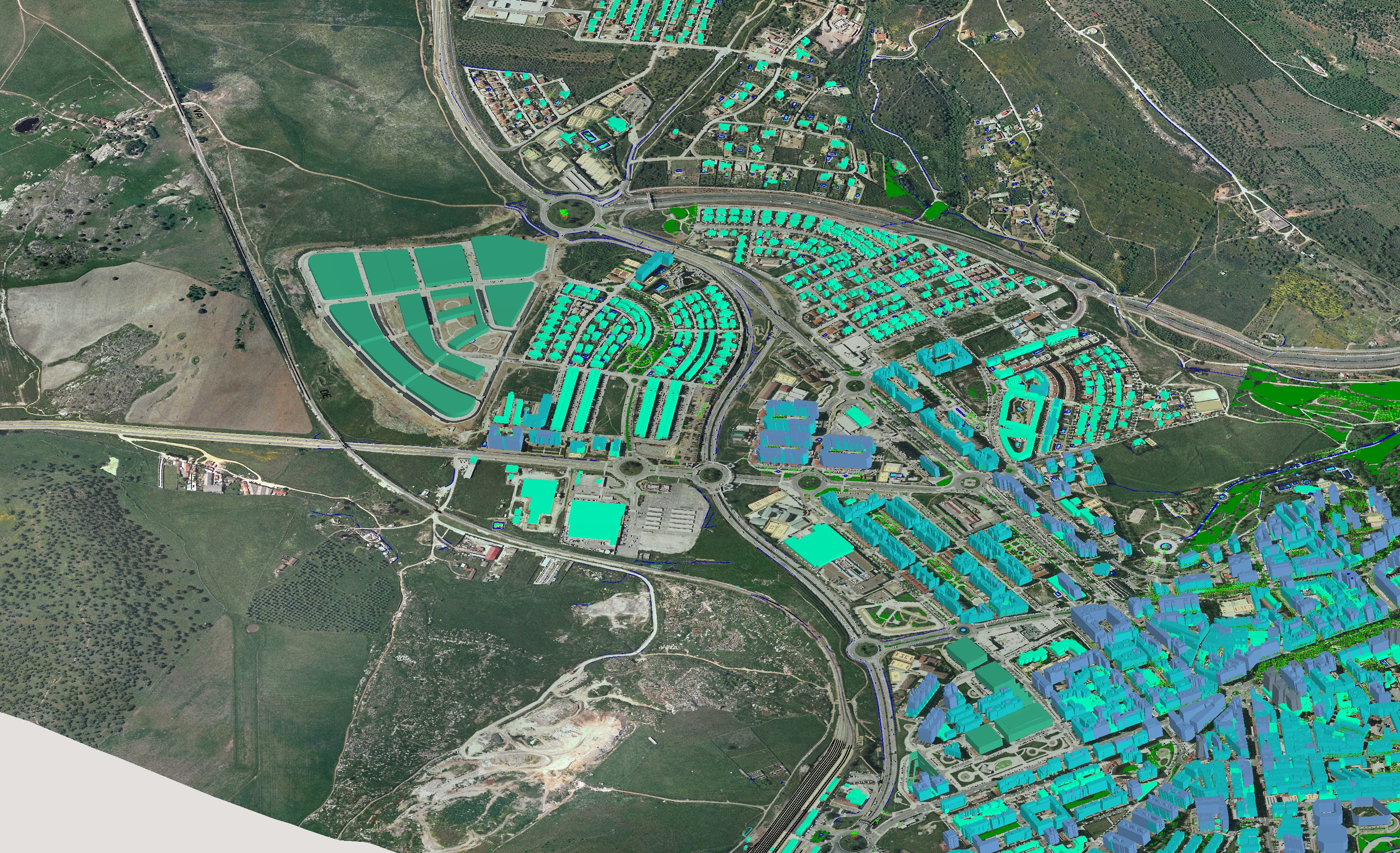 Development and Testing of a CyberGIS System for Urban Sustainability
A geographic information system will be specifically designed to understand, visualize, and combat resilience and sustainability issues facing urban communities. This work goes hand-in-hand with the University of Illinois' Center for Urban Resilience and Environmental Sustainability (CURES).
Click here to learn more
CURES' long-term goals of deploying research to help cities, big and small, have better, more sustainable lives. Cities currently collect complex and massive geospatial data. This research will marry that information with already developed models that consider climate and air quality changes.
The Project Team
Donald Wuebbles, Professor of Atmospheric Sciences
Shaowen Wang, Professor of Geography and Geographic Information Science
Ashish Sharma, Center Affiliate at the National Center for Supercomputing Applications; Illinois State Water Survey, Prairie Research Institute
Lei Zhou, Visiting Scholar, Department of Atmospheric Sciences
Swarnali Sanyal, Postdoctoral Research Associate, Department of Atmospheric Sciences
FORMER TEAM MEMBER
Anand Padmanabhan, Senior Research Scientist, Department of Geography and Geographic Information Science
SUMMER 2021 UPDATE
This project has effectively transitioned beyond iSEE's funding. Since the final year of the project, the team is in the progress of "of greatly updating and revising the Chicago region application of GIS to get it ready for climate resilience studies once the new downscaled climate datasets are complete," Wuebbles said. "We expect to be showing this off to leaders of the Chicago region later this year." The team has also submitted one paper on the project.
SUMMER 2020 UPDATE
THREE FUNDING PROPOSALS: Wuebbles is a Co-PI on a $600,000 proposal pending with the Robert Wood Johnson Foundation titled "Building Health and Equity while Enhancing Climate Resiliency in the Chicago Region." The PI is Edith Makra of the Metropolitan Mayors Caucus; if funded, the U of I will receive $236,100. The team previously made two proposals to the National Science Foundation totaling $6.2 million; neither was funded, but a third NSF proposal is forthcoming later in 2020.
PRESENTATIONS: In addition to Wuebbles and Sharma co-hosting an urban session in December at the American Geophysical Union's (AGU) Fall 2019 meeting in San Francisco titled "Interdisciplinary Sustainable Solutions for Urban Areas," the AGU meeting also featured a presentation by the team and other partners titled "Changing Climate and its Effect on Urban Life: Ozone and Particulate Matter Exceedance Events and a CyberGIS Toolkit for Urban Sustainability." 
RESEARCH PROGRESS: Said Wuebbles: "Our project aims to develop an innovative framework to diagnose and tackle complex urban challenges by integrating analysis, measurement and modeling with novel cyberGIS (geographic information science and systems). The overarching goal of this proposal is the initial development of this cyberGIS system and testing of this system relative to addressing some of the challenges facing two cities of different sizes in Illinois, namely Chicago and Champaign-Urbana."
The team's initial analyses used the GIS system at Illinois to look at Chicago and Champaign relative to climate change, especially temperature and precipitation. "… (T)hat study led us to look at crime rates in the Chicago region relative to temperature. A systematic investigation of the temperature variations and relationships to crime rates was carried out through four aspects: original daily data, long-term trend, seasonality, and daily changes. Based on the Mann-Kendall trend test to all daily crime rates and daily temperature, the rates of certain crimes — interference with public officer, public indecency, and public peace violation  — show a consistently increasing trend as temperature changes. Long-term warmer temperatures have a significant relationship with rising rates for these three crime types. However, overall, most crime rates show a significant downward trend. This indicates that the overall crime situation in Chicago improved significantly from 2001 to 2013." Thus, even though long-term temperature appears to have an impact on most of the crime rates, some other factors such as social and economic development, and improved police force, may lower the crime rates. "Although the rates for most crimes are highly correlated with short-term weather changes, long-term trends in crime rates can be significantly affected by other factors," the team has concluded.
Program Background
Our  research requires interdisciplinary collaboration, bringing the brightest of the bright together to solve the world's current and future problems. We call it "actionable research" — that is, scientific progress toward real-world solutions that can have an immediate and/or lasting impact on the world we live in.
Approved by the University of Illinois Board of Trustees in December 2013, iSEE made its first funding award in 2014 for three projects. In 2015, iSEE seed-funded four projects. It has helped facilitate large research grant proposals in ensuing years, acquiring funding for projects and centers on the Illinois campus. In 2018, iSEE began offering seed funding for its Campus as a Living Laboratory program. In 2019, the Institute supported its largest class of seed-funded projects with nine total, including four that are part of Campus as a Living Lab. 
Read the news release on the 2019 seed-funding initiatives >>>