Sustainability Education Opportunities
The University of Illinois offers hundreds of opportunities for students to include sustainability as part of their educational experience. iSEE currently oversees two programs: the Sustainability, Energy, and Environment Fellows Program; and the undergraduate Certificate in Environmental Writing. More information on both programs can be found on this page.
Campus at large offers dozens of other majors, minors, and certificate programs with sustainability components. In addition, we have links for dozens of professional certifications in sustainability fields
Click here for majors, minors, and certifications
Click here for many of the options currently available >>>
Hundreds of relevant courses are offered from departments in every college.
Click here for course listings
If you wish to submit an ad for an upcoming course, please:
download our PowerPoint template;
fill it out; and
submit it via email to tmancuso@illinois.edu.
Spotlight on Courses, Students, Programs
Upcoming Educational Events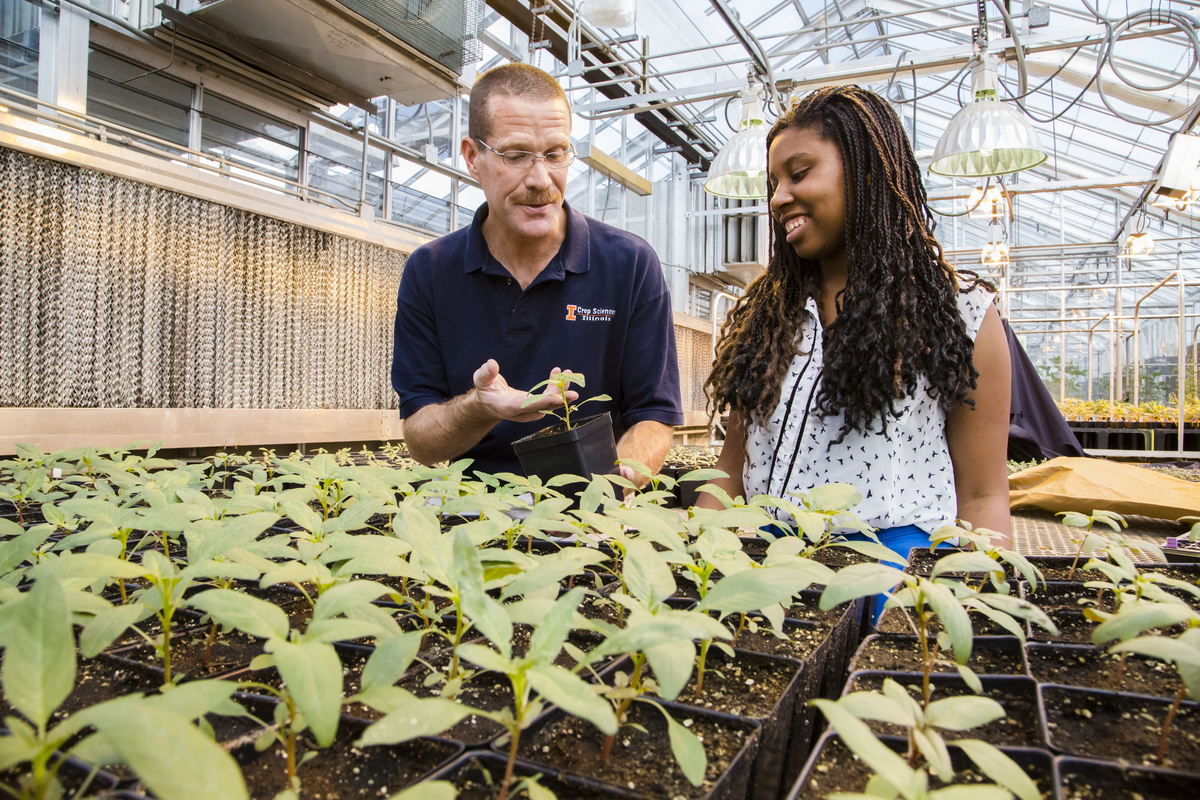 FLEXIBLE CURRICULUM
Gain a comprehensive overview of the field of sustainability through a flexible curriculum tailored to your specific needs.
Many courses can double-count for your major or general education requirements, and advisors are on hand to create a plan that works for you.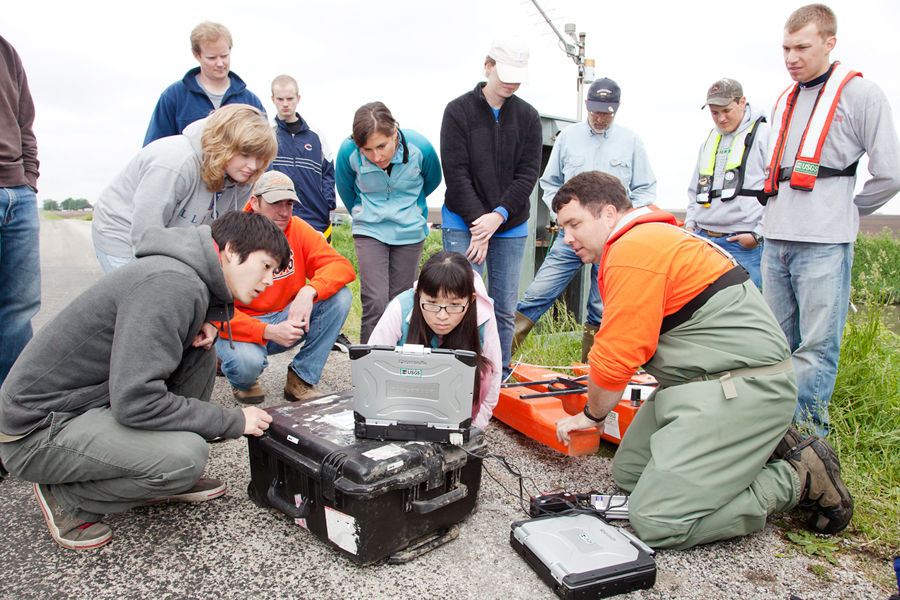 DIVERSE PERSPECTIVES
Join a classroom of students representing a wide range of majors in an environment designed to promote free exchange of ideas.
Tackle problems in ways you never thought you could, combining ideas from your peers from different disciplines with your own knowledge and experience.
REAL-WORLD EXPERIENCE
Practice what you've learned through ENVS 492, the Sustainability Capstone Experience, in the fall of your Senior Year.
Work with Fortune 500 companies, local governments, and nonprofit organizations to solve real-world sustainability challenges.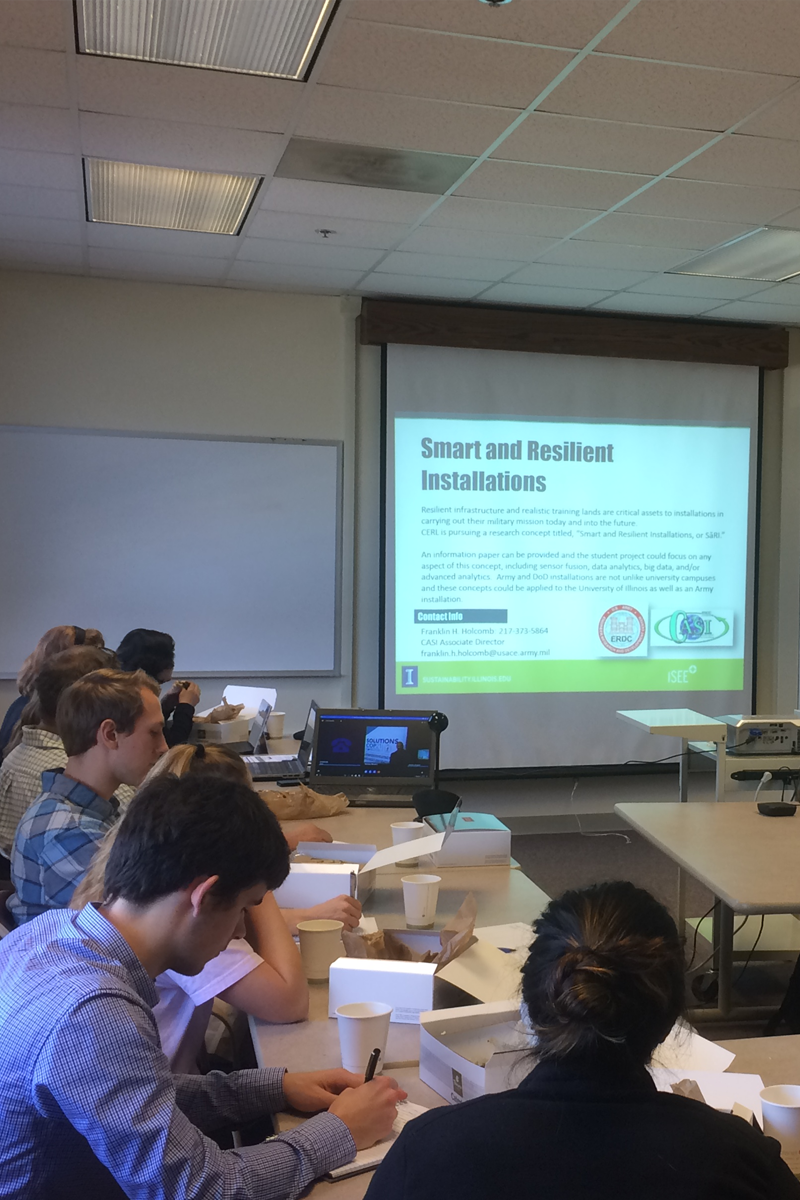 Students from the SEE Fellows Program meet with capstone partner organizations in preparation for their ENVS 492 projects.
Students enrolled in the CEW capstone course (ESE/ENGL 498) have the opportunity to submit their work for publication in the new iSEE online publication for student environmental writing, Q Magazine. Selected students will work closely with the editors and production staff of Q to develop the article to a professional, publishable standard.