The Levenick iSEE Fellows Program
ABOUT THE PROGRAM
The Levenick iSEE Fellows Program accomplishes iSEE's goal of actionable research — that is, work that leads to lasting, real-world solutions to the world's current and future sustainability-, energy- and environment-related issues.
Created by a gift from Stuart L. and Nancy J. Levenick of Peoria in 2014, the Levenick iSEE Fellows Fund will support the Institute through Research Fellows, Instructional Fellows, Teaching Sustainability Fellows, and Scholars. Illinois faculty Fellows and student Scholars will research — and teach about — specific problems of campus and global sustainability.
By its very nature, Fellows' work will also support iSEE's goals in the areas of campus sustainability, education, and outreach, as they seek solutions for campus issues, teach students and colleagues, and communicate about the great need for more sustainable practices.
_________________________________________________________________________________________________________________________________
Instructional Fellow Madhu Khanna
Madhu Khanna is the ACES Distinguished Professor of Agricultural and Consumer Economics (ACE) at Illinois and the Associate Director for Research at iSEE. She received her Ph.D. (1995) and M.S. (1991) in Agricultural and Resource Economics from the University of California at Berkeley.
Her primary area of interest is examining the motivations for producers to adopt innovative production technologies to meet demands for food and fuel, such as precision farming, biofuels, and participation in conservation programs.
Research Fellow Erica Myers
Erica Myers is an Assistant Professor of Agricultural and Consumer Economics (ACE) at Illinois. She received her Ph.D. in Environmental and Resource Economics from the University of California Berkeley in 2014. Prior to her doctoral studies, she worked as a Research Assistant at Resources for the Future from 2007 to 2009.
Her primary area of interest is in environmental and energy economics. She has done work on the design and implementation of carbon allowance markets and testing for the presence of market failures that may lead to under-investment in energy efficiency. Recently, her work has focused on the salience of energy costs in home rental and purchase decisions and its implications for investment in energy efficiency.
Teaching Sustainability Fellow J. Cory Pettijohn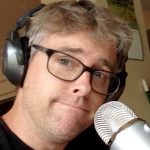 J. Cory Pettijohn is a Research Assistant Professor of Geology and a Teaching Assistant Professor in the School of Earth, Society & Environment. He received his Ph.D. in Earth Sciences (Hydrology) from Boston University in 2008.
In addition to researching hydrology, drought, evapotranspiration, and land use, he works with cutting-edge online pedagogy. His Levenick iSEE Fellowship will be to develop GLBL 298/ESE 389: Food Systems Sustainability.
Instructional Fellow Lulu Rodriguez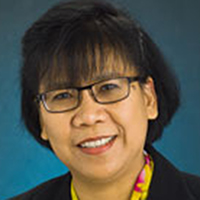 Lulu Rodriguez is the Director of the Agricultural Communications Program in the College of Agricultural, Consumer, and Environmental Sciences at Illinois. She received her B.Sc. degree in Development Communication from the University of the Philippines, her M.S. in Communication from Cornell University, and her Ph.D. in Mass Communication from the University of Wisconsin at Madison.
She has 20 years of experience in communication education, research, and outreach initiatives in support of national and international development programs. She designs, implements, and evaluates the impact of communication campaigns related to agriculture, renewable energy, the environment, food safety and food security. Her research focuses on the communication of risks related to scientific and technological breakthroughs, investigating people's basic mental models of hazard and their opinions about innovations that cause controversies or may be perceived as risky. 
Teaching Sustainability Fellow Dr. Holly Rosencranz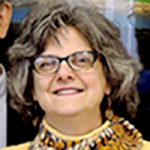 Dr. Holly Rosencranz is a Clinical Associate Professor of Medicine. She received her M.D. from the University of Illinois College of Medicine in 1982.
Her Levenick iSEE Fellowship will be to develop ESE 466: Climate Change, Law and Health.
Instructional Fellow Michelle Wander

Michelle Wander is a Professor of Natural Resources and Environmental Sciences (NRES). She works with farmers, educators, and policymakers to quantify the benefits of diversified and organic production, precision conservation and woody perennial polycultures, and determine how standards, voluntary marketing, and decision support tools can encourage soil stewardship.
Her research interests are in agroecology and agricultural sustainability. She studies the influence of management (tillage and cover crops, perennials, organic farming systems; crop rotation and fertilization) on soils, organic matter and system performance with emphasis on nutrient cycling, plant-soil relations, roots and physical protection of organic matter, soil conservation and alternative methods for soil testing
Scholar Mateus Nogueira Meirelles de Souza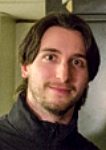 Mateus Nogueira Meirelles de Souza received his bachelor's degree in 2014 in economics from the University of Sao Paulo, Brazil. During his undergraduate studies, he was involved in research projects related to economic growth and pollution emissions. As a Ph.D. Candidate in the Department of Agricultural and Consumer Economics (ACE) at Illinois, de Souza is now pursuing specialization in environmental and natural resource economics.
His research interests include topics related to energy efficiency and technology adoption. He is currently investigating the possible causes of low rates of adoption of energy-efficient technologies in U.S. households.
_________________________________________________________________________________________________________________________________
NEW 2019 PROGRAM: TEACHING SUSTAINABILITY PROJECTS
In Spring 2019, iSEE named its first cohort of Levenick iSEE Teaching Sustainability Fellows, offering grants to seven instructors seeking to implement sustainability in current courses on the University of Illinois' Urbana-Champaign campus or to create new courses directly tied to sustainability. The five courses:
ARTD 451: Ethics of a Designer in a Global Economy (Eric Benson and Nekita Thomas)
ESE 466: Climate Change, Law and Health (Warren Lavey and Dr. Holly Rosencranz)
GLBL 298/ESE 389: Food Systems Sustainability (J. Cory Pettijohn)
FSHN 499: Environmental Impacts of Food & Nutrition Systems (Melissa Prescott)
ARCH 576: Building Energy Use (Yun Kyu Yi)
_________________________________________________________________________________________________________________________________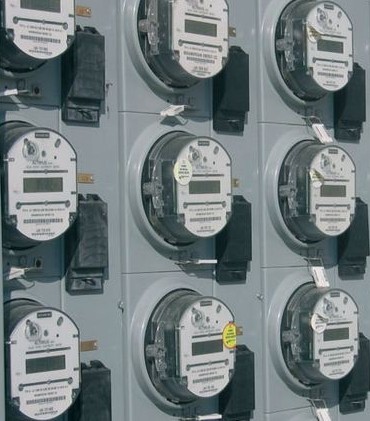 Behavioral Interventions for Campus Energy Consumption
According to Levenick Research Fellow Erica Myers:
"Fuel costs — particularly in a campus setting — are often not well understood or salient for consumers. Students, faculty, and staff do not see billing or consumption information, making it difficult to translate use of particular energy services into costs. As a result, energy consumption is often 'out of sight, out of mind' as we go through our busy days on campus.
"The goal of our research is to identify behavioral interventions that can be used to reduce campus energy consumption. First, we will work with engineers and building managers on campus to identify behavioral energy savings opportunities related to office and classroom heating and cooling, electronics and lighting. Then we will design and test the relative effectiveness of behavioral interventions such as educational campaigns, usage information provision, and social comparisons for taking advantage of savings opportunities and reducing energy consumption.
"Our findings will be shared with University of Illinois stakeholders, presented at academic conferences, and made publicly available in a University white paper. Our results will not only be relevant for the U of I in meeting its campus sustainability goals, but for other campus and commercial settings where energy use is not well understood or salient for consumers."
VIEW THE MYERS AND SOUZA WHITE PAPER OF THEIR FINDINGS >>>
———-
To begin the project, collecting data about campus energy consumers and building-by-building energy use was essential. In an interview with Illinois Tech Services, Myers and Souza talk about their first approaches to measuring campus energy behaviors >>>
_________________________________________________________________________________________________________________________________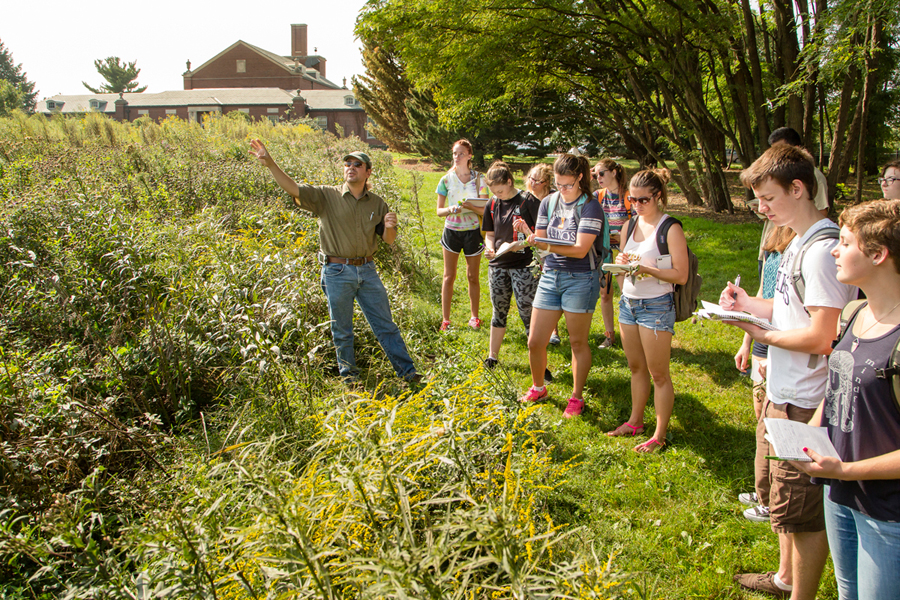 Sustainability, Energy, and Environment Fellows Program Capstone Course (ENVS 492)
Taught by Levenick iSEE Instructional Fellows Jeffery Roesler and Ken Page, this fall course is the capstone experience to the Sustainability, Energy, and Environment Fellows Program — a campuswide minor in sustainable problem solving. In this final piece of the minor degree, students will apply sustainability assessment tools, such as life-cycle analysis, cost-benefit methods and impact analysis to real-world world problems related to sustainability of campus and/or the community to be developed in collaboration with campus, Facilities & Services, local sustainability planners, private firms and non-government organizations. Field site visits will be arranged during regular class time to and to visit local buildings, businesses, civil and environmental infrastructure facilities. Course activities are a blend of case study discussion, problem identification, site visits, and analysis. Team projects will develop collaboration, communication, and project management skills. 
Tools for Sustainability (ENVS 301)
Taught by Levenick iSEE Instructional Fellows Madhu Khanna, Michelle Wander, and Lulu Rodriguez, this spring course is the introductory class for the SEE Fellows Program. ENVS 301 teaches systems-thinking skills to enable better understanding of the different dimensions of sustainability — and the problems and trade-offs involved in achieving that sustainability. Students learn about metrics for measuring sustainability and gain competence in tools such as cost-benefit and life-cycle analyses needed to compare the sustainability of different technologies and development options. The course also emphasizes communications skills, enabling students to articulate about the integrated dimensions of sustainability within an interdisciplinary setting.
_________________________________________________________________________________________________________________________________
News from the Levenick Fellows
Founder and Director of Editing Nature Natalie Kofler is joining the University of Illinois at Urbana-Champaign's Institute for Sustainability, Energy, and Environment.
Levenick iSEE Fellows found that providing a look at dorm room energy bills doesn't have much effect on students, who "may not be willing to sacrifice thermal comfort."
Animal Biology Professor Ken Paige and Civil and Environmental Engineering Professor Jeffery Roesler will teach ENVS 492 in fall 2017.