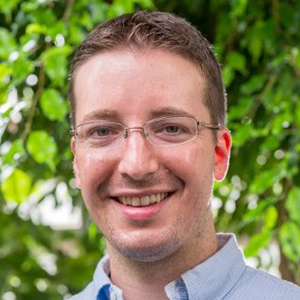 The Institute for Sustainability, Energy, and Environment (iSEE) is pleased to announce that Jeremy Guest has taken on the role of Acting Associate Director for Research, effective Jan. 1, 2021.
Guest, an Associate Professor of Civil & Environmental Engineering, will guide the development of new iSEE research initiatives and support existing programs. Guest has taken over the iSEE research portfolio from Madhu Khanna, who was promoted to iSEE's Interim Director in September 2020.
"Jeremy Guest has been a member of the iSEE research and education family since we started in 2014," Khanna said. "He was one of the first co-instructors of the foundational course for the SEE Fellows Minor, ENVS 301: Tools for Sustainability. He is an active iSEE Water Scholar and a recipient of Institute seed grants, one of which contributed to a Bill & Melinda Gates Foundation-funded Sustainable Sanitation Project. His research expertise has contributed to the success of iSEE-supported teams in garnering external funding for the new Smart Farms Project and the Center for Advanced Bioenergy and Bioproducts Innovation (CABBI).
"In short, he already has the knowledgebase to hit the ground running as our new Associate Director, and we are excited to have such an energetic, enthusiastic, and prolific scientist join us."
Guest, whose research expertise is in environmental engineering and the development of sustainable systems for the provision of water, sanitation, and energy, has had research sponsored by a number of agencies, including the National Science Foundation (NSF), the U.S. Environmental Protection Agency, the U.S. Department of Agriculture, the U.S. Department of Energy, the U.S. Agency for International Development, and the Bill & Melinda Gates Foundation.
He is the recipient of an NSF Faculty Early Career Development Program (CAREER) Award, the 2016 recipient of the Paul L. Busch Award for innovation in applied water quality research from the Water Research Foundation, and the 2021 James J. Morgan Environmental Science & Technology Early Career Award for creativity and leadership in his field.
Media Lab Coordinator Joins Team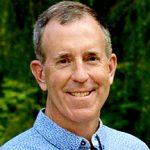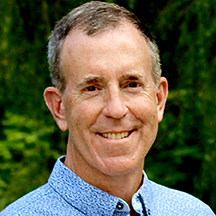 In addition to Guest, iSEE also recently hired a new Media Lab Coordinator. Longtime local video expert Mark Herman, who has documented research, education, and events around the state and across campus — including Marching Illini performances —  was hired in November to join the Communications team.
Herman will oversee video projects that highlight iSEE and CABBI research as well as educational and campus sustainability efforts at the Institute. And he will supervise and assist all activities at the iSEE Media Lab, a small green-screen studio with video cameras and editing equipment that will be available for use by appointment.