Meet iSEE Director Evan H. Delucia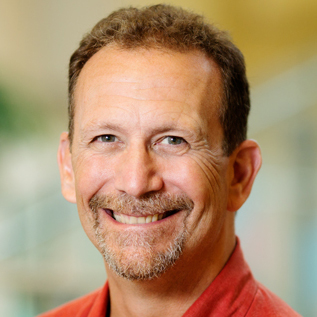 Evan DeLucia was named Baum Family Director of the Institute for Sustainability, Energy, and Environment (iSEE) in 2013; his vision for a major research institute  — with additional components of campus sustainability leadership, education, and outreach — became a reality in December of that year.
In his words:
"Solving the world's grand challenges requires interdisciplinary research with real-world implications, and iSEE intends to meet those challenges boldly. We will fund and shepherd research in distinct themes covering sustainable solutions in climate, energy, infrastructure, water, land, and agriculture. The outcome will be to help save the world's environment and ecosystems and ensure the future of human society.
"We will take a holistic approach, employing teams of faculty members dedicated to solutions in sustainability, energy, and environment. This research by its very nature requires interdisciplinary collaboration, bringing the brightest of the bright together to solve the world's current and future problems.
"But iSEE was created for more than just that research function. We are on the University of Illinois Urbana-Champaign campus to bring smart, passionate campus community members together to make Illinois a model of sustainability, energy efficiency, and eco-friendliness for the world to emulate. The Institute is also committed to educating students to become employable leaders in fields involving sustainability, energy, and environment — and to be good Earth citizens who make good decisions in their personal and professional lives — when they leave campus.
"We hope you will join us in our mission. Through research, campus sustainability, and education and outreach, we're thinking big: We intend to leave a lasting mark of helpfulness both here and the world over."
With guidance from the iSEE Steering Committee, Evan ensures that all operations — both big-picture and day-to-day — are directed toward iSEE's three-fold mission. He also builds partnerships on campus and with corporate, government, and non-government organizations to further the mission.
Evan finds the deep passion for sustainability in the faculty, staff and students on this campus "enormously exciting and energizing." While some of the rules and practices Illinois has relied upon to guide decision-making for campus operations are sadly out of date, he says he is hopeful that the campus community's enthusiasm for change will overcome all obstacles.
In his time as director thus far, Evan has learned that people in most academic departments are deeply interested in working across their disciplinary borders to tackle grand challenges, but they don't always know how to build bridges. His emphasis at the Institute is therefore on "bridge-building" and collaboration. The iSEE philosophy is to tackle real-world problems, an approach Evan calls "actionable research." It has manifested itself in seven seed-funded projects as well as other research teams built by iSEE.
Getting Personal
Evan has a deep passion for the natural world. It manifests itself in his love of sailing and skiing and in "just wandering around with my 80-pound golden retriever, Ziggy."
After completing his B.A. at Bennington College and working as a teaching fellow at Phillips Andover Academy, DeLucia completed a M.F.S. (1982) in Forest Ecology at Yale University and a Ph.D. (1986) in Plant Ecology and Physiology at Duke University. He came to the University of Illinois in 1986 as an assistant professor in the Department of Plant Biology. Since then, he became the G. William Arends Professor of Biology, Department Head in Plant Biology, and Director of the School of Integrative Biology. He also was Founding Director of the Program in Ecology and Evolutionary Biology at Illinois.
Much of DeLucia's research through the years has centered on the reaction of plant communities, forests, and agriculture to human-accelerated global climate change. Alpine ecosystems are of particular interest to him, and he has studied ecosystems in all major mountain ranges in the continental United States.
In April 2015, DeLucia was named a Fellow of the Ecological Society of America, a title bestowed as he was recognized by his peers for his contributions to the discipline. More at the ESA website.
Visit Evan's School of Integrative Biology profile page
Visit the DeLucia Laboratory page
Conversations with Evan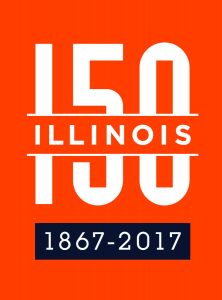 In 2017, as the University of Illinois looks back on 150 years of research excellence — and forward to continued leadership — we sat down with our director to reflect on the past and future of the environmental movement at Illinois.
Moments that Defined the Sustainability Movement
Achieving a Sustainable Campus Future
Meeting Big Challenges at the University of Illinois