The iCAP Working Group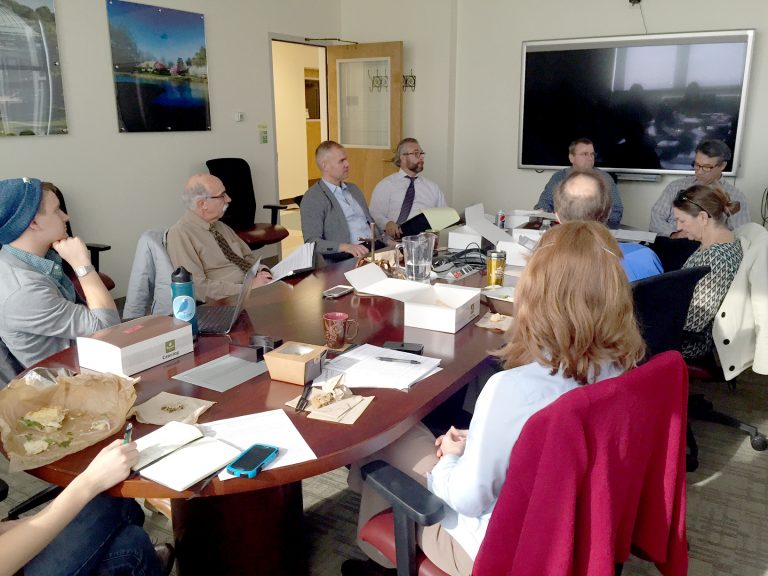 As part of the Campus Sustainability Procedures approved in June 2014, the Illinois Climate Action Plan Working Group (iWG) was formed. It is made up of representatives from major stakeholder groups across campus, and it has been tasked with a) reviewing Sustainability Working Advisory Team recommendations and transmitting them to the affected units or the Sustainability Council, as appropriate; and b) reviewing progress toward goals set forth in the 2015 iCAP.
You can read the charge by the Institute for Sustainability, Energy, and Environment (iSEE) to the iWG here.
The 2016-17 iWG members:
For the Record: Schedules, Agendas, and Minutes
July 9, 2015: 
Agenda
; 
Minutes
May 7, 2015: (Agenda was discussion of 2015 iCAP); Minutes
April 9, 2015: (Agenda was discussion of 2015 iCAP); Minutes
April 2, 2015: Agenda; Minutes
March 12, 2015: (Agenda was discussion of 2015 iCAP); Minutes
March 10, 2015: (Agenda was discussion of 2015 iCAP); Minutes
March 6, 2015: (Agenda was discussion of 2015 iCAP); Minutes
March 4, 2015: (Agenda was discussion of 2015 iCAP); Minutes
March 2, 2015: (Agenda was discussion of 2015 iCAP); Minutes
Feb. 24, 2015: (Agenda was discussion of 2015 iCAP); Minutes
Feb. 23, 2015: (Agenda was discussion of 2015 iCAP); Minutes
Jan. 29, 2015: (Agenda was discussion of 2015 iCAP); Minutes
Nov. 20, 2014: (Agenda was discussion of 2015 iCAP); Minutes
Oct. 30, 2014: Agenda; Minutes
Sept. 25, 2014: Agenda; Minutes
Aug. 28, 2014: Agenda; Minutes