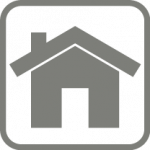 High-power density electrical machines offer the potential for major advances in energy conversion for renewable technologies, transportation systems, and high performance process control. Research at Illinois is focused on creating the next generation of energy conversion machines to enable larger-scale renewable resources, cars, and airplanes. This requires extensive interaction between electrical, mechanical, materials, systems, and economics experts.
Areas of Research Focus
Power electronics is perhaps the most efficient and flexible mechanism for energy conversion and facilitates renewables (primarily solar and wind) and energy harvesting. Research at Illinois is focused on devices of all sizes and of all purposes. This is especially important for controlling electrical machines and harvesting devices. This uses:
Circuit theory.
Topologies.
CMOS integration.
GaN.
Thermal and solar.
Module-embedded power electronics.
Advanced measurement and control.
Waste plastics to oils.
Thermo-chemical conversion of waste biomass/non-food oils to biofuels.
Conversion of biomass to bioenergy.
Fermentation.
Coproduct recovery.
Converters for changing solar DC into commercial AC involve massive numbers of converters that must be high efficiency and flexible for alternative configurations. Illinois research in solar utilization focuses on providing this energy conversion technology for all sizes of solar.
Energy harvesting can involve thermoelectric, fuel cells, vibrations, photovoltaic and various pressure-sensitive mechanisms. Converting motion and pressure into electricity must be done efficiently and cleanly.
Data center power must be efficient and deliver the power at various levels — from chip to board to rack to building. The design of the proper energy conversion devices at each of these levels is critical for efficient energy use. Illinois research works on all of these levels.
Micro-grids are evolving into more complex energy production networks that need high-reliability performance and control. Illinois research is focusing on distributed control techniques to ensure reliable island operation as well as grid-connected operation.
ILLINOIS RESEARCH CENTERS
ONGOING GRANTS & GRANT OPPORTUNITIES