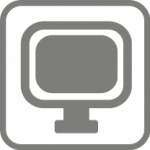 As Internet of Things (IoT) becomes a reality — leading to increasingly linked networks — and as the nation moves toward a smarter grid, cyber resiliency of all aspects of energy production, conversion and delivery is becoming paramount.
The University of Illinois at Urbana-Champaign has been one of the nation's leaders in the field of cyber security of energy systems.
Areas of Research Focus
In partnership with other national and international partners Illinois is leading several efforts in developing the next generation of secure and trustworthy cyber-physical systems.
Some specific projects:
Distributed Just-ahead-of-Time Verification of Cyber-Physical Critical Infrastructures.
Cyber-Physical Security Assessment Project.
Trustworthy Cyber Infrastructure for the Power Grid (TCIPG) Center.
Cyber Resilient Energy Delivery Consortium.
PoPSeCo: Power Plant Security by Advance Sensing and Computing.
ADAPT: An Analytical Framework for Actionable Defense Against Advanced Persistent Threats.
Cyber security for nuclear power plants.
ILLINOIS RESEARCH CENTERS
ONGOING GRANTS & GRANT OPPORTUNITIES