The University of Illinois Urbana-Champaign is taking steps to address sustainability in a big way. This year in particular, students played a major role in drafting the Illinois Climate Action Plan (iCAP), our campus's "to-do list" for decreasing emissions and fostering a culture of environmental stewardship.
iSEE Communications Intern Maria Maring sat down with Joey Kreiling, a self-defined "walking directory" for on-campus environmental endeavors and a key contributor to iCAP 2020. Read on for his expert insight on what campus sustainability is, why it matters, and how you can get involved!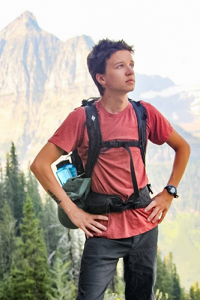 MM: What can students like us do to help achieve Illinois Climate Action Plan objectives?
JK: Keep talking about it. Student momentum can be very powerful. If we keep demonstrating to the university that we care about the iCAP objectives, they can't ignore us. Accountability is a big thing that we've been talking about: how to hold the university and the administration accountable if they don't meet a goal or are behind track. Take the divestment movement for example. The campaign has been going on for 10 years, and we're finally at a point where the university might divest in the next five years. So, keeping the conversation going is huge.
Staying educated and educating your peers and professors on the iCAP objectives and strategies can also help a lot. Classrooms are a big place where I feel like the iCAP doesn't get discussed — and it should.
MM: Why do you care about sustainability on campus?
JK: Early on in my college career, I told myself that if I worked with the iWG (Illinois Climate Action Plan Working Group) for two years, I should have a foot in the door for the iCAP. That really kept me going through my sophomore and junior years — just knowing that I would be a solid voice for students. I feel like caring about sustainability is a duty. It shouldn't be a duty, but considering the way that everyone else is handling it, it is. But I feel like everyone should care.
MM: Lastly, do you have any advice for your environmentalist peers?
JK: Just reach out. If you have questions, if you want to know more, send that email, make that call. Odds are, that person will absolutely want to talk to you. The worst that could happen is they say no. That being said, reach out personally to me. My Illinois email is in a dozen different places around campus. I am a walking directory for environmental clubs and iSEE student involvement. Reaching out to ask questions and talk about what you care about is the best way to get in the know.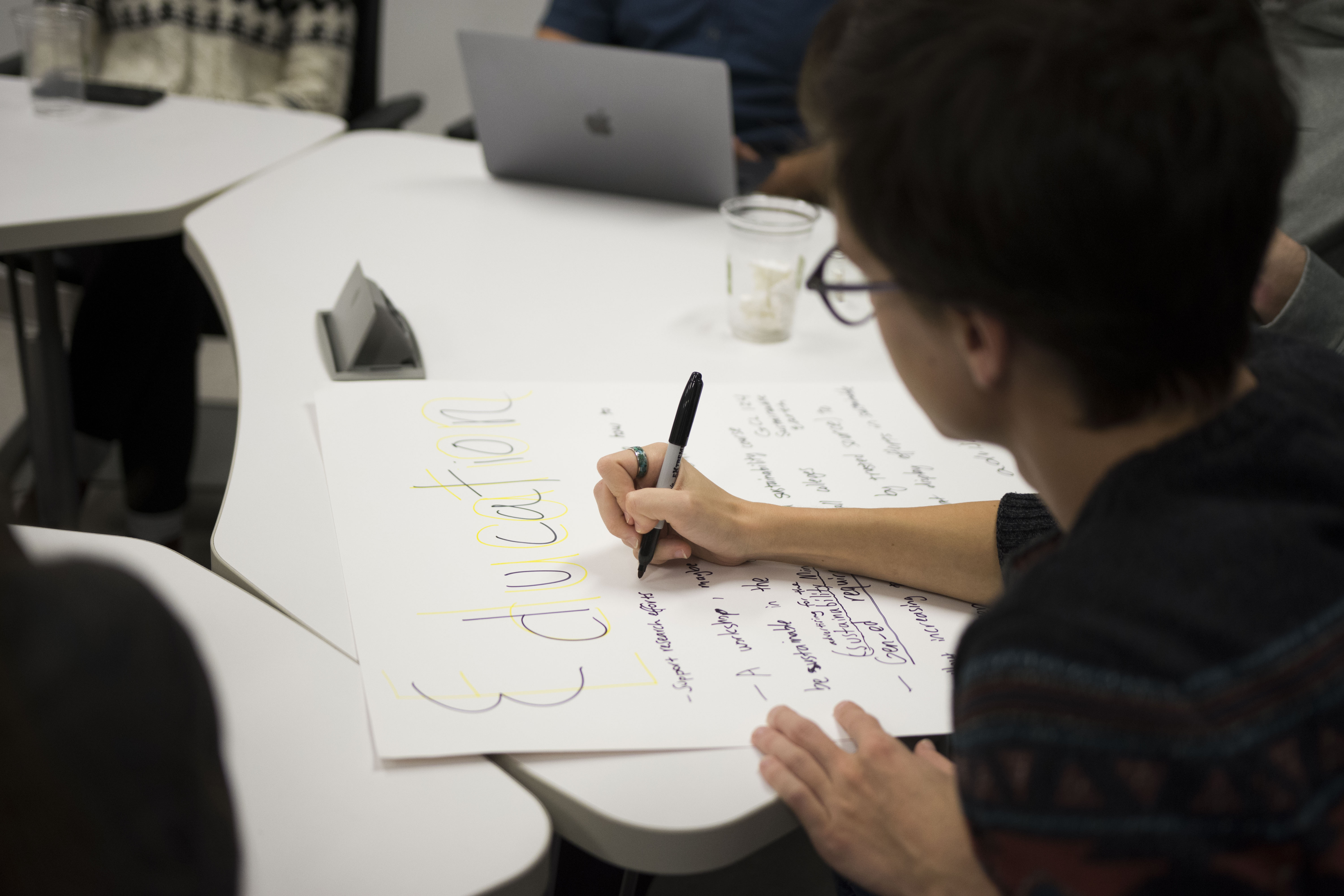 Read on to learn more about Joey!
Joey Kreiling is an environmental superstar on campus.
A rising senior from Durham, N.C., Joey has completely dedicated himself to campus sustainability over the past three years. He is a double major in Sociology and Global Studies with a concentration in Environmental Sustainability and Social Responsibility (ESSR).
Joey has always revered the natural world. Growing up, he and his family took annual summer camping trips to various national parks on the East Coast and in the Midwest.
"That was always a time for straight immersion in nature, and was always the highlight of my year," he said.
With the evolving conversation of climate change over the past decade, Joey became more politically active in high school. Soon enough, his dedication to sustainability was solidified.
Joey began his time at the University of Illinois in the Sustainability Living Learning Community (SLLC) residence hall. He loved it so much that he returned as a peer leader and orientation leader for the next two years.
Joey currently serves as President of the Student Sustainability Leadership Council (SSLC), a long-dormant initiative he relaunched as an organizing force between environmental Registered Student Organizations (RSO) and university administration. He is also a member of the Committee for Environmental Sustainability with Illinois Student Government (ISG), which works on passing sustainability resolutions. For example, last year, the ISG began work on approving a sustainability general education requirement. He has also dabbled in the Climbing Club and Outdoor Adventure Club.
Joey is also a student representative on the Illinois Climate Action Plan Working Group (iWG), an organization with heavy involvement in the iCAP drafting process. It is through his position as President of SSLC that Joey can serve on the iWG and represent the student body. Joey most notably collaborated with iSEE staff to create monthly iCAP Student Input Sessions during the fall 2019 and spring 2020 semesters. The goals of these sessions were first, to get the word out, and second, ensure that student ideas were translated into iCAP objectives. Once the iCAP was written, Joey also helped edit the 150-page word document, determining whether goals were overly ambitious — or not ambitious enough.
"There was a lot of very nit-picky stuff that I never would have thought went into climate action planning, " he said.
Last year, Joey served as cochair for the Bee Campus Committee; this year, he is working on a new organization that merges Bee Campus Committee and From the Ground Up (FTGU), a previous faction of Students for Environmental Concerns (SECS). This new RSO will focus on native ecosystem restoration and maintaining pollinator gardens around campus.
These undertakings have not gone unnoticed. This past Earth Day, Joey was honored as a recipient of the Udall Scholarship, a prestigious award for leadership, public service, and commitment to issues related to Native American nations or the environment. Joey applied last year as well, but only received an honorable mention then, which made this year's recognition even sweeter.
"It's amazing to be part of that legacy and community of environmental and Native American scholars around the U.S. It reaffirmed that the endeavors that I've put so much time into actually do matter," Joey said.
Upon graduation, Joey may look into a master's or fellowship program with the National Forest Foundation, though it is "very much in the air." He takes an interest in grassroots community organizations, and he would consider running for local government in the future. Ultimately, he hopes to have a career that allows him to be outside a lot, keeping his connection with nature alive and well.
In his free time, Joey tends to his various houseplants and hammocks in campus green spaces (and, of course, gets his friends involved with his clubs!).
Resource Recap
Feeling overwhelmed with so many club and organization names (and acronyms)? We've got your back.