Levenick Resident Scholars in Sustainability Leadership
ABOUT THE PROGRAM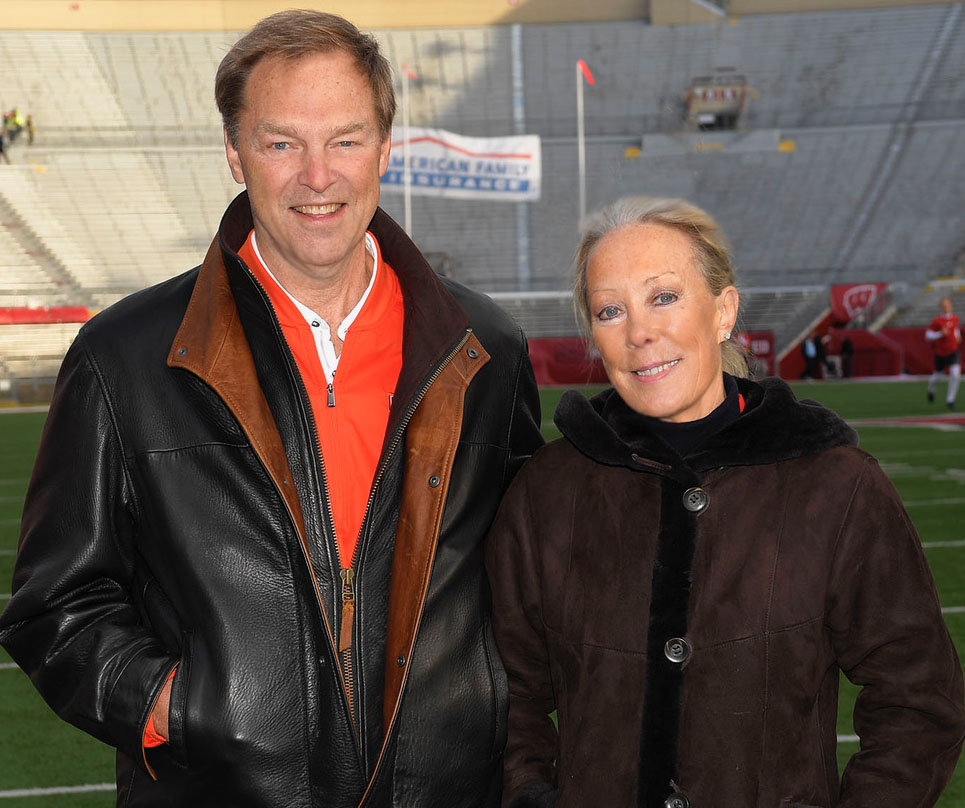 The Levenick Resident Scholars in Sustainability Leadership Program was funded by a generous endowment in early 2019 from U of I Alumnus Stuart Levenick and wife Nancy Levenick of Naples, Fla., to iSEE and the Department of Natural Resources and Environmental Sciences (NRES). It was created to bring in experts from other universities, the private sector, and nonprofit organizations to share fresh perspectives and innovations with the Illinois community.
With backgrounds from a variety of disciplines, Resident Scholars will enhance and accelerate the broader impact of sustainability research and innovation. A Levenick Professor of Sustainability, appointed by the Department of Natural Resources and Environmental Sciences (NRES), will chair the program, helping "close the circle" on sustainability efforts already established among the College of Agricultural, Consumer, and Environmental Sciences, iSEE, and NRES.
"This campus will become a destination for worldwide sustainability experts — offering them creative opportunities and exposing faculty, students, and staff on our campus to real-time sustainability solutions from across the globe," iSEE Baum Family Director Evan H. DeLucia said.
_________________________________________________________________________________________________________________________________
STUART L. and NANCY J. LEVENICK SUSTAINABILITY CHAIR
In December 2023, the College of Agricultural, Consumer, and Environmental Sciences (ACES) announced that Michael Ward would become the second Stuart L. and Nancy J. Levenick Professor of Sustainability, an endowed Chair in the Department of Natural Resources and Environmental Sciences (NRES).
Part of Ward's activities will be to organize and manage the Levenick Resident Scholars in Sustainability Leadership Program at iSEE.
Levenick Chair 2020-22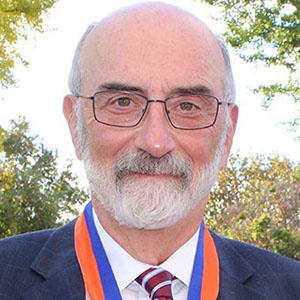 In December 2019, the College of Agricultural, Consumer, and Environmental Sciences (ACES) announced that Jeffrey Brawn would become the inaugural Stuart L. and Nancy J. Levenick Professor of Sustainability, the first endowed Chair in the Department of Natural Resources and Environmental Sciences (NRES). His start date: Jan. 1, 2020.
2021 STUART L. and NANCY J. LEVENICK RESIDENT SCHOLARS IN SUSTAINABILITY LEADERSHIP
CATHERINE COLEMAN FLOWERS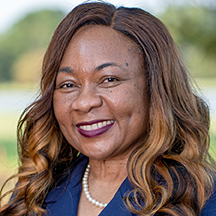 Flowers is the founder of the Center for Rural Enterprise and Environmental Justice (CREEJ) and a Senior Fellow for Environmental Justice & Civic Engagement at the Center for Earth Ethics at Union Theological Seminary. Read more here. 
Flowers builds partnerships across social scales — from close neighbors, to local elected officials and regional nonprofits, to federal lawmakers and global organizations — to identify and implement solutions to the intersecting challenges of water and sanitation infrastructure, public health, and economic development. 
A researcher, activist, and writer who brings attention to the largely invisible problem of inadequate sanitation infrastructure in U.S. rural communities, she was selected as a MacArthur Fellow in 2020. She is also an internationally recognized advocate for the human right to water and sanitation and works to make the UN Sustainable Development Agenda accountable to front-line communities. Her first book, Waste: One Woman's Fight Against America's Dirty Secret, explores the environmental justice movement in rural America and highlights her journey as an activist. In March 2021, she was named to the White House Environmental Justice Advisory Council.
During her time with iSEE in 2021, Flowers will host a Book Talk as one of four events at iSEE's reimagined virtual Congress, "The Future of Water." At noon April 14, she will participate in a round-table discussion about her book.
"I am honored to be named a Levenick Resident Scholar for 2021," she said. "Wastewater infrastructure inequality is widely under-discussed in the United States, and I am grateful to iSEE for highlighting my work. Our country is beginning to listen to what activists have been saying for years: that environmental justice needs to be at the center of conversations around sustainability and energy."
DENIA DJOKIĆ
Djokić is a Researcher in Energy, Equity, and Society at the Nuclear Engineering and Radiological Sciences Department at the University of Michigan, as well as an Associate at the Project on Managing the Atom at the Harvard Kennedy School's Belfer Center for Science and International Affairs. Read more here.
Djokić holds an M.S. and a Ph.D. in Nuclear Engineering with a Designated Emphasis in Energy Science and Technology from the University of California, Berkeley, where she was a U.S. Department of Energy Office of Civilian Radioactive Waste Management Graduate Student Fellow. She also holds a B.S. in Physics from Carnegie Mellon University. Her research interests lie broadly in social and environmental justice aspects of the governance of nuclear energy technology. Djokić is currently engaged in epistemic and institutional reimaginings of the nuclear field, particularly through feminist and antiracist modes of inquiry. Her past research has encompassed technical and policy issues in radioactive waste management and advanced fuel cycle systems analysis. 
As a Resident Scholar, Djokić will take part in an upcoming iSEE Critical Conversation in May involving key stakeholders in examining the role of nuclear technology in a clean energy future, and she will collaborate on publications based on the discussion.
"I am honored and grateful to have been awarded the Levenick Resident Scholarship alongside Catherine, whose work and dedication to environmental justice I admire greatly and aspire to emulate," Djokić said. "I am excited to bring my interdisciplinary background to the complex sustainability issues being investigated at the University of Illinois. Even if virtual, I look forward to my time on campus yielding many fruitful educational and collaboration opportunities."
_________________________________________________________________________________________________________________________________
2019-20 Levenick Resident Scholar Natalie Kofler
Founder and Director of Editing Nature Natalie Kofler joined the University of Illinois at Urbana-Champaign's Institute for Sustainability, Energy, and Environment (iSEE) in Fall 2019 as its first Stuart L. and Nancy J. Levenick Resident Scholar in Sustainability Leadership.
Kofler, a molecular biologist and bioethicist, has authored numerous scientific research articles, reviews, and commentary pieces, and chaired international seminars and summits.
Kofler is passionate about ensuring diverse voices and viewpoints steer science and technology.
"At Editing Nature, we think a lot about how to tap into collective wisdom to steer responsible technological development," Kofler said. "I am so excited to learn from and collaborate with the faculty and students at U of I. Together, I think we can come up with some really innovative ways to integrate cross-disciplinary and cross-cultural perspectives and address some of our most pressing environmental challenges."
Kofler's work with Editing Nature advances and supports the responsible and ethical decisions guiding the development of genetic technologies released into the environment.
"We are excited to have Natalie on board as our first Resident Scholar," iSEE Baum Family Director Evan H. DeLucia said. "She is known for engaging experts from different backgrounds worldwide to examine wicked sustainability and environmental issues — those that don't have a simple answer and affect multiple stakeholders.
"Scientists, educators, and students on campus will have access this year to a unique thought leader who takes a very holistic approach to her work."
During her time at iSEE, Kofler delivered a MillerComm lecture and worked with iSEE scientists on policy and scientific publications on genetically modified mosquitoes. She also served on the Editorial Board for Q Magazine, a publication of the Undergraduate Certificate in Environmental Writing (CEW) at Illinois, and taught a graduate-level seminar in NRES.
_________________________________________________________________________________________________________________________________
Applications for '22-23 are welcome from scholars in a broad range of disciplines — including biological and physical sciences, engineering, social sciences, humanities.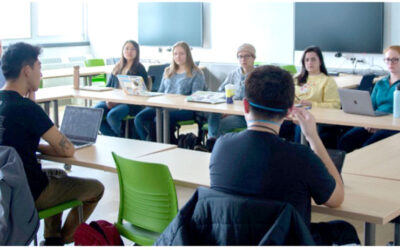 $1k to incorporate sustainability into existing class; $2k for new course. All departments welcome; 100- and 200-level classes encouraged; apply by Jan. 31.
2021-22 cohort of 12 the largest yet to develop new, existing courses.