Urbana, Ill. — The Institute for Sustainability, Energy, and Environment (iSEE) has selected eight faculty instructors to be part of the 2022-23 Levenick iSEE Teaching Sustainability Fellows cohort.
Funded by a generous endowment from Illinois Alumnus Stuart L. Levenick and his wife Nancy J. Levenick, this fourth cohort hails from across the University of Illinois Urbana-Champaign campus — and beyond. One of our fellows represents a collaboration with the Zhejiang University International Campus; another will offer a class jointly with the University of Manchester, UK. All eight Teaching Fellows will incorporate sustainable thinking into existing classes or create entirely new courses built around eco-friendly elements.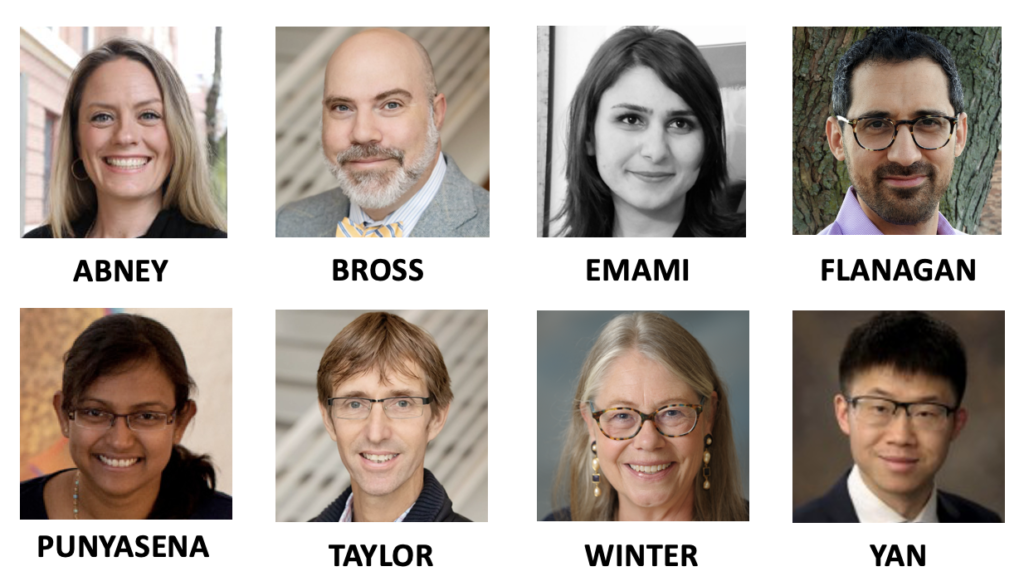 "We are excited about the breadth of courses that will emerge from this year's program," iSEE Associate Director for Education & Outreach Luis Rodríguez said. "From sustainable concrete in architecture to emerging environmental issues to a look at sustainability trends in Urbana-Champaign, these courses will provide a wealth of knowledge to students."
Applications continue to pour in each year for the Levenick Teaching Sustainability program — and iSEE prides itself that applicants from academic units across campus are interested in adding sustainability thinking into the curriculum. Levenick Fellows will meet throughout the year to trade ideas on sustainability education and to benefit from the educational resources and expertise at iSEE.
"We are grateful to the Levenicks for the generous donation that sustains this program," Rodríguez said. "As part of our educational commitment to the Illinois Climate Action Plan, iSEE is striving to incorporate sustainability into as many classes as possible. And with a majority of the Levenick fellows working on 100- and 200-level courses, we are doing our part to reach as many students as possible."
The 2022-23 awardees and the projects they will undertake:
Read more about the Levenick iSEE Teaching Sustainability Fellowship Program.