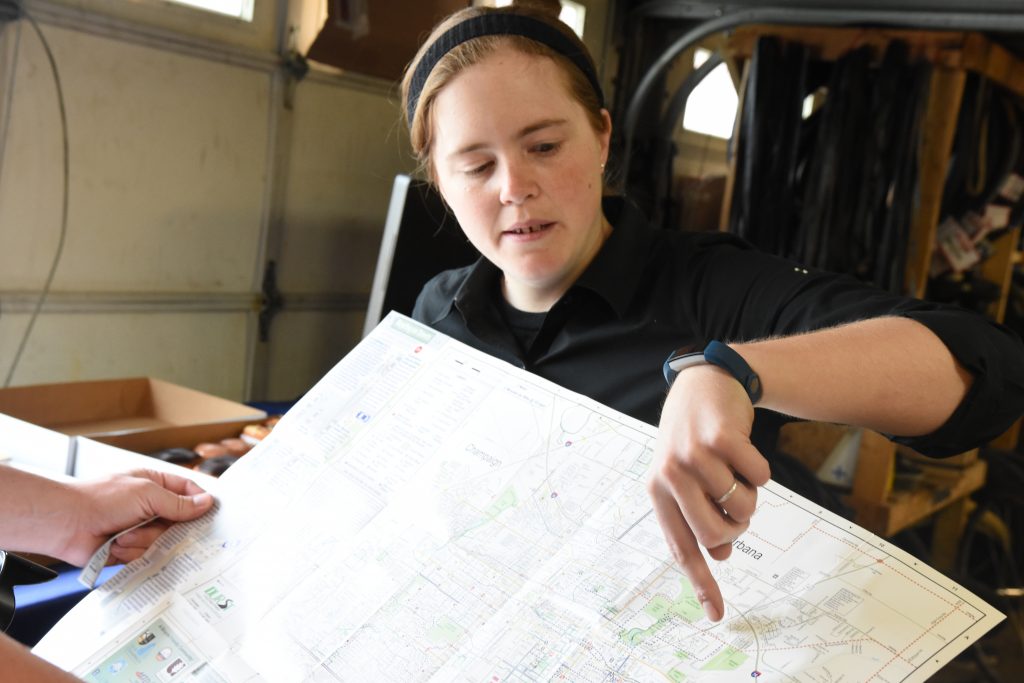 Meet Lily Wilcock, the Active Transportation Coordinator at Facilities & Services and a member of the Transportation SWATeam.
Before coming to the University of Illinois in 2016, Wilcock was a Chicago Bicycle Ambassador and worked with Chicago Bike to Work Today. She also worked in geographic information systems (GIS), in nonprofits, and in bike shops. Now, she's leading Bike at Illinois and planning major events and programs on campus.
She was originally recruited for the Transportation SWATeam by Morgan White, the Associate Director of Sustainability at Facilities & Services. As a member, Wilcock says she wants to tidy up unfinished business and pursue new opportunities, like car and bicycle parking policy, addressing the needs of bicycle and transit riders, and more.
Wilcock is happy to be a part of a team whose goal is to reduce transportation emissions.
"The University of Illinois is a lively place that incubates learning," she said. "I love the benefits as an employee. I love the students and their passion."