20apr4:00 pm6:00 pm"El Niño & Coral Bleaching at Kiritimati Island"CAS/MillerComm Lecture
Event Details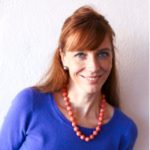 The Institute for Sustainability, Energy and Environment (iSEE) is organizing a series of events for Earth Week in April 2017 on the theme of the global impacts of climate change.
The Center for Advanced Study at the University of Illinois at Urbana-Champaign hosts the MillerComm Lecture Series each academic year, and the talks are supported by the Office of the Chancellor, Office of Equal Opportunity and Access, Office of the Provost and Vice Chancellor for Academic Affairs, Office of the Vice Chancellor for Research, Office of the Vice Chancellor for Student Affairs, the George A. Miller Programs Committee and Peggy Harris Memorial Fund, The Council of Deans, The David Gottlieb Memorial Foundation, and The Graduate College.
In this installment of the series, Dr. Kim Cobb, ADVANCE Professor of Earth and Atmospheric Sciences at Georgia Tech, will present findings from recent field expeditions to Kiritimati Island that captured the extreme coral bleaching effects of the largest El Niño event ever recorded in the winter of 2015-16. Using a series of coral cores drilled from the modern reef, as well as a vast trove of fossil coral cores, to reconstruct a detailed history of El Niño activity in the central Pacific, Cobb will describe how climate change is contributing to severe coral bleaching and mortality. Coral has a symbiotic relationship with zooxanthellae, microscopic algae that live in coral tissues, offer a primary food source for the coral, and give them their color. Higher ocean temperatures put stress on this symbiotic relationship, and the algae leave the coral tissue — meaning the coral loses its color and is weakened and susceptible to disease without its major food source. The studies at Kiritimati will help improve understanding of what life after death looks like for a coral reef, the factors that influence coral survival after extreme bleaching events, and ways to better protect reefs.
Time

(Thursday) 4:00 pm - 6:00 pm
Location

Knight Auditorium