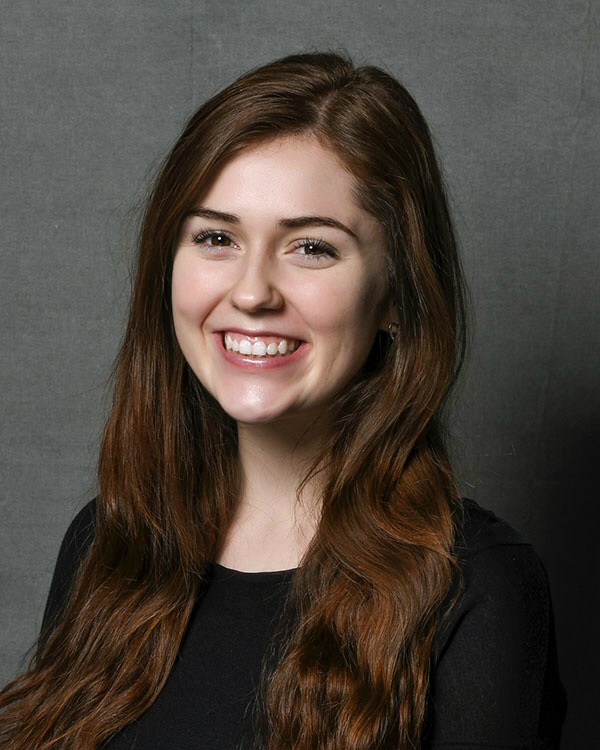 Meet Therese Egner, a senior completing her B.S. in Sustainable Design with a minor in Art + Design. She is a member of the university's Land & Water iCAP Team.
After originally hearing about the iCAP teams, Egner knew it would be a great opportunity for her to get more involved with campus sustainability.
"Initiatives like these not only have a positive effect locally, but also eventually on a larger scale," she says.
Although Egner is interested in sustainability overall, she is most focused on land use, green infrastructure, stormwater runoff, and other important techniques that fall under the Land & Water Team's work. Sustainable land and water management ensure that our environments remain healthy and continue to support biodiversity.
Egner studies sustainable design in her coursework, so it's fulfilling for her to observe such techniques beyond a classroom setting and in an actual functioning environment. She gets inspired by the iCAP teams submissions and their wide variety of recommendations to achieve campus sustainability efforts. She sees it as a great model for others to reflect on and implement in their own communities.
She hopes to work alongside her fellow team members to help develop green infrastructure and to promote an increase in sustainable design around campus. Egner is excited to collaborate with faculty and students who share the same passion for solving sustainability issues, and she looks forward to the implementation of innovative solutions to protect our environmental resources.
Egner has a passion for art and music. In her free time, she likes to play piano and sing. She also enjoys spending time in nature and with animals, going for walks, and discovering new places.
Return to the Land & Water iCAP team page >>>
— Article by iSEE Communications Intern Kratika Tandon