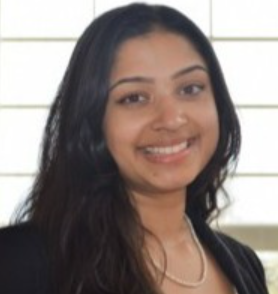 Helen Anil, a sophomore pursuing degrees in Accounting and Environmental Science, is one of the newest members of iSEE's Resilience iCAP team for 2022-23.
Anil's work with the iCAP teams began after she reached out to Sustainability Programs Manager Meredith Moore looking for opportunities to get involved with the Illinois Climate Action Plan. She chose the Resilience team with a goal of helping the university's campus promote a more sustainable community culture.
She is excited to work with people who are just as passionate about sustainability — and to make tangible progress toward these initiatives. Anil hopes that the university makes significant progress toward furthering its iCAP mission and brings more awareness to the importance of sustainability.
After graduation, Anil plans to pursue a career either in environmental consulting or environmental law. In her free time, she likes to read, watch Netflix, or listen to music — she's always open to new recommendations! She also loves matcha and the color sage green.
Return to the Resilience iCAP Team page >>>
— Article by iSEE Communications Intern Kratika Tandon