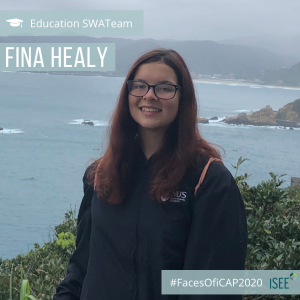 Meet Fina Healy, a sophomore studying Agricultural and Biological Engineering and a member of the Education SWATeam.
Healy joined the SWATeam because she wanted to help make our campus more sustainable.
"Sustainability can only be accomplished if a majority of people participate, so that's why educating students on how to be sustainable is crucial if we want to make a major change," she said.
She hopes to bridge the gap between sustainability in the classroom and on campus by incorporating more campus sustainability projects into coursework.
Healy is also a member of the Student Sustainability Committee (SSC) as well as Illini Boxing. Her hobbies include traveling and working out. Her favorite part of being a student at the University of Illinois is visiting the gardens around campus.
Return to Education SWATeam page.