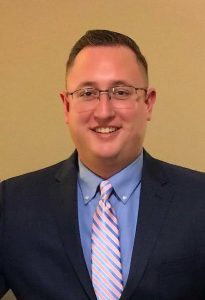 Aaron Finder is the Assistant Purchasing Director for the Purchasing Office and a member of the Purchasing, Waste, and Recycling SWATeam.
Prior to joining the Purchasing Office, Finder worked for the Chief Procurement Office of Higher Education. Now he develops and executes University Contracts and Purchase Orders in a "fast-paced environment which is continuously changing."
Fender initially volunteered for his role on the PWR SWATeam when Brad Henson, the Purchasing Director and a prior PWR member, was looking for a replacement representative within the office.
When asked why this aspect of sustainability is important to him, Fender replied: "We need to preserve our environment. Society needs to become aware of the issues future generations will encounter if we don't improve our current waste management processes."