Eric Green obtained both his bachelor's and master's degrees from the University of Illinois at Urbana-Champaign, with his B.S. in Electrical Engineering and his M.S. in Natural Resources and Environmental Sciences. He wrote his thesis on energy economics and how CO2 policy could influence demand for electricity.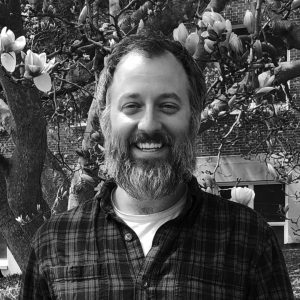 Since his time as a student, Green has worked for a fuel cell research start-up company, as an automated software test engineer at Motorola, and most recently, a construction manager for Illinois' own Red Oak Rain Garden.
"I first came to C-U in 1999 for my undergrad, and basically never left," he said.
Now working closely with iSEE as the Student Sustainability Committee (SSC) Coordinator, Green will identify and support sustainability projects around campus. Once the student committee members make decisions about funding projects from the nearly $1.2 million annual budget collected through student fees, Green is responsible for administering those funds. He also will do marketing on the projects and engage students in these new initiatives.
Green hopes to see unique and experimental projects come from the applications sent to the SSC.
"Before iSEE was even founded, I had a friend who was the chair of the SSC," Green said. "I loved that students had a say in how their campus was shaped with regards to sustainable changes. Through my experience as a project manager and as an educator, I knew that I wanted to continue to support the students in their efforts. The opportunity to work with students and support sustainable efforts is a blessing."
When not at work, you can catch Green being a gardener, home brewer, cyclist and gamer — specifically playing Dungeons and Dragons.