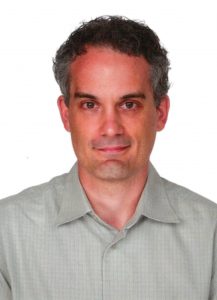 Meet Andrew Stumpf, a Geologist at the Illinois State Geological Survey, a Division of the Prairie Research Institute.
Stumpf, a member of the Energy Generation, Purchasing, and Distribution SWATeam, has had a history of interest in campus sustainability: He's been a faculty advisor for the Student Sustainability Committee for the past four years. This sparked his interest in energy usage, production, and distribution on our campus — and led to his decision to join the SWATeam.
Stumpf hopes to play an important role in guiding the EGEN SWATeam to help campus meet the 2020 goals set forth in the Illinois Climate Action Plan (iCAP). His team plans to develop formal recommendations about specific actions that the campus should take to help meet iCAP objectives.
"The University of Illinois is (the) perfect place having the capacity and knowledge to experiment and develop new ideas that will have societal benefits in the future," Stumpf said.