Anyone who's thrown a baseball is familiar with Newton's First Law: Objects in motion will continue in a straight line unless acted upon by an outside force. No one understands this concept better than Zack Fishman.
A 2019 graduate of the University of Illinois Grainger College of Engineering's Physics program, Fishman now works as a reporter for NewsGuard Technologies, which rates the trustworthiness of news sites. How did he get from there to here? Like an errant particle, such a radical career shift involved a multitude of outside, and unplanned, forces — many of which hold lessons for future writers.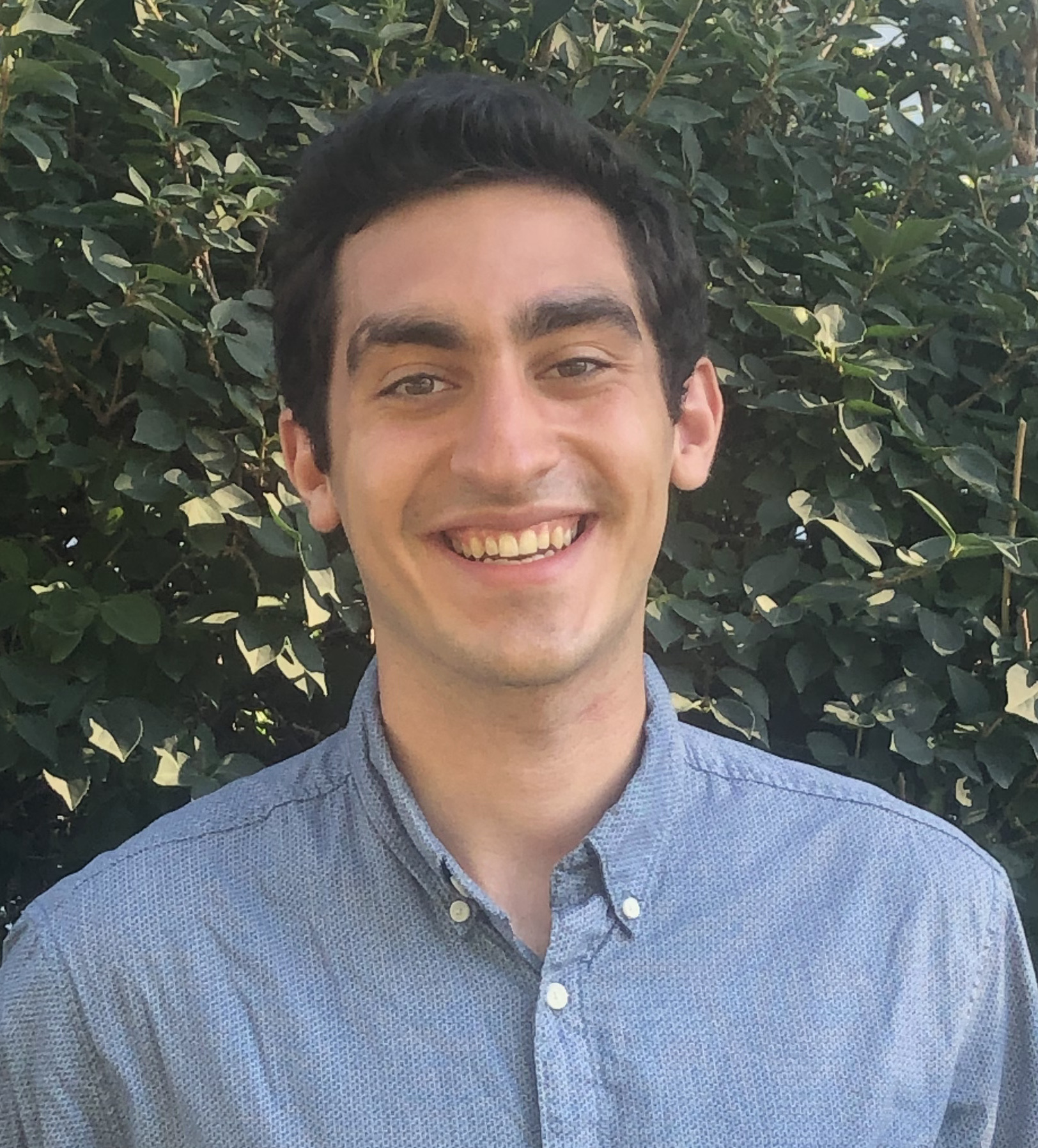 From the outset, Fishman seemed destined for a long and illustrious career in STEM. Along with his Physics degree, Fishman also holds a concentration in Science Journalism, a minor in Mathematics, and a Certificate in Environmental Writing (CEW) from iSEE and the Department of English.
"It took me a while to figure out what I wanted to do career-wise," Fishman said. "I had no interest in physics research."
Throughout his college career at the U of I, Fishman found himself more and more attracted to exploring science in a different way.
"After a couple dead-ends, I found journalism and writing," he said.
He wrote for The Daily Illini, took some writing classes, enrolled in the CEW, and eventually became copy editor of the student-run environmental magazine The Green Observer. Fishman also wrote several articles for Q Magazine, which features the best student writing from the CEW program.
"My CEW classes taught me about examining environmental issues from many perspectives and compellingly communicating my ideas through writing," Fishman said. After those experiences, "I knew I wanted a more formal education."
Fishman completed a one-year master's program in journalism at Northwestern University's nationally renowned Medill School. After graduation, though, another outside force was in store: Fishman finished the program in Spring 2020, during the first lockdowns of the COVID-19 pandemic.
Thankfully, like every good writer, Fishman seized an opportunity before him, allowing him to weather the worst of the pandemic. Earlier, during his master's degree studies, Fishman had accepted a position as a finance reporter at a startup called Fastinform.
While not thrilled about finance as a subject matter, Fishman still found the work interesting. His task: write three, 400-word stories daily. Despite a relatively streamlined process involving a research team and several editors, "it was definitely a little too much," Fishman recalled with a smile.
Then, in a move familiar to many writers, the career he set in motion was cut short. Fastinform folded after six months and rebranded itself as The Academic Times. Along with the name change, Fishman's workload shifted significantly — he finally got to write about what truly interested him. It was a much more palatable, if slightly increased, workload. Five stories a week, all about new scientific research.
"Scientific issues are definitely the most interesting to me," Fishman said. "I really enjoy being able to write about the intersection between scientific research and societal issues."
"One of my favorite stories I wrote," Fishman recalled on his stint at The Academic Times, "was about an interesting theoretical physics paper which showed the math that, by using a large quantity of mass to warp space-time, you could technically make something move faster than the speed of light."
This theory set off alarm bells; it seemed a little too good to be true. Fishman's STEM education affords him a marked advantage: He brings an open-minded skepticism to suss out the truly scientific from bold, headline-friendly claims.
So, Fishman did what every good journalist should. He interviewed the researcher, while also getting input from other theoretical physicists for corroboration. After a lengthy verification process, "I couldn't find anyone making conclusive arguments saying he was wrong."
Therein lies an important message for budding writers. "For journalism you don't need to be a subject matter expert in everything you're writing about," Fishman said. "But being comfortable with complicated issues and asking others the right questions is a really good way to do journalism."
Unfortunately, The Academic Times followed the fate of Fastinform and went under. Fishman was once again a writer looking for work.
After a few months of job searching, Fishman landed where he is today. As a Senior Analyst at NewsGuard, an anti-misinformation platform, Fishman analyzes, reviews, and rates the trustworthiness of different websites. Even though his job at NewsGuard isn't always science-focused, Fishman seems content.
"A lot of my work is very research-heavy," he said. "I enjoy it and find it really interesting."
Just like his time at Fastinform and The Academic Times, Fishman's scientific expertise consistently resurfaces. One topic of misinformation that he sees often is climate denial. That Certificate in Environmental Writing he earned several years ago is coming in handy.
Looking at Fishman's relatively young career from a bird's-eye view can yield a bounty of lessons for aspiring writers. His work changed frequently and suddenly; sometimes he had to do work that he'd rather not but found a way to make it interesting. By approaching subjects with an impressionable mind, and after putting himself out there, Fishman gained some recognition.
It takes all of this and more to make writing your job. It's possible but, like any object in motion, not without its share of outside forces. Still, writing as a career can work out in the end. As Fishman notes, "I took a bit of a winding path through college and my career to end up where I am today."
Read Fishman's Q Magazine features: "Getting to the Point," "Crawling With Ants," and "Scrubbing the Skies."
—  Article by iSEE Communications Intern Gabe Lareau