Annual Events & Conferences
In addition to its own iSEE Congress, the Institute for Sustainability, Energy, and Environment helps sponsor and promote other annual conferences and events that bring sustainability, energy, and environmental issues to the forefront. Click below to expand details on upcoming events; for day-to-day schedules, visit the Illinois Sustainability Calendar.
Sustainability Week (October)
Sustainability Week 2016 was Oct. 24-28 and featured "BIN IT," a campaign to encourage campus recycling. It won't take a minute, just bin it!
The Bin It campaign featured videos of several familiar campus faces recycling. Check out the iSEE YouTube channel to watch them >>>
Keynote events of the week:
Campus Sustainability Celebration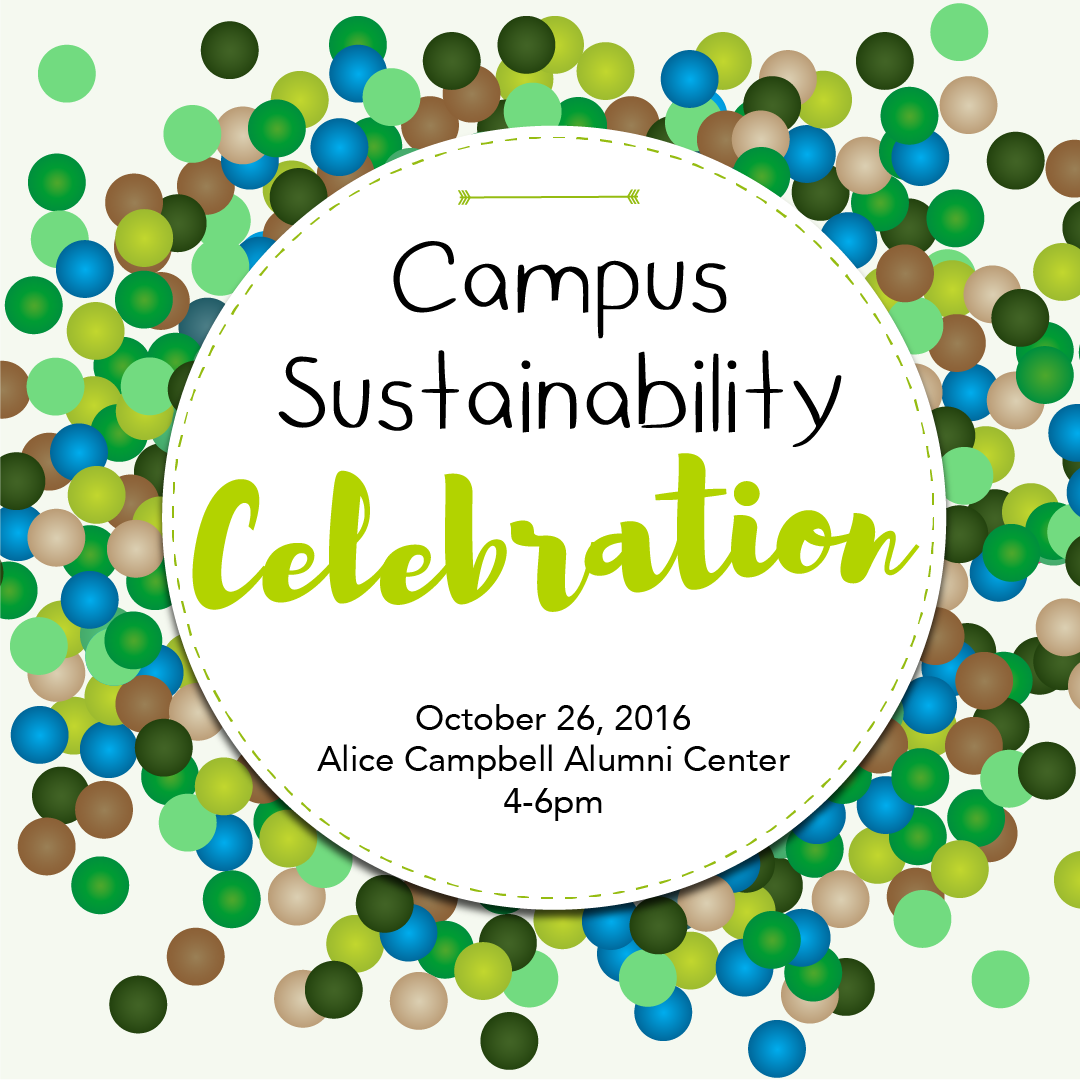 Campus recognized the great things Illinois staff, students, and faculty are doing to make campus the greenest it can be. More than 150 people attended the event Oct. 26 at the Alice Campbell Alumni Center, where there were snacks, cake, info tables with campus sustainability groups, updates from iSEE's Sustainability Working Advisory Teams (SWATeams) on campus climate goals, an eco-themed photo booth, and an awards ceremony featuring iSEE's Recycling Competition winners and Certified Green Office Program participants as well as Facilities & Services honoring its Energy Conservation Incentive Program (ECIP) award winners.
Recycle & Win! Campus Recycling Contest
The Urbana-Champaign campus prides itself on its recycling efforts all around campus. Dozens of campus community members participated in the Campus Recycling Competition on Oct. 26 and won prizes, including restaurant and movie gift cards, Fitbits, and solar-powered speakers.
See our BIN IT website for a full list of accepted items at http://go.illinois.edu/Re-Contest >>>
Highlights from Sustainability Week 2015
Along with a campus tree walk in the front and side yards of the Union and a tour of campus waste handling station, iSEE was proud to host two major events:
• The 2015 Illinois Climate Action Plan (iCAP) was officially released on Wednesday, Oct. 21, at the iCAP Forum. With special guest Peter Schiffer, Vice Chancellor for Research, the event reaffirmed campus' commitment to environmental stewardship, and told of the progress campus has made thus far toward its goals. Learn more about the iCAP on its own webpage.
• Also on Oct. 21, Filmmaker Shalini Kantayya came to campus to discuss and screen her "Catching the Sun" documentary. The film examines the clean energy future through the eyes of American workers training for jobs in the solar industry. We interviewed Kantayya before the event about her environmental philosophy and filmmaking style. Read her advice to young activists in our Q&A with Kantayya here.
Heartland Environmental & Resource Economics Workshop (Fall)
iSEE is a co-sponsor of this annual conference along with the Department of Agricultural and Consumer Economics, and the College of ACES Office of Research. The seventh annual HERE conference was Nov. 11-13, 2016, in the Illini Union. 
More information on the conference website.
Illinois Water Day (April)
Illinois Water Day is part of the UN World Water Day, a global recognition of the importance of safe, clean and abundant water resources across the world.
Organized annually in April (starting in 2014) by the International Water Resources Association (IWRA) Student Chapter at the University of Illinois at Urbana-Champaign, it aims to:
Improve the collective understanding of water resources aspects
Provide a space to discuss, reflect and raise awareness about water issues
Promote the exchange of knowledge and experiences across different society actors of the Urbana-Champaign community: students, faculty, researchers, organizations; and
Promote students' research and foster networking.
For more information about Water Day 2017 (April 7, 2017) and previous years, visit the event website >>>
The 2017 event was co-sponsored by iSEE, the Ven Te Chow Hydrosystems Laboratory, the Department of Civil and Environmental Engineering (CEE), the University YMCA, and the Illinois Water Environment Association (IWEA).
ICARUS Global Meeting (Biannually May)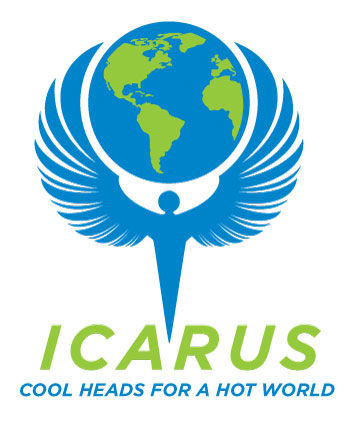 The Initiative on Climate Adaptation Research and Understanding through the Social Sciences (ICARUS) hosted its fourth biannual global meeting on May 7-9, 2015, at the Beckman Institute for Advanced Science and Technology, and iSEE is a co-sponsor along with several other academic units on the University of Illinois Urbana-Champaign campus and other campuses. The title of ICARUS IV: "Causes of Vulnerability and Livelihoods of the Poor." Read more on the ICARUS website.
Gordon Research Conference on Drinking Water Disinfection By-Products (Biannually August)
The Gordon Research Conference (GRC) has become a major event within the water research community. The next one, "Disinfection 2100: Linking Engineering, Chemistry, Toxicology and Epidemiology to Reduce Exposure to Toxicity Drivers While Curtailing Pathogens," is tentatively scheduled for July 30-Aug. 4, 2017, at Mount Holyoke College in South Hadley, Mass.

The 2015 GRC, chaired by the University of Illinois' Michael Plewa, Professor Emeritus of Crop Sciences and Water CAMPWS investigator, was titled "Charting the Horizons of Interdisciplinary Research in Water Disinfection, Byproducts, Water Reuse, and Public Health." The event was Aug. 9-14, 2015, at Mount Holyoke. Here's how organizers described the conference and topics discussed:
"The 2015 Gordon Research Conference on Drinking Water Disinfection By-Products (DBPs) will present cutting-edge research on the purification of water and the generation of disinfection by-products. With the era of pristine source waters ending, vitally important issues confront scientists, engineers, water utilities, industry groups and public health professionals in the production and delivery of high quality potable water. Increasing demands on scarce water sources, drought, water pollution and an aging water delivery infrastructure are preeminent challenges for society. The Conference will feature a wide range of topics including DBP formation, occurrence, toxicity and its molecular mechanisms, engineering solutions, health effects and regulation. Keeping with the spirit of the GRC, this high-impact Conference will assemble scientists at the forefront of their field and will provide a venue for graduate students, postdoctoral fellows and early career scientists to network, to learn and to plan future work together."
iSEE co-sponsored the 2015 event; visit the conference website for future and past information.
Community Conversation on Energy Conservation (October)
The Institute for Sustainability, Energy, and Environment (iSEE) hosted a Community Conversation on Energy Conservation on the afternoon of Oct. 20, 2015, at the Heritage Room of the ACES Library. The purpose of this event, organized by iSEE Associate Director Madhu Khanna, was to discuss the incentives and opportunities for energy conservation and the barriers that constrain participation by local businesses in energy efficiency projects.
Participants — which included local business leaders along with faculty and campus sustainability staff — were asked to share their views on the hurdles to increasing the energy efficiency of their businesses — and to discuss ways in which iSEE and the University of Illinois at Urbana-Champaign can help promote energy conservation in our local community.