Annual Events & Conferences
In addition to its own iSEE Congress and Critical Conversations forums, the Institute for Sustainability, Energy, and Environment helps sponsor and promote other annual conferences and events that bring sustainability, energy, and environmental issues to the forefront. Click below to expand details on upcoming events; for day-to-day schedules, visit the Illinois Sustainability Calendar.
Earth Month (April)
Earth Month is a time to enact change and real movement toward consciousness about how our decisions affect our campus environment and good ol' Mother Earth and is celebrated each year during the week of Earth Day, April 22. Whether you're already a passionate environmentalist or just looking to have some April fun, it's all about showing the Earth some serious love this week! Earth Month activities are coordinated by Students for Environmental Concerns (SECS) and co-sponsored by iSEE.
In addition to SECS-organized events, iSEE is coordinating with several academic and campus units to offer climate-related public lectures to go along with student activities: the Charles David Keeling Lecture; the Center for Advanced Studies' MillerComm Lecture; the Department of Atmospheric Sciences' Yoshi Ogura Lecture; and the University YMCA's Friday Forum.
Full schedule of events coming soon >>>
The Archives: See past years' events
Illinois Water Day (April)
Illinois Water Day is part of the UN World Water Day, a global recognition of the importance of safe, clean and abundant water resources across the world.
Organized annually in April (starting in 2014) by the International Water Resources Association (IWRA) Student Chapter at the University of Illinois at Urbana-Champaign, it aims to:
Improve the collective understanding of water resources aspects
Provide a space to discuss, reflect and raise awareness about water issues
Promote the exchange of knowledge and experiences across different society actors of the Urbana-Champaign community: students, faculty, researchers, organizations; and
Promote students' research and foster networking.
For more information about Water Day 2017 (April 7, 2017) and previous years, visit the event website >>>
The 2017 event was co-sponsored by iSEE, the Ven Te Chow Hydrosystems Laboratory, the Department of Civil and Environmental Engineering (CEE), the University YMCA, and the Illinois Water Environment Association (IWEA).
ICARUS Global Meeting (Biannually May)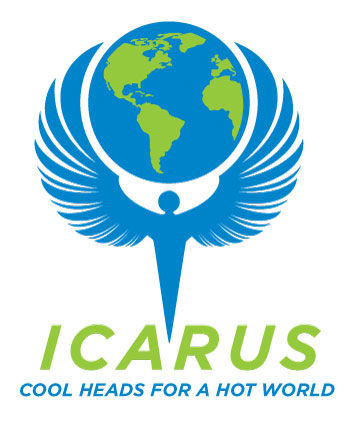 The Initiative on Climate Adaptation Research and Understanding through the Social Sciences (ICARUS) hosted its fourth biannual global meeting on May 7-9, 2015, at the Beckman Institute for Advanced Science and Technology, and iSEE is a co-sponsor along with several other academic units on the University of Illinois Urbana-Champaign campus and other campuses. The title of ICARUS IV: "Causes of Vulnerability and Livelihoods of the Poor." Read more on the ICARUS website.
Gordon Research Conference on Drinking Water Disinfection By-Products (Biannually August)
The Gordon Research Conference (GRC) has become a major event within the water research community. The next one, "Disinfection 2100: Linking Engineering, Chemistry, Toxicology and Epidemiology to Reduce Exposure to Toxicity Drivers While Curtailing Pathogens," is tentatively scheduled for July 30-Aug. 4, 2017, at Mount Holyoke College in South Hadley, Mass.

The 2015 GRC, chaired by the University of Illinois' Michael Plewa, Professor Emeritus of Crop Sciences and Water CAMPWS investigator, was titled "Charting the Horizons of Interdisciplinary Research in Water Disinfection, Byproducts, Water Reuse, and Public Health." The event was Aug. 9-14, 2015, at Mount Holyoke. Here's how organizers described the conference and topics discussed:
"The 2015 Gordon Research Conference on Drinking Water Disinfection By-Products (DBPs) will present cutting-edge research on the purification of water and the generation of disinfection by-products. With the era of pristine source waters ending, vitally important issues confront scientists, engineers, water utilities, industry groups and public health professionals in the production and delivery of high quality potable water. Increasing demands on scarce water sources, drought, water pollution and an aging water delivery infrastructure are preeminent challenges for society. The Conference will feature a wide range of topics including DBP formation, occurrence, toxicity and its molecular mechanisms, engineering solutions, health effects and regulation. Keeping with the spirit of the GRC, this high-impact Conference will assemble scientists at the forefront of their field and will provide a venue for graduate students, postdoctoral fellows and early career scientists to network, to learn and to plan future work together."
iSEE co-sponsored the 2015 event; visit the conference website for future and past information.
Heartland Environmental & Resource Economics Workshop (Fall)
iSEE is a co-sponsor of this annual conference along with the Department of Agricultural and Consumer Economics, and the College of ACES Office of Research. The eighth annual HERE conference was scheduled for Sept. 30-31, 2017, at the Alice Campbell Alumni Center. More information on the conference website.
Community Conversation on Energy Conservation (October)
The Institute for Sustainability, Energy, and Environment (iSEE) hosted a Community Conversation on Energy Conservation on the afternoon of Oct. 20, 2015, at the Heritage Room of the ACES Library. The purpose of this event, organized by iSEE Associate Director Madhu Khanna, was to discuss the incentives and opportunities for energy conservation and the barriers that constrain participation by local businesses in energy efficiency projects.
Participants — which included local business leaders along with faculty and campus sustainability staff — were asked to share their views on the hurdles to increasing the energy efficiency of their businesses — and to discuss ways in which iSEE and the University of Illinois at Urbana-Champaign can help promote energy conservation in our local community.
Sustainability Week (October)
Highlights from Sustainability Week 2017
For Campus Sustainability Week 2017, we invited students, staff, and faculty to brainstorm one (or more!) habit they could begin in the fall semester to take a "Next Step" in their personal sustainability. We received more than 700 pledged actions. It's not too late! Sustainability week may be over, but you can still take a next step for the environment today >>>
We kicked off the Week a little early with Illini Lights Out on Friday, Oct. 20, where 50 student volunteers turned off 4,972 light bulbs to save energy in campus buildings all weekend long. During the following week, we took a tour of a biomass boiler facility at the Illinois Energy Farm, "jumped for our lunch" at the Shell Synergy Truck, and watched "An Inconvenient Sequel," taking a behind the scenes look at former Vice President Al Gore's latest efforts to fuel a renewable energy revolution. (Thanks to the Student Sustainability Committee for bring the film to campus!)
iSEE hosted the second annual Campus Sustainability Celebration on Oct. 25 at the Alice Campbell Alumni Center. More than 100 students, staff, and faculty gathered to learn more about campus efforts toward sustainability and the grassroots organizations and clubs supporting them. Facilities and Services awarded nearly $170,000 to winners to the 2017 Energy Conservation Incentive Program.
Thanks for making it a great week!
Highlights from Sustainability Week 2016
Sustainability Week 2016 was Oct. 24-28 and featured "BIN IT," a campaign to encourage campus recycling. It won't take a minute, just bin it!
Highlights of the week included the first annual Campus Sustainability Celebration on October 26, 2017 at the Alice Campbell Alumni Center ballroom and a recycling contest for students, staff, and faculty to compete for prizes by recycling the most items. The "BIN IT" campaign website offered specifics on campus recycling procedure, and educational resources and cheat sheets for easier recycling on campus and at home. The campaign also featured videos of several familiar campus faces recycling. Check out the iSEE YouTube channel to watch them >>>