Annual Events & Conferences
In addition to its own iSEE Congress and Critical Conversations forums, the Institute for Sustainability, Energy, and Environment helps sponsor and promote other annual conferences and events that bring sustainability, energy, and environmental issues to the forefront. Click below to expand details on upcoming events; for day-to-day schedules, visit the Illinois Sustainability Calendar.
Sustainability Week (October)
Oct. 23-27
Illini Lights Out
5:30-7 p.m.
Friday, Oct. 20
Foreign Language Building Lobby

Shut off lights in buildings around the Quad to save energy and reduce the environmental impact of our massive campus! Meet in the lobby of the the Foreign Language Building (FLB) to get some brief instructions, and then we'll be off to shut off lights in assigned buildings. Come back to FLB (roughly 6:30) when you are done to turn in your clipboard, pat yourself on the back for helping to save so much energy, and eat some tasty pizza! Sign up now & tell us what kind of pizza you'd like >>>
Renewable Energy @ Illinois: Biomass Boiler Tour
3-5 p.m.
Monday, Oct. 23
Meet in front of NSRC, 1101 W. Peabody, Urbana, at 2:45 p.m.

Tim Mies, Director of the Illinois Energy Farm, will provide Illinois students and community friends a tour of the farm's many acres of fuel grasses, and give a demonstration of the new biomass boiler. The state-of-the-art boiler will use grasses grown right on campus to heat the farm's research greenhouse during the winter.
Campus Bicycle Tour
10:15-11 a.m.
Tuesday, Oct. 24
Meet on Illini Union Patio (quad-facing side of building)

The best way to see campus is from the seat of a bicycle. Take a leisurely ride around campus and admire it's beauty. All levels of riders are welcome. This event is a great way to practice riding in a group and to train street-riding skills. It is sure to be a wonderful morning out!
Campus Sustainability Celebration

4-6 p.m.
Wednesday, Oct. 25
Alice Campbell Alumni Center
Illinois staff, students, and faculty are doing to great things to make campus the greenest it can be. You are invited to celebrate a year of sustainable achievements at the second annual Campus Sustainability Celebration. Stop by for vegetarian snacks, commemorative cake, updates from iSEE's Sustainability Working Advisory Teams (SWATeams) on campus climate goals, information booths by campus sustainability groups, and an awards ceremony featuring iSEE's Certified Green Offices and Facilities & Services' Energy Conservation Incentive Program (ECIP) winners.
"An Inconvenient Sequel" Screening & Live Q&A with Al Gore
4:45 p.m.
Thursday, Oct. 26
Noyes Lab Room 100

The one and only Al Gore is launching his new film on college campus across the United States. You won't want to miss the chance to hear him answer your questions during a live stream, and then see the film, "An Inconvenient Sequel."
Synopsis from the filmmakers: 
"A decade after An Inconvenient Truth brought the climate crisis into the heart of popular culture, comes the riveting and rousing follow-up that shows just how close we are to a real energy revolution. Former Vice President Al Gore continues his tireless fight, traveling around the world training an army of climate champions and influencing international climate policy.
"Cameras follow him behind the scenes — in moments both private and public, funny and poignant — as he pursues the inspirational idea that while the stakes have never been higher, the perils of climate change can be overcome with human ingenuity and passion."
Eco Challenge Food Truck
11 a.m.-3 p.m.
Friday, Oct. 27
Northwest corner outside Grainger Library

The Eco Challenge Food Truck is serving up FREE FOOD to students who engage with their renewable energy displays. Run and jump on an energy tile to generate the power needed to fix you a snack!
Highlights from Sustainability Week 2016
Sustainability Week 2016 was Oct. 24-28 and featured "BIN IT," a campaign to encourage campus recycling. It won't take a minute, just bin it!
Highlights of the week included the first annual Campus Sustainability Celebration on October 26, 2017 at the Alice Campbell Alumni Center ballroom and a recycling contest for students, staff, and faculty to compete for prizes by recycling the most items. The "BIN IT" campaign website offered specifics on campus recycling procedure, and educational resources and cheat sheets for easier recycling on campus and at home. The campaign also featured videos of several familiar campus faces recycling. Check out the iSEE YouTube channel to watch them >>>
Heartland Environmental & Resource Economics Workshop (Fall)
iSEE is a co-sponsor of this annual conference along with the Department of Agricultural and Consumer Economics, and the College of ACES Office of Research. The eighth annual HERE conference was scheduled for Sept. 30-31, 2017, at the Alice Campbell Alumni Center. More information on the conference website.
Illinois Water Day (April)
Illinois Water Day is part of the UN World Water Day, a global recognition of the importance of safe, clean and abundant water resources across the world.
Organized annually in April (starting in 2014) by the International Water Resources Association (IWRA) Student Chapter at the University of Illinois at Urbana-Champaign, it aims to:
Improve the collective understanding of water resources aspects
Provide a space to discuss, reflect and raise awareness about water issues
Promote the exchange of knowledge and experiences across different society actors of the Urbana-Champaign community: students, faculty, researchers, organizations; and
Promote students' research and foster networking.
For more information about Water Day 2017 (April 7, 2017) and previous years, visit the event website >>>
The 2017 event was co-sponsored by iSEE, the Ven Te Chow Hydrosystems Laboratory, the Department of Civil and Environmental Engineering (CEE), the University YMCA, and the Illinois Water Environment Association (IWEA).
ICARUS Global Meeting (Biannually May)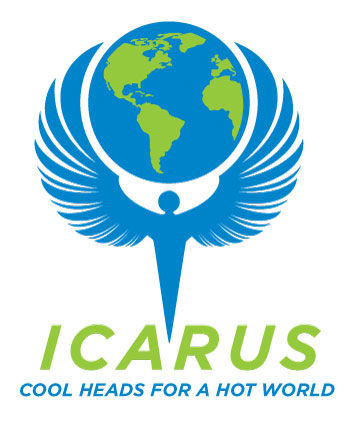 The Initiative on Climate Adaptation Research and Understanding through the Social Sciences (ICARUS) hosted its fourth biannual global meeting on May 7-9, 2015, at the Beckman Institute for Advanced Science and Technology, and iSEE is a co-sponsor along with several other academic units on the University of Illinois Urbana-Champaign campus and other campuses. The title of ICARUS IV: "Causes of Vulnerability and Livelihoods of the Poor." Read more on the ICARUS website.
Gordon Research Conference on Drinking Water Disinfection By-Products (Biannually August)
The Gordon Research Conference (GRC) has become a major event within the water research community. The next one, "Disinfection 2100: Linking Engineering, Chemistry, Toxicology and Epidemiology to Reduce Exposure to Toxicity Drivers While Curtailing Pathogens," is tentatively scheduled for July 30-Aug. 4, 2017, at Mount Holyoke College in South Hadley, Mass.

The 2015 GRC, chaired by the University of Illinois' Michael Plewa, Professor Emeritus of Crop Sciences and Water CAMPWS investigator, was titled "Charting the Horizons of Interdisciplinary Research in Water Disinfection, Byproducts, Water Reuse, and Public Health." The event was Aug. 9-14, 2015, at Mount Holyoke. Here's how organizers described the conference and topics discussed:
"The 2015 Gordon Research Conference on Drinking Water Disinfection By-Products (DBPs) will present cutting-edge research on the purification of water and the generation of disinfection by-products. With the era of pristine source waters ending, vitally important issues confront scientists, engineers, water utilities, industry groups and public health professionals in the production and delivery of high quality potable water. Increasing demands on scarce water sources, drought, water pollution and an aging water delivery infrastructure are preeminent challenges for society. The Conference will feature a wide range of topics including DBP formation, occurrence, toxicity and its molecular mechanisms, engineering solutions, health effects and regulation. Keeping with the spirit of the GRC, this high-impact Conference will assemble scientists at the forefront of their field and will provide a venue for graduate students, postdoctoral fellows and early career scientists to network, to learn and to plan future work together."
iSEE co-sponsored the 2015 event; visit the conference website for future and past information.
Community Conversation on Energy Conservation (October)
The Institute for Sustainability, Energy, and Environment (iSEE) hosted a Community Conversation on Energy Conservation on the afternoon of Oct. 20, 2015, at the Heritage Room of the ACES Library. The purpose of this event, organized by iSEE Associate Director Madhu Khanna, was to discuss the incentives and opportunities for energy conservation and the barriers that constrain participation by local businesses in energy efficiency projects.
Participants — which included local business leaders along with faculty and campus sustainability staff — were asked to share their views on the hurdles to increasing the energy efficiency of their businesses — and to discuss ways in which iSEE and the University of Illinois at Urbana-Champaign can help promote energy conservation in our local community.