The Institute for Sustainability, Energy, and Environment at Illinois (iSEE) shepherds interdisciplinary research projects into major themes in sustainability, energy and environment to ensure that future generations will have continued resources and a healthy Earth on which to live.
The Institute also offers leadership to campus units to assist in implementing the campus' strategic plan for sustainability.
We work with colleges and campus units to develop and promote opportunities for faculty and students to engage in efforts that address the critical environmental, societal and economic issues of sustainability now and into the future.
To accomplish our goals, we will rely on help from major corporate and charitable partners and from private citizens.
Alvin H. Baum Family Fund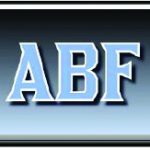 iSEE is being supported by the Alvin H. Baum Family Fund through a generous gift of $2 million. Before the University of Illinois Board of Trustees and the Illinois Board of Higher Education approved establishment of the Institute on Dec. 16, 2013, the Baum Fund previously supported its predecessors: the Center for a Sustainable Environment and the Environmental Change Institute.
The Baum Fund, under the administrative leadership of Joel Friedman, is also supporting iSEE Critical Conversations in 2018 and 2019 with gift contributions.
Mission:
The Alvin H. Baum Family Fund is committed to bettering the lives of those who live and work predominantly in the Chicagoland area. Priorities established for the Foundation's giving are health, human services, education, housing, environmental issues and the arts.
Read more about the Baum Family Fund >>>
Levenick iSEE Fellows Program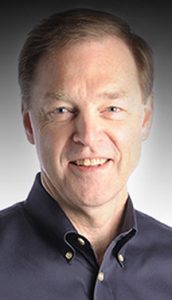 The Levenick iSEE Fellows Program expands the Institute's base of research and scholarship by supporting resident Scholars, Research Fellows, and Teaching Fellows. These academics will lead short-term research and educational projects to advance iSEE's missions of actionable research and campus sustainability.
This program is made possible by a generous endowment from Stuart L. and Nancy J. Levenick of Peoria. Mr. Levenick, who retired as Group President of Customer & Dealer Support at Caterpillar Inc., gave $500,000 to the University of Illinois Foundation in late 2014 for the creation of the Levenick iSEE Fellows Program Fund. That fund was matched by Caterpillar, and the matching will go toward building a new iSEE Collaboratory space for teaching, research, communications, and collaboration.
Visit the Levenick iSEE Fellows Program page to meet our resident Fellows and learn more about their projects >>>
Read the full news release about the Levenicks' gift >>>
… And You!
Help Support the Institute for Sustainability, Energy, and Environment.
To carry out interdisciplinary research into sustainability, energy, and environment, we need your help. Visit the University of Illinois Foundation's secure Online Giving site.