Campus Sustainability Week 2016 starts Oct. 24, and iSEE has teamed up with Facilities & Services to promote recycling on campus!
By 2020, the Urbana-Champaign campus wants to divert at least 45% of its municipal solid waste from landfills. Do your part by recycling your cans, bottles, papers, and cardboard boxes. No matter where you are on campus, you're never too far from a bin. It won't take a minute, just BIN IT!
Recycle & Win!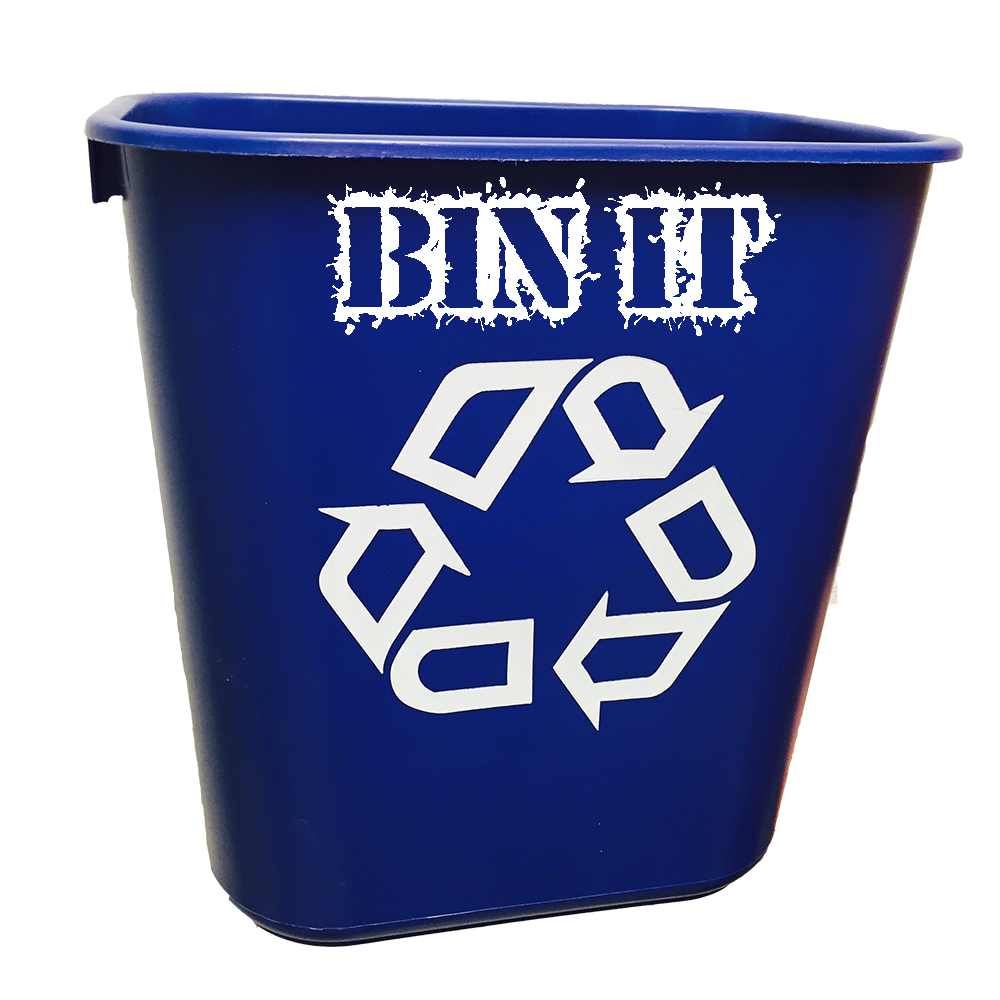 The Urbana-Champaign campus prides itself on its recycling efforts all around campus. You're never too far from a bin! BIN IT with iSEE during our Campus Recycling Competition on Wednesday, Oct. 26, and get entered to win some great prizes!
Here's how it works:
Bring your recyclables between 10 a.m. and 3 p.m. to Anniversary Plaza (the brick patio) in on the Quad side of the Illini Union.
Count 'em up! For every five recyclable items you have, you'll get one entry to win prizes.
Put your ticket down for a sweet solar-powered speaker, a gift card to your favorite restaurant, or other cool prizes.
Winners will be announced at 4:30 p.m. during the Campus Sustainability Celebration.
See our BIN IT website for a full list of accepted items at http://go.illinois.edu/Re-Contest >>>
Open House: Campus Sustainability Celebration
We're recognizing and celebrating the great things Illinois staff, students, and faculty are doing to make campus the greenest it can be. Stop by the Alice Campbell Alumni Center Ballroom from 4 to 6 p.m. Wednesday, Oct. 26, for door prize drawings, vegetarian snacks, CAKE(!), info tables with campus sustainability groups, updates from iSEE's Sustainability Working Advisory Teams (SWATeams) on campus climate goals, an eco-themed photo booth, and an awards ceremony featuring iSEE's Recycling Competition winners and Certified Green Office participants.
The ceremony will culminate with Facilities & Services honoring its Energy Conservation Incentive Program (ECIP) award winners.
BIN-IT-to-Win-It Games All Week Long
Every day of Campus Sustainability Week, we'll be outside playing fun, recycling-themed games to raise awareness of campus recycling. Stop by at one of our three rotating locations for "bin-to-win" recycling-themed temporary tattoos.
All games take place noon to 2 p.m.
Monday — South Quad (on Gregory Drive): "Recycling Kerplunk"
Tuesday — Engineering Hall Patio (north side of building): "Bags: Speed Sort"
Wednesday — Union Main Quad: "Ring Toss"
Thursday — Engineering Hall Patio: "Ring Toss"
Friday — Union Main Quad: "Recycling Kerplunk"
BIN IT Website
Want to learn more about what can be recycled on campus? How campus recycling works, from use to reuse? What you can do to make sure your recycling reaches the proper place (hint: put it in the proper receptacle)? Facts, myths, helpful links and other resources on recycling?
You can get all this information — plus be counted in by making a pledge to BIN IT — on the new recycling website!
Visit https://publish.illinois.edu/bin-it-recycling/ today! >>>