Multi-Paddock Grazing project
Project Overview


The Multi-Paddock Grazing Project fits into the iSEE research themes of Water and Land Stewardship and Secure and Sustainable Agriculture.
In Lead Investigator Nuria Gomez-Casanovas' words:
"Agricultural systems must adapt to increasing demands for food, while facing increasing threats, particularly related with the loss of ecosystem services. To meet this challenge, future food production needs new agricultural management strategies that increase ecosystem services while enhancing food production.
"We will investigate how emerging adaptive multi-paddock grazing management (AMP) that has the potential to increase soil carbon sequestration compared to the 'business as usual' continuous grazing (CG) affects the delivery of regulating services — greenhouse gas (GHG) regulation and water use efficiency (WUE) — from grazed pastures used for livestock production.
"The outcomes of the proposed research will reduce the uncertainty surrounding GHG emissions and WUE of grazed pastures using current and emerging management techniques. The proposed research will fill major knowledge gaps in how AMP grazing affects ecosystem productivity, net ecosystem GHG exchange (CO2, CH4 and N2O), and WUE of pastures."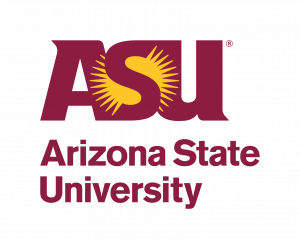 The Institute for Sustainability, Energy, and Environment (iSEE) was instrumental in helping a University of Illinois team land iSEE Visiting Research Scientist Nuria Gomez-Casanovas, Baum Family Director Evan H. DeLucia, and Postdoctoral Research Associate Elena Blanc Betes $1,045,560 from the Arizona State University Foundation for a study titled "Can Adaptive Multi-Paddock Grazing Management Increase the Net Greenhouse Gas Sink Strength and Water Use Efficiency of Grazed Pastures?"
The team will be part of a collaborative effort to study if a new grazing practice can help sequester carbon in soils, thus helping to regulate greenhouse gas emissions — and increase water use efficiency on farmlands. The ASU Foundation received matching $1.25 million grants from the Foundation for Food and Agriculture Research (FFAR) and McDonald's Corp. for this study.
Principal Investigator (PI) and co-PIs
Nuria Gomez-Casanovas (PI), iSEE Visiting Researcher, University of Illinois at Urbana-Champaign
Lab page >>>
Evan H. DeLucia (Co-PI), Arends Professor of Plant Biology and iSEE Baum Family Director, University of Illinois at Urbana-Champaign
School of Integrative Biology profile page >>>
Lab page >>>
Maria Elena Blanc Betes (Co-PI), iSEE Postdoctoral Research Associate, University of Illinois at Urbana-Champaign
Lab page >>>
Illinois Operating Team (Postdocs, Technicians, Students)
Aidan McMahon, Field and Lab Technician
Researchers on the original ASU Project
Granting Partners
The Foundation for Food and Agriculture Research (FFAR) awarded $1.25 million to the ASU Foundation
McDonald's Corp. matched FFAR, Shell, and ExxonMobil Foundations' $1.25 million — part of its $4.5M commitment to grazing research
Publications & Presentations