Next-Gen Feedstocks project
Project Overview


The Next-Gen Feedstocks Project fits into the iSEE research themes of Energy Transitions and Secure and Sustainable Agriculture.
In Lead Investigator D.K. Lee's words:
"To provide sustainable sources of energy for an ever-growing world population, we must build a new energy plan on a bioeconomy platform. That means, for starters, that we need to know which energy crops will be the most productive and valuable — and best for the environment.
"We have titled our study 'Next-Generation Feedstocks for the Emerging Bioeconomy.' Thanks to a generous $5 million grant from the U.S. Department of Energy, our team will study new crops that could contribute to the production of affordable, sustainable sources for market-ready fuels and other valuable products.
"Our team will assess field-scale yield of advanced switchgrass varieties such as 'Independence' (developed by Lee) for pre-commercialization. We also will examine other warm-season perennial grasses such as switchgrass blends, big bluestem, prairie cordgrass, and Miscanthus.
"Members of our team have worked together on past projects, and we will build on our successful history. We will use data from geographically distributed field trials, combined with ecosystem, logistical, and techno-economic analyses, to learn what new varieties of energy crops will best be suited to produce the best fuels and most valuable products."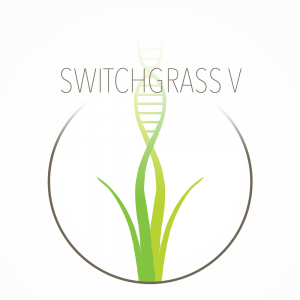 On July 22-25, 2019, the Next-Gen Feedstocks team and PI D.K. Lee hosted the Switchgrass V International Conference, titled "Dedicated Energy Crops and Native Grasses for the Emerging Bioeconomy."
Sponsored by the U of I Department of Crop Sciences, iSEE, the Center for Advanced Bioenergy and Bioproducts Innovation (CABBI), Green Lands Blue Waters, Ernst Conservation Seeds, and the Sun Grant Initiative's North Central Regional Center, the conference at the Holiday Inn was a discussion about switchgrass and other dedicated energy crops grown for forage, conservation, and bioenergy production.
More than 100 scientists attended the conference.
The Institute for Sustainability, Energy, and Environment (iSEE) was instrumental in helping the team land the $5 million U.S. Department of Energy grant.
iSEE, which helped put forth the successful proposal, is an administrative partner along with the Carl R. Woese Institute for Genomic Biology (IGB) in the new Center for Advanced Bioenergy and Bioproducts Innovation (CABBI), a DOE Bioenergy Research Center that is studying energy crop trait improvement; automated conversion of biomass into useful, valuable chemicals; and studies on the economic and environmental sustainability of CABBI crops and processes.
"By including CABBI, the national labs, and industry members, along with other partners' large Midwest energy crop research sites, we can loop our real-world data into today's bioeconomy industry," said PI D.K. Lee, a Professor of Crop Sciences. "This will help us find the right varieties of grasses — and speed adoption of practices that increase the growth of this new energy supply while reducing cost.
"I'm grateful to (iSEE and CABBI Director) Evan H. DeLucia and the iSEE team for helping us put together a successful proposal."
Principal Investigator (PI) and co-PIs
Operating Team (Postdocs, Technicians, Students)
Ching-Hsien Lin, Postdoctoral Researcher, University of Illinois at Urbana-Champaign
Nictor Namoi, Ph.D. Candidate in Crop Sciences, University of Illinois at Urbana-Champaign
Industry Partners
POET-DSM Advanced Biofuels LLC
Enginuity Worldwide LLC
The Climate Corp.
Publications & Presentations