Climate Solutions
From changes in precipitation and storm activity to increases in ocean temperatures and sea levels, the indicators of climate change are all around us — with dramatic impacts on human health, our ecosystems, and society.
While the effects are serious in the U.S., the impacts pose even greater risks for agriculture, food and water supplies in developing nations — projected to experience the largest percentage of the world's growth from now until 2100. These threats could quickly erase recent gains in the fight against poverty, hunger and disease.
That's why iSEE is taking a comprehensive approach with research and programs to address various aspects of climate solutions:
Risk
Mitigation and adaptation
Human health
Social vulnerability, conflict and democracy
Ecological integrity
Crops in silico: Computer Modeling — from Molecule to Ecosystem
_______
Awarded $350,000 in July 2015.
Led by Crop Sciences and Plant Biology Professor Stephen Long and Plant Biology Assistant Professor Amy Marshall-Colón, the team will research how to accurately predict and model plant response to climate change — from the molecular to the ecosystem level.
Former iSEE-funded Project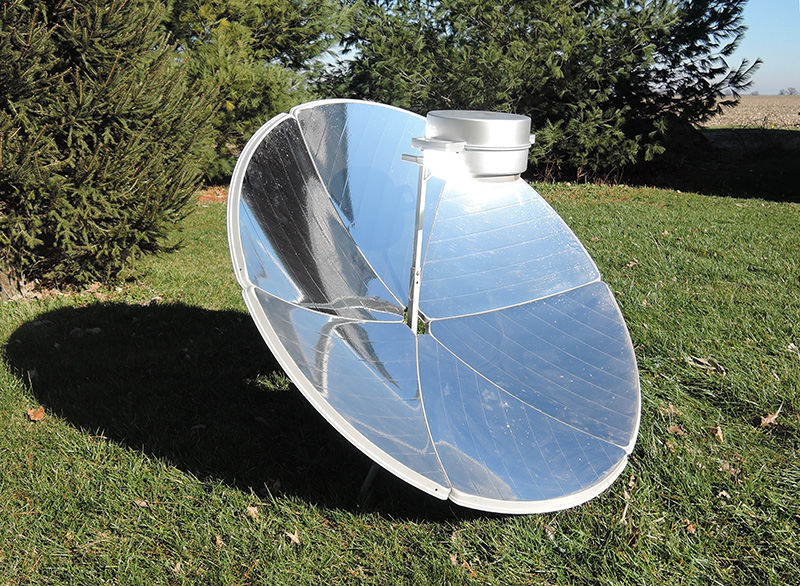 Cooking with the Sun: Stored Solar Stove
_______
Awarded $140,00 in June 2014.
Led by Agricultural and Biological Engineering Emeritus Professor Bruce Elliott-Litchfield, researchers developed and field-tested prototype cooking systems that use stored solar energy.
Global Climate Change at Illinois
Illinois is home to many experts who research the myriad of issues surrounding global climate change. Explore Illinois' area of expertise; labs, facilities, and centers; and find individual experts at the Global Climate Change at Illinois website.