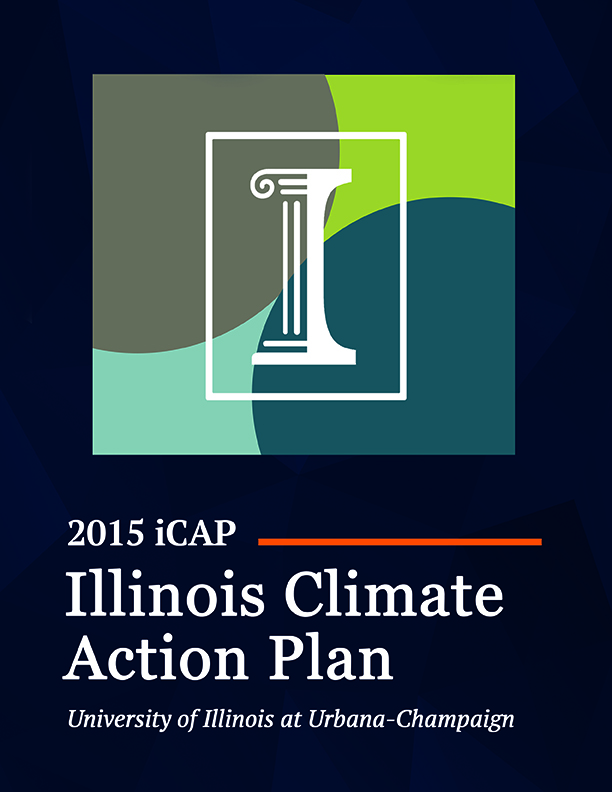 MAY 8, 2015 — The public comment period for the updated 2015 Illinois Climate Action Plan (iCAP) was open May 8-17. Students, faculty, staff and community members were able to view or download a pdf of the working plan by clicking here.
Those wishing to leave comments, questions or overall feedback were asked to visit and fill out the web form.
All comments received from the public by the May 17 deadline were to be read and evaluated by the draft's authors. All types of feedback, ranging from specific comments on details to general comments about the overall approach, were valuable to the iCAP writing team.
"We consider it to be important to gather comments from as many people as possible, to ensure that the 2015 iCAP is the best that it can be," said team leader Ben McCall, Associate Director for Campus Sustainability at the Institute for Sustainability, Energy, and Environment (iSEE). "This public comment period gives campus community members an opportunity to weigh in on the proposed goals for our campus, and to point out any problems they see in the document."
Respondents wishing to engage further in campus sustainability were asked to provide their names and contact information, but that was not required.
About the Illinois Climate Action Plan
In 2008, the University of Illinois at Urbana-Champaign signed the American College & University Presidents' Climate Commitment. This action committed the campus to carbon neutrality (emitting no carbon dioxide into the atmosphere) by the year 2050. The iCAP describes the steps the University must take to fulfill its commitment. The 2010 version of the plan contained incremental benchmark goals in 10 categories of campus functioning: education, energy, water, land and space, transportation, research, procurement and waste, outreach, reporting progress, and financing.
Beginning in fall 2014, iSEE's six Sustainability Working Advisory Teams (SWATeams) — made up of two faculty, two staff, and two students each — began reviewing the goals of the 2010 iCAP and putting together progress reports and recommendations for the future. Their input was combined with the comments from dozens of specialty faculty and staff to create the working draft of the new 2015 iCAP.
In its first five years with a Climate Action Plan, the campus has reduced its overall carbon footprint by 12.1%. Comments made on the 2015 draft were expected to help shape the next steps as Illinois pushes toward 100% reduction.