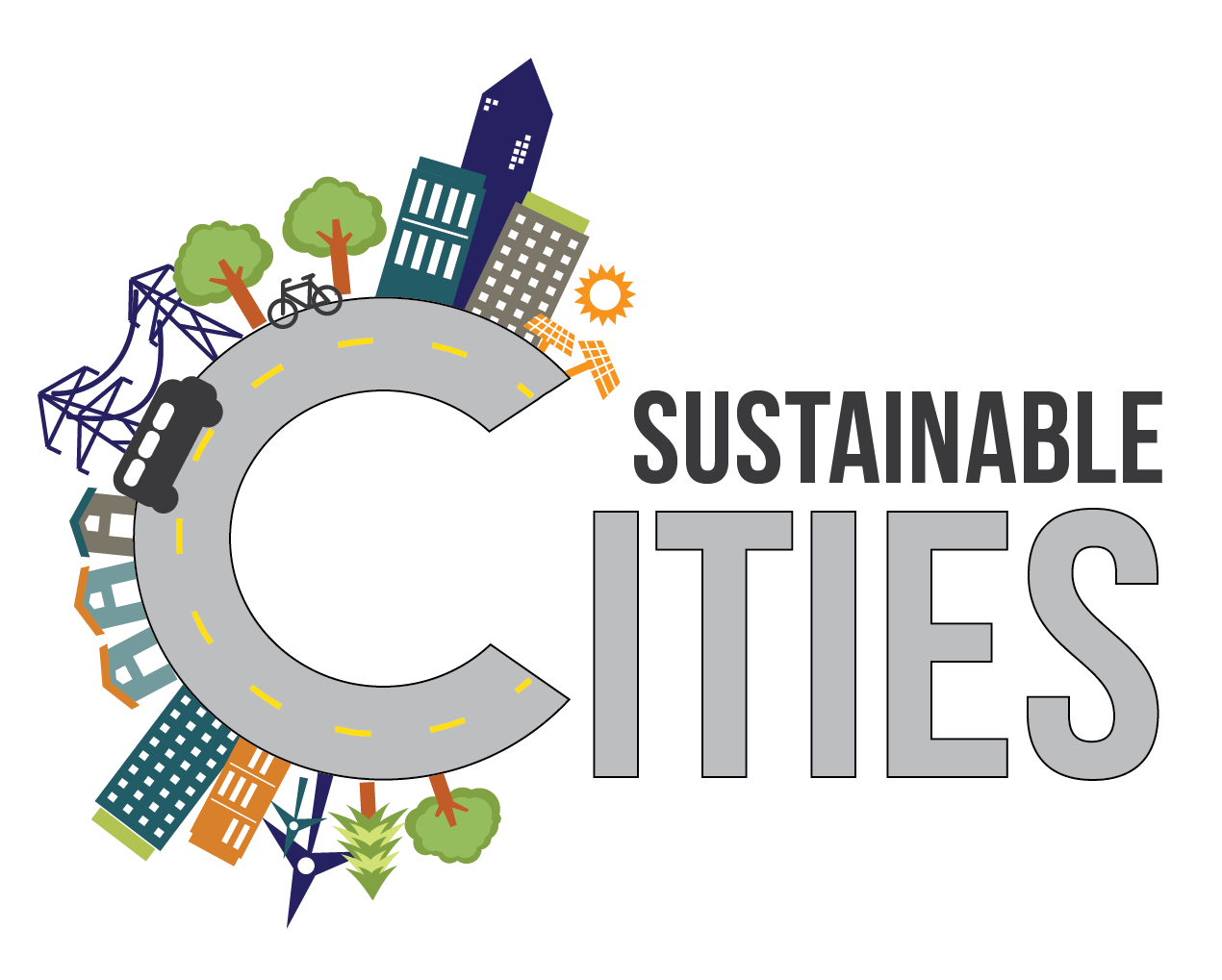 iSEE Congress 2018
Oct. 3-5, 2018
Illini Union Rooms A/B/C
University of Illinois at Urbana-Champaign
#iSEECongress2018
About the Congress
The purpose of iSEE Congress 2018 was to foster critical thinking on the strategies for meeting our growing urban transportation, housing, and food needs sustainably and for making our cities more resilient to climate change.
Cities are the centers of economic activity but also large consumers of energy and water and sources of solid waste, air pollution, and greenhouse gas emissions across the world. They are hotbeds for poor air quality, congestion, and densified housing, and they are vulnerable to extreme damages to life and infrastructure due to severe weather events. Cities with more green space, permeable surfaces, and disaster-resilient infrastructure emit fewer emissions, thereby benefiting human health and well-being and increasing resilience against extreme weather events. Urban consumption patterns are being transformed with the emergence of ride sharing, e-commerce, smart phone enabled connectivity and demand for green infrastructure.
More than 400 faculty, students, and others from across campus — and beyond — registered for iSEE Congress 2018. Previous Congresses on other grand challenges facing society have been attended by more than 300 people.
iSEE Congress 2018 was supported by generous funding from the Office of the Vice Chancellor for Research and the Center for Global Studies. The organizing committee included iSEE Associate Directors Madhu Khanna, Ximing Cai, and Gillen D'Arcy Wood, and Illinois faculty members Imad Al-Qadi, Tami Bond, Arnab Chakraborty, Peter Christensen, Julie Cidell, Don Fullerton, Yanfeng Ouyang, Jeffery Roesler, Bev Wilson, and Donald Wuebbles.
Session Moderators
Listed chronologically:
Opening Keynote, 5:15-6:30 p.m. Wednesday, Oct. 3
Session I: "Pathways to Sustainable Transportation," 8:30-10 a.m. Thursday, Oct. 4
Session II: "Urban Metabolism: Managing Energy and Material Flows," 10:15 a.m.-noon Thursday, Oct. 4
Lunchtime Keynote, noon-1:30 p.m. Thursday, Oct. 4
Session III: "Infrastructure for Sustainable Cities," 1:45-3:30 p.m. Thursday, Oct. 4
Session IV: "Urban Agriculture: Potential for Increasing Food Security," 3:45-5:15 p.m. Thursday, Oct. 4
Panel Conversation on Urban Resilience, 5:45-6:30 p.m. Thursday, Oct. 4
Session V: "Urbanization and the Environment: A Two-way Street," 8:30-10 a.m. Friday, Oct. 5
Session VI: "Building Smart and Sustainable Communities," 10:15 a.m.-12:15 p.m. Friday, Oct. 5
Lunchtime Keynote, 12:15-1:30 p.m. Friday, Oct. 5
Poster Presenters
Students, postdocs, and other researchers were invited to present posters during the evening receptions on Oct. 3-4.
SOME OF THE HIGHLIGHTED PRESENTERS
Christopher Chini, Ph.D. Candidate, Civil and Environmental Engineering: "U.S. Urban Water and its Embedded Energy" — Data on urban water resources are scarce, despite a majority of the U.S. population residing in urban environments. Further, information on the energy required to facilitate the treatment, distribution, and collection of urban water is even more limited. In this study, we provide and analyze a unique primary database consisting of drinking water and wastewater utility flows and energy that comprise anthropogenic fluxes of water through the urban environment to assess the state of the U.S. urban energy-water nexus at over 160 utilities. The average daily per person water flux is estimated at 560 liters of drinking water and 500 liters of wastewater, requiring 340 kWh/1000 m3 and 430 kWh/1000 m3 of energy, respectively, to treat these resources. The water and embedded energy loss associated with non-revenue water (estimated at 15.7%) accounts for 9.1 km3 of water and 3,100 GWh — enough electricity to power 300,000 U.S. households annually. Finally, the water flux and embedded energy fluctuated monthly in many cities. As the nation's water resources become increasingly scarce and unpredictable, it is essential to continuously evaluate and update the state of the U.S. urban energy-water nexus.
Emily Langtiw, Undergraduate, Advertising: "Eco Fashion Week Chicago" — The city of Chicago is a hub for creativity, public gatherings, and sustainable solutions. From Lollapalooza to the Taste of Chicago, the Windy City is known for bringing people from around the world together to unite in food, music, and culture. With the city climbing the ranks of the top 100 major fashion cities around the world, as well as sustainable fashion becoming more apparent with our ever-growing need to address the climate change crisis, what better place to host an environmentally friendly fashion show than Chicago? Eco Fashion Week Chicago is the event platform that supports emerging fashion designers and ethical fashion influencers who are making waves in the environmental movement. This social startup is a big effort to invest in the green economy, put forth new sustainable design techniques, and demonstrate sustainable business solutions that will disrupt fashion labels around the nation.
Sushobhan Sen, Ph.D. Candidate, Civil and Environmental Engineering: "Pavement Characterization for Urban Heat Island Mitigation" — The Urban Heat Island (UHI) effect is a phenomenon in which cities are warmer than adjoining rural areas, and it has been observed all over the world. Pavements contribute to UHI by absorbing and storing more heat than natural surfaces. Pavements in dense urban areas can create an even stronger heat island due to restricted wind flow. Thermal and optical characterization of pavements were investigated to predict pavement surface temperatures, and then used in Computational Fluid Dynamics (CFD) modeling to evaluate UHI for different wind directions. Pavements with high albedo and thermal diffusivity show the highest potential to mitigate UHI, with pavements placed near open, windy spaces showing enhanced mitigation.
In addition to the posters above, Urbana Middle School (UMS) is bringing posters on five different challenges its sixth- through eighth-grade students have explored as part of the Future City competition. Each year, the students use an engineering design process to imagine, research, and design a city of the future that addresses a real-world challenge. UMS students will present a model city from its 2017-18 challenge.