We All #NeedSomeRecyclingLove This Valentine's Day
Is there a recycling bin alongside YOUR trash can? This Valentine's Day, every trash can deserves to find love. 
This trash can is missing its soul mate! Looks like it will go another day without the love of a recycling bin. #ForeverAlone #NeedSomeRecyclingLove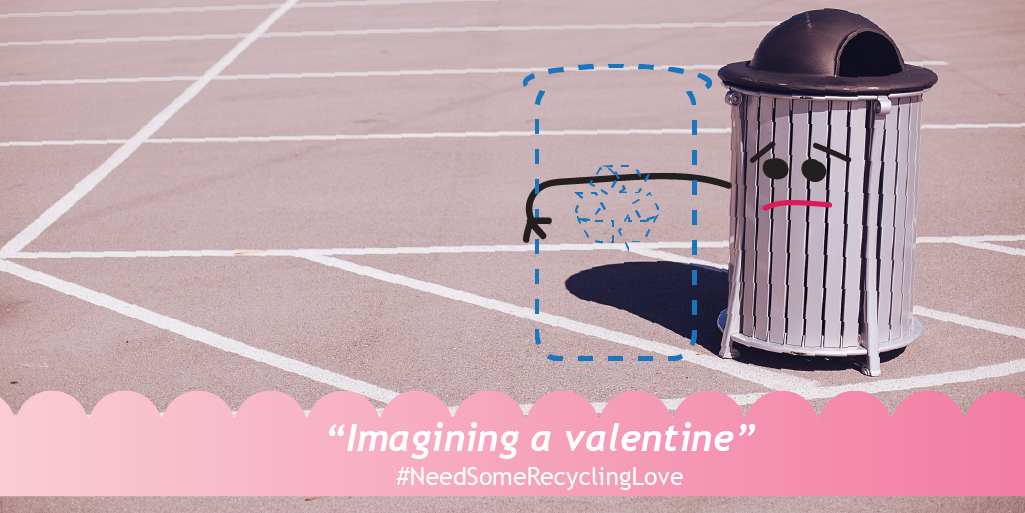 Ice cream solves *almost* everything … but not the void left by missing recycling bins.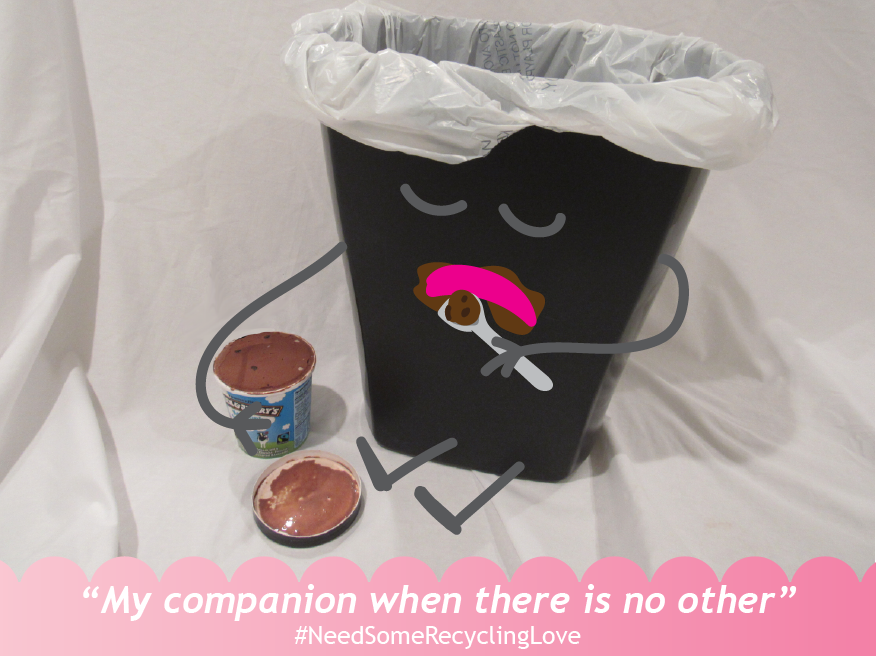 Happy Valentine's Day! There's no "we" in "chocolate," but this trash can wishes there was.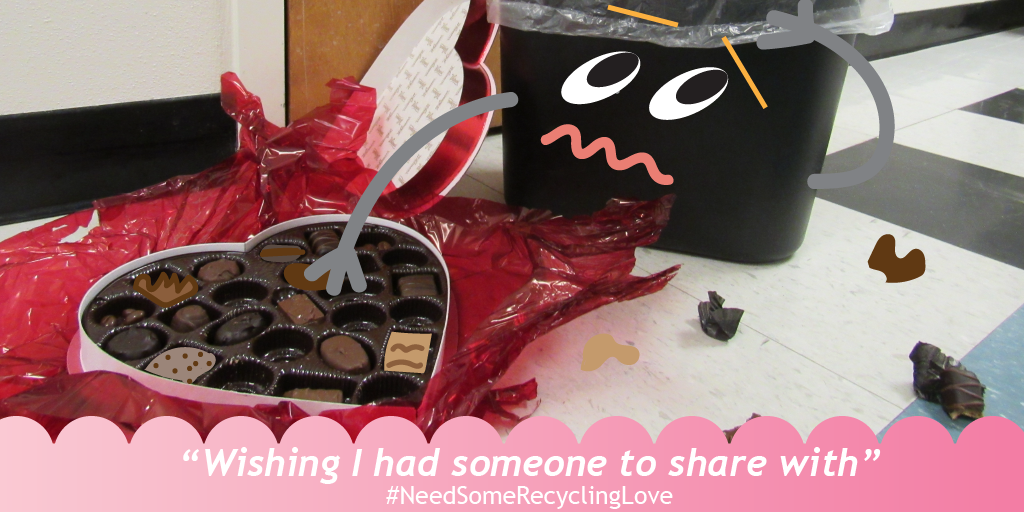 Don't you just LOVE being surrounded by couples on Valentine's Day?! This trash can is without a recycling bin and is feeling especially lonely today.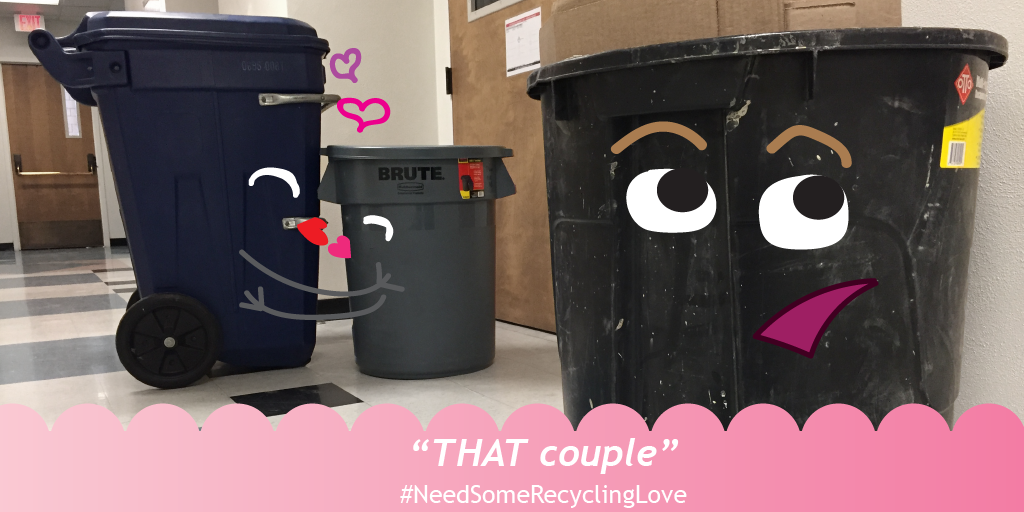 "I'm not crying, you're crying!" This trash can is wishing it had a recycling bin to Netflix and chill with this Valentine's Day.
You CAN have fun all by yourself …
Hobbies include overflowing and sitting in hallways. Hit me up if you want to be taken out!

This trash can has developed a bit of a crush! Putting yourself out there is hard, but it's worth it to have a recycling bin by your side!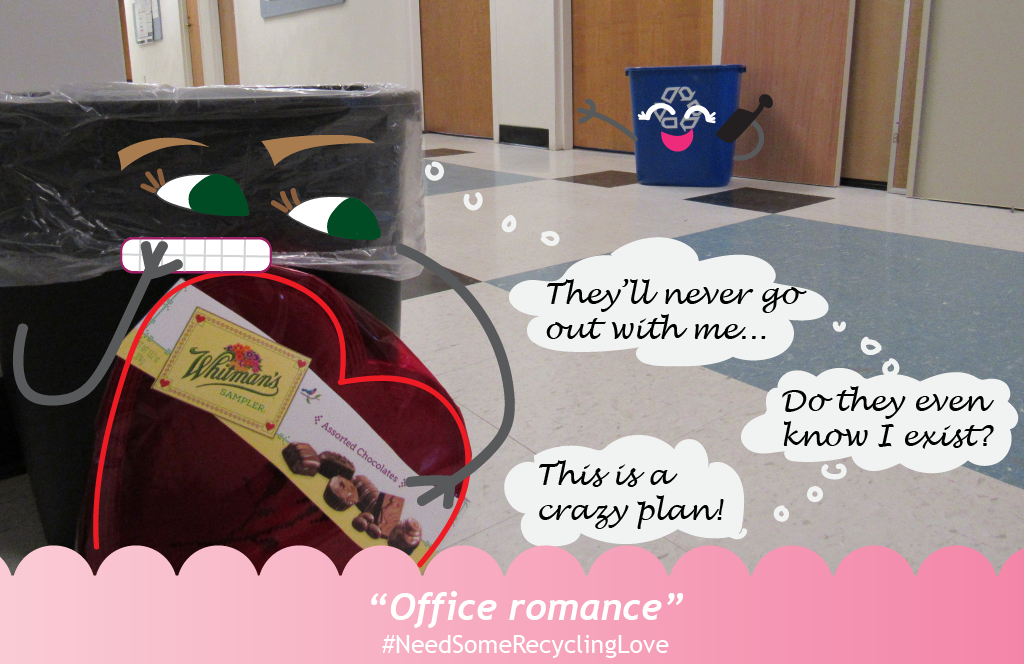 Love is in the air! This trash can and recycling bin make a perfect couple. Does YOUR trash can have a special someone? Start your recycling love story today! #NeedSomeRecyclingLove