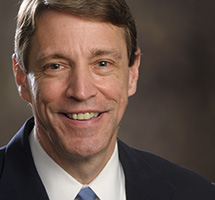 Meet Tim Stark, a Professor of Civil Engineering and a member of the Purchasing, Waste, and Recycling SWATeam.
Before coming to the University of Illinois in 1991, Stark was an Assistant Professor in the Department of Civil, Construction, and Environmental Engineering at San Diego State University. He now conducts research on — and teaches the static and seismic stability of — natural and manmade slopes and earth structures.
As a member of the PWR SWATeam, Stark hopes to provide more suggestions for improving the purchasing, recycling, and waste disposal options for our campus.
"It is important to keep improving our processes," Stark said.