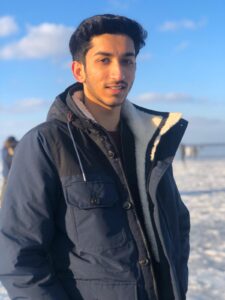 Ritvik Desai is an undergraduate student in his final year majoring in Industrial Design. He works with the iSEE Energy SWATeam. 
Desai joined the team after learning about the opportunity through his advisor. He is incredibly passionate about renewable energy and is working on a startup focused in the industry. He hopes to develop smart solutions for the future of energy. 
His favorite aspect of working with iCAP teams is that it allows him to enhance his skills and knowledge about the clean energy industry. He is very excited to be working with the energy team and aims to deliver his best "at all times to help the university achieve its energy goals."
In his free time, Desai likes to play golf and watch Formula 1 racing. He also loves cars and can often be found watching car review videos. 
Return to the Energy SWATeam Page >>>
—  Article by iSEE Communications Intern Kratika Tandon