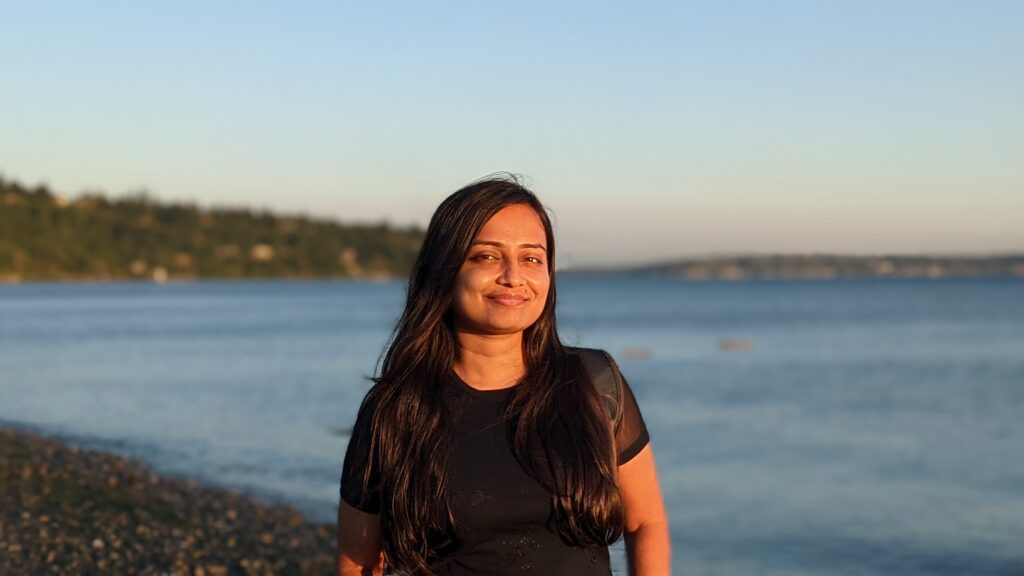 Pranjali Shah is a graduate student pursuing her Master's degree in Urban Planning. She is also a current member of the Transportation SWATeam. 
After learning about the opportunities presented by iSEE through a colleague, she decided that she wanted to be a part of the team. Shah is familiar with the projects that the Transportation team has done on bicycling and is passionate about public transport and transportation planning.
Her interest comes from her experience — she is an urban planner interested in transportation and loves the hands-on opportunities that allow her to get involved in projects that promote cycling and a greener campus. Shah hopes to apply her learning through iSEE. 
Shah is excited about collaborating with students, staff, professors, and experts. She enjoys working with people with different diverse backgrounds and various perspectives. 
Shah is an avid reader and when she's not spending time completing work for her Master's program or through her SWATeam, you can probably find her immersed in a book somewhere.
Return to the Transportation SWATeam Page >>>
— Article by iSEE Communications Intern Kratika Tandon