After graduating from St. Norbert College with bachelor's degrees in Environmental Science and French and working for the Minnesota Chamber of Commerce, Meredith Moore attended Auburn University for her M.S. degree. There, her research focused on local water policy and drought management.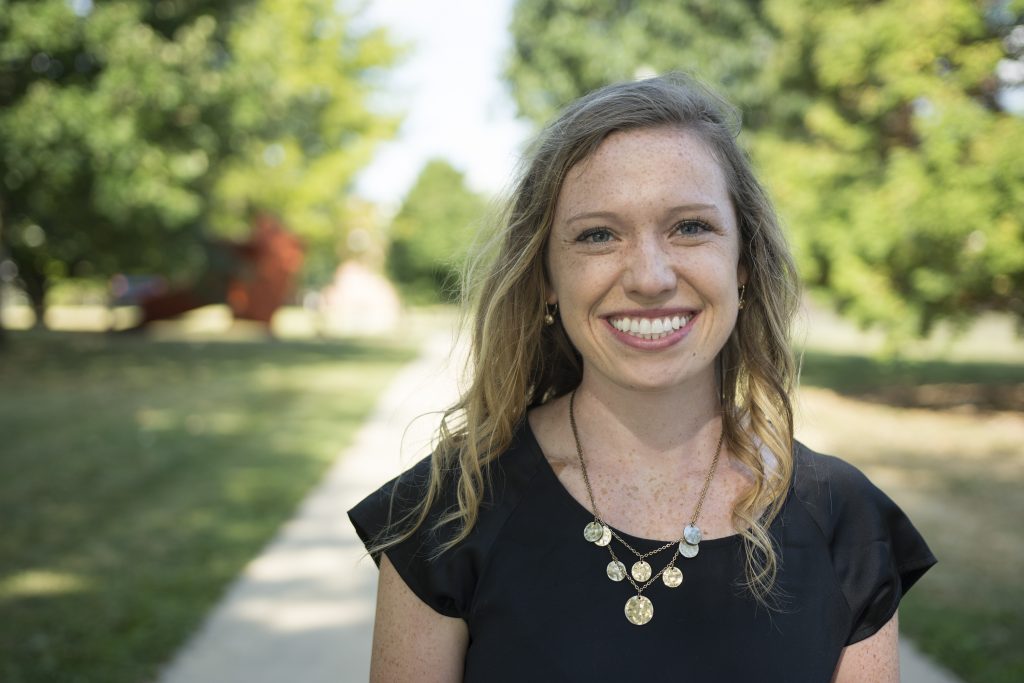 Now at the University of Illinois, Moore is iSEE's Sustainability Programs Coordinator. She will oversee many different projects on campus.
"I will be overseeing and helping to coordinate the Working Advisory Teams, and helping to craft the 2020 Illinois Climate Action Plan (iCAP)," Moore said. "I am also excited to expand the Greener Campus programs and certifications while developing new ways that Illinois can become more sustainable."
Because of her passion for bettering the environment and her ability to work with different demographics, iSEE is the perfect fit for Moore.
"I am thrilled to work with iSEE because I am surrounded by progressive, proactive thinkers who are passionate about being at the forefront of environmental initiatives," Moore said. "I love being on a college campus because of the positive energy and the willingness to do more than the 'norm' to foster a more sustainable future. iSEE combines research with action, which is exactly why I wanted to get involved with this Institute."
Whether the changes are large or small, short-term or long-term, Moore hopes to do what it takes to make people more environmentally conscious.
"Whether it's a few small changes or major improvements, there is always something else that we can do. People don't always know where to start, but it can be as simple as turning down a straw, plastic bag, or disposable water bottle — and helping others to do the same," Moore said.
When not at work, you can find Moore participating in anything outdoors, hanging out by the water, or drinking coffee.
"My favorite pastime is running outdoors and discovering new restaurants and coffee shops," she said. "I love hiking and camping, spending time on or near the water, drinking coffee all day, and trying to learn new languages. I can often be found writing letters to friends and family or at a farmer's market."