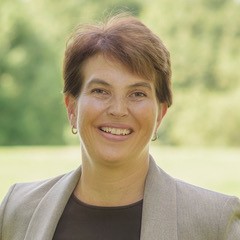 Mayra Ryan is a staff member with Facilities & Services at the University of Illinois, and is a member of the Zero Waste SWATeam.
Ryan has held various positions at the University, including working at the i-Card Programs Office, the Survey Research Laboratory, the Department of English, and the Daily Illini.
Now, as the Zero Waste Coordinator, Ryan spends a lot of her time on communication.
"I work part-time to help coordinate zero-waste programs and activities, with most of my time spent on communications tasks such as creating signage and PowerPoint presentations, answering email inquiries, and keeping the zero-waste information on the iCAP portal up to date," Ryan said.
The communications aspect eventually will turn into actionable plans for the 2020 iCAP.
"We are charged with drafting specific and measurable objectives for the 2020 Illinois Climate Action Plan and submitting formal recommendations about specific actions or studies the campus should take to help meet iCAP objectives," Ryan said.
With the responsibilities as a coordinator and her experience on campus, Ryan hopes to reduce waste on campus and ultimately lower the campus' carbon footprint.
"As a lifelong environmentalist, I value efforts that can achieve multiple environmental goals to preserve the planet and its resources for future generations," she said.
Return to the Zero Waste SWATeam page.