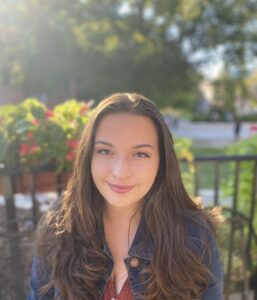 Gina DeLascio is an undergraduate student currently completing her Bachelor of Science in Natural Resources and Environmental Sciences. She is also a member of the Education SWATeam, which works diligently to help the university reach its Illinois Climate Action Plan (iCAP) goals. 
DeLascio was able to get involved with the iCAP teams through a friend who had previously been a part of the experience. She decided to join this specific team because "quality education is a passion of mine." 
She is very excited to help further advance the iCAP goals and to simply get involved. DeLascio hopes to improve campus sustainability and advance quality education overall.
When she's not busy with schoolwork and her iCAP involvement, DeLascio enjoys going for walks, painting, and spending time with friends.
Return to the Education SWATeam Page >>>
— Article by iSEE Communications Intern Kratika Tandon