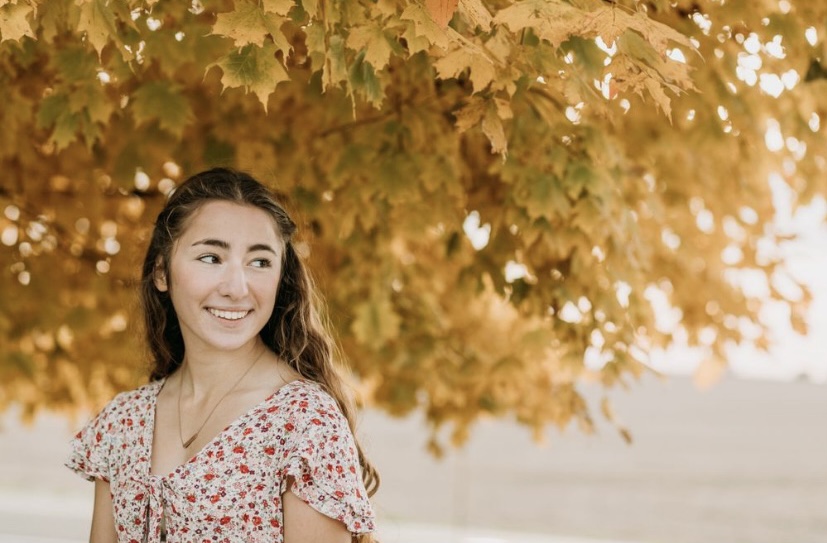 Bella Polizzotto, a freshman studying Animal Sciences on the pre-veterinary track, is among the newest members of the Education iCAP team this year.
Polizzotto's participation with these teams began with the Sustainability Living Learning Communities in the university residence halls. During orientation, she met with Meredith Moore and Morgan White, who spoke about the Illinois Climate Action Plan (iCAP) and what the topical teams' objectives and goals entail. After learning that there were some openings in the team, she decided to go for it.
She wanted to get involved in the Education team specifically, because she believes that sustainability and working to reach these goals relies on the education of others. Something she appreciates about working with the iCAP teams is that all members have very similar goals and can work toward an action plan.
Her favorite aspect is the fact that the teams get to work on tangible changes that can be implemented around campus. Polizzotto hopes to work toward making more major-specific sustainability classes available for students. She also maintains personal goals of working toward creating as little waste as possible and spreading awareness of sustainable methods to others.
In her free time, Polizzotto likes to spend time with her friends and family. She loves animals and is an avid horseback rider.
Return to the Education iCAP team page >>>
— Article by Kratika Tandon, iSEE Communications Intern