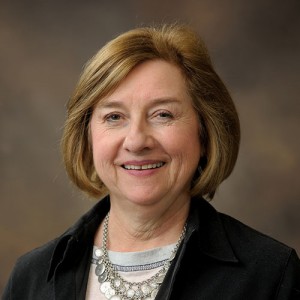 Marian Huhman is an Assistant Professor of Communication at the University of Illinois with a passion for action. Before coming to the University in 2009, she was a Health Scientist at Centers for Disease Control and Prevention (CDC) in Atlanta, where she led the evaluation of the VERB campaign, a social marketing initiative to encourage U.S. pre-teens and young teens to be physically active/
Now, she teaches courses to undergraduate and graduate students in health communication — specifically, social marketing health and behavior change, and interpersonal health communication.
She joined the Energy Conservation and Building Standards SWATeam after attending a 2014 Illinois Climate Action Plan forum at which teams presented progress toward sustainability goals.
"The chair of one of the SWATeams concluded his remarks on a somewhat discouraged note, saying, 'We need someone who understands behavior change!' That was my call to action," she said.
Since then, she has learned that achieving sustainability takes a time and patience. She and her team are finding ways to balance energy conservation and efficiency with the realities of the cost to renovate buildings and build new ones at the highest possible standards. She believes that campuswide consciousness about individual responsibility for energy conservation has a lot of room to improve.
"I love learning about things I had not known much about — retro-commissioning buildings, etc," she said. "Our team has very committed and smart people who work toward consensus on thorny issues."
She also points out that the SWATeam doesn't have to make all the change alone; many members of the campus community are passionate about this type of work.
Above all, Huhman believes that universities have a responsibility to lead in the area of sustainability.
"We are a large segment of society that can and should harness our skills in areas like technology, economics, and communication to bring about changes in behavior that can contribute to solutions to the pressing problem of climate change," she said.