The Institute for Sustainability, Energy and Environment (iSEE) invites proposals to organize a Critical Conversation on a topic that presents a grand societal challenge related to environmental sustainability. Preference will be given to topics of regional significance with international relevance.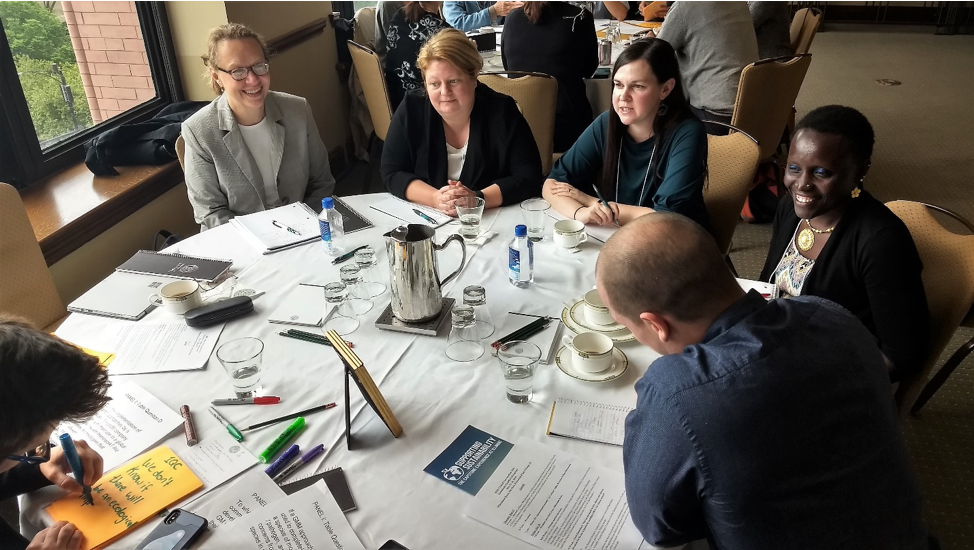 A Critical Conversation is a forum for identifying solutions to wicked problems that are difficult to solve because of many diverse interest groups, multiple and complex dimensions, uncertainty and incomplete knowledge of solutions. It involves a facilitated, constructive, and inclusive discourse, under Chatham House Rule, among individuals that bring widely differing perspectives. A successful Critical Conversation often has the outcome of clarifying a research agenda to find effective solutions that address the problem.  A critical conversation typically brings together leaders from industry, academia, government, and non-governmental or community-based organizations to share their viewpoints on a complex, multi-faceted, coupled human-environment problem and identify potential technical, market and policy pathways for finding a solution.
The proposing team is expected to work closely with the Institute, which will provide organizational support to hold the Critical Conversation. iSEE staff will work with the proposing team to convene planning meetings, invite a keynote speaker, panelists, and participants, and organize the venue and travel. The Institute will also arrange for an external moderator to facilitate the conversation. All direct costs for the event will be borne by iSEE.
iSEE has held four Critical Conversations, the latest this fall addresses climate (in)securities in the Great Lakes region. Details about topics, program agendas, and logistics can be found at sustainability.illinois.edu/outreach/critical-conversations/. Each Critical Conversation is a day and a half, typically hosted in Chicago.
A Critical Conversation is expected to generate two products: 1) a scholarly article outlining the consensus solution or key next steps in pursuing a solution; and 2) an op-ed piece submitted to a prominent national media outlet for public dissemination. Outcomes from the Critical Conversation will also be shared via social media to spark further awareness and dialogue.
Proposal Guidelines:
The proposal should include a topic and a one-page description of its significance and suitability for a critical conversation. Additionally, the team should provide list of potential individuals, organizations, or agencies from outside campus that would be invited. A possible time-period for hosting the Critical Conversation should be identified; the next event is expected to occur in Fall 2023. Proposals may be submitted by an individual faculty member or an interdisciplinary team of faculty at the University of Illinois Urbana-Champaign.
The proposal is due by Nov. 4, 2022, via online submission >>>
All queries should be directed to Luis Rodríguez, iSEE Associate Director for Education and Outreach, at lfr@illinois.edu.