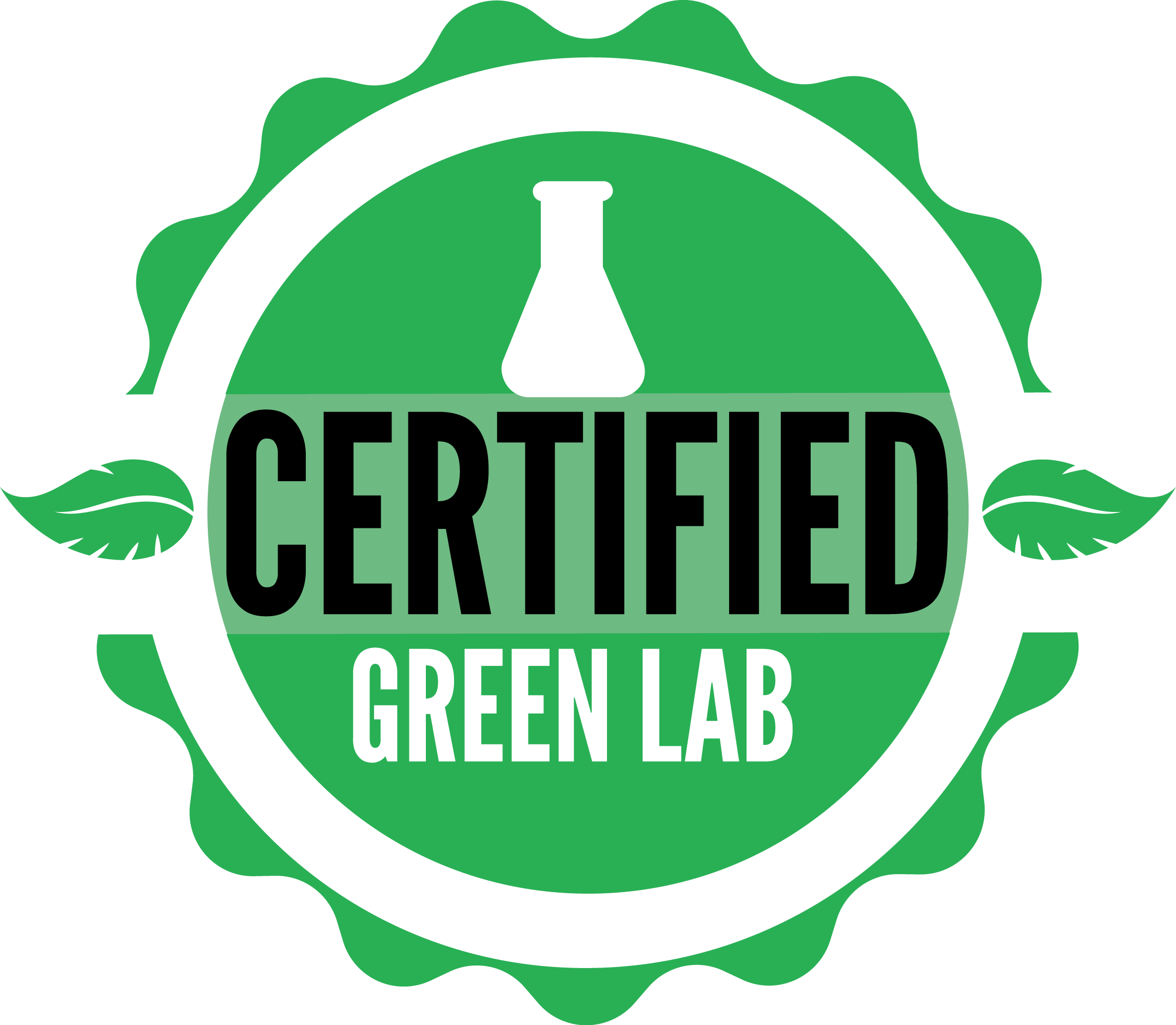 Greener labs. Greener Illinois.
1. Select a Sustainability Ambassador
This person will be the main point of contact between iSEE and your lab, and will take charge of implementation.
2. Enroll
Enroll in the program officially by completing our signup form. This also gives you exclusive access to our CGLP Listserv, where you'll get weekly news and tips on how to implement CGLP actions. Click here to access the form >>>
3. Begin Greening Your Space
Implement all Required Actions and as many of the Elective Actions as you like. Take as much time as you need for this, and remember that iSEE is here to help if you run into challenges. Keep an eye out for weekly newsletters offering tips for how you can make your office more sustainable.
4. Ambassador Survey
Once you're confident that you've achieved as many actions as you'd like to take, reach out to the Green Lab team and we'll help finalize your certification. The Ambassador Survey is used as the final "report" of your actions. Click here to access the ambassador survey >>>
Congratulations! Your lab is now certified for one year. We will send you an official certificate to be displayed at your office's main desk, lounge, or central bulletin board.
Here to Help: Tutorials, Hints  & Tips
Green Lab Newsletters Filled with Helpful Hints!
Thanks to our First Certified Green Lab!
Gold Level
Center for Advanced Bioenergy and Bioproducts Innovation (CABBI) — August 2018
Certified Green Lab Program Credits
You have the power to reduce the environmental impact of the University of Illinois at Urbana-Champaign.
The Certified Green Lab Program offers on-campus laboratories clear actions in a number of categories. Guides to help you implement each of these credits will be released throughout the school year.
Required Actions
The following steps are required in order to receive Green Lab certification.
Use a minimum of 30% recycled paper. Purchasing this through iStores (https://my.fs.illinois.edu/fsportal/portal/) is cheaper than buying 0% recycled paper from a different vendor. You may wish to speak with your purchasing office if you do not purchase your own paper.
Turn off lights when you leave the room (unless they need to remain on), and put signage up prompting people to turn off the lights.
If applicable, abide by the 12 principles of green chemistry (bit.ly/greenchem12). Post them in your lab.
If applicable, close the fume hood sash when you are not actively working in the hood. Post signage on your lab's fume hoods reminding others to do the same.
Resource Conservation Actions
Label equipment that can be turned off daily with stickers and/or plug them all into power strips that can easily turn all equipment off.
If your lab has windows, use daylight rather than turning on lights during the day.
Share equipment and freezers with neighboring labs if possible.
Schedule a meeting with an IT professional and determine the most energy-efficient settings for your computer equipment if you have it in your lab.
Pull down window shades (if you have windows) when AC is on, and pull them up when heat is on.
Review water cooling systems and report any once-through-cooling equipment to F&S.
Efficiency and Equipment Actions
Participate in the International Laboratory Freezer Challenge during its next enrollment period (https://www.freezerchallenge.org/). Many of the credits in the Certified Green Labs Program also fulfill Freezer Challenge criteria.
Keep freezers organized so you don't have to open them for longer than needed. Have a consistent labeling system for items such as name, nature of sample, and expected removal date.
Remove any unnecessary samples from freezer on at most a yearly basis.
Clear ice buildup in your freezer to maximize efficiency and lifespan.
Review and practice maintenance requirements for research equipment.
Waste Reduction Actions
Have labeled recycling bins next to trash bins to reduce recyclables in the trash.
Participate in an existing battery recycling program (1 point) or start a new one for your building (2 points).
Create a pipette tip box recycling program for your lab.
If you print, set default printer settings to two-sided, black-and-white.
If you print, collect and reuse scrap paper for printing. Make sure that your lab members know how to load this paper into the printer.
If you print, collect and recycle printer cartridges. Many office supply stores have drop-off boxes available to the public. If you need advice on how to get this started, iSEE can provide resources for this.
Transportation Actions
Provide departmental bikes for your employees to use (2 points).
Start a lab employee carpool.
Take action to make sure all workers are aware of the closest bus routes to your office and how to use iCard as an MTD bus pass. You can post them on the wall or send an email.
Share information about bus routes and bike parking with people who may be coming to your lab or to meet with you about your research.
If you are going to a research symposium, conference, etc., pledge to take the train, bus, or carpool with other lab members (especially if you would normally take an airplane if out of state).
Engagement and Innovation Actions
Encourage another lab to join the program.
Have a student volunteer or employee help engage your lab in the program.
Form a Green Team to share the responsibilities of the Sustainability Ambassador and encourage creativity.
Come up with your own strategy to make your office more sustainable (multiple points available).