Whether you're a freshman getting your first glimpse of a residence hall or a returning student who decided dorm life is for you, we are here to make your experience more sustainable!
iSEE Communications intern Chloe Rice offers eight ideas that are easy to integrate into your dorm experience — and may be as simple as flicking a switch.
1. Buy biodegradable! (Coffee filters, that is)
I don't know about you, but I don't feel human in the morning until I've had my first coffee. I am a zombie roaming around until I hit the button on my Keurig and coffee is poured out for me. The single-serving coffee maker is definitely a lifesaver for everyone — especially college students — but using these little cups of grounds wastes a lot of plastic. Many companies now offer biodegradable cups as well as reusable cups for single-serve use.
Not everyone has a Keurig. If you have a coffee pot, don't worry! There is an option for you too. Reusable filters — a lifesaver to all, including the environment. 
2. Hydrate and cut waste
I hate to admit it, but I was a freshman who bought the 24-pack of plastic water bottles. They are such a waste — and if you're a wimp like me, they are heavy to carry from the store to your dorm anyway. It wasn't until this past year when I worked at Starbucks that I saw how many students ask for a water with their drink, but don't bring their own bottle. If every student on campus bought a reusable bottle and used it for times like those, do you realize how much plastic we could save? 
Using a water filter goes hand-in-hand. Make room for a filter in your mini fridge, fill up your reusable bottle, and save plastic in the process. Buying a filter and a reusable water bottle is not only cheaper in the long run, but also more environmentally friendly. My favorite place to look is Target — the retailer always has a range of options, practical and cute.
3. Clean up with cloth (not paper)!
Dorms are dirty, and you will inevitably have to clean them a lot. Instead of using wipes or paper towels and immediately throwing them away, buy a cleaning rag. Not only do they last longer when cleaning, you aren't adding waste to the environment. Throw the rag in the laundry and use it again for the next time you clean! 
Cleaning rags are another example of something that is not only cheaper in the long run, but also more environmentally friendly.
4. Ditch dryer sheets
I genuinely had no idea these existed until my mom made the switch to all-natural products in our house and she bought me two for school. Dryer balls are just like dryer sheets, but in ball form. The best part? They are reusable.
Dryer balls are also a great idea to add to your back-to-school list if you have any sensitivities to fragrances or chemicals.
5. Dine in with reusable silverware
Sometimes college life can be about convenience, but using plasticware, paper plates, and plastic cups is wasteful. Bring a couple of cups and plates and a few pieces of silverware from home, or buy some  at the store. Either way, this saves a lot of plastic from being wasted and is such a simple life change. Again, it also saves you money!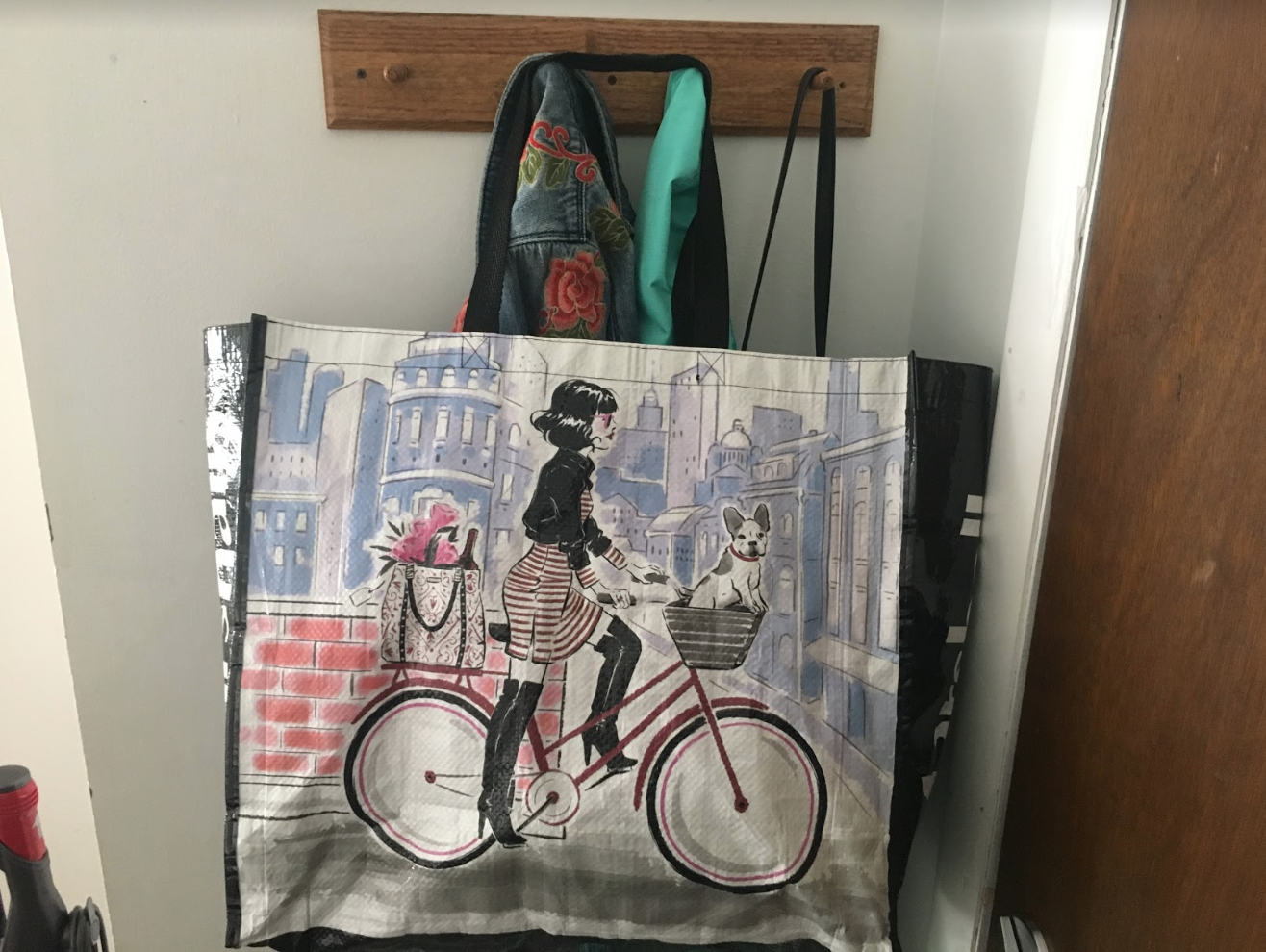 6. Green up your grocery run
I love reusable grocery bags, but I will be honest: I usually forget them (unless I'm going to Aldi where it is basically forced upon me). I am trying to be better about this — which sparked the idea for this article. Bring a reusable bag when you buy snacks or food at 57, County Market or any other local shop.
Pro-tip: Fold your reusable shopping bag up and put it in your book bag so you don't forget it.
7. Mix, match, and stock up on gently used items
I know college is a new start, so it feels like everything you need for college should be brand new as well. This isn't necessarily true! Bring as many items from home (or from friends and family!) as you possibly can to cut down on waste — especially anything in this article that I mentioned above.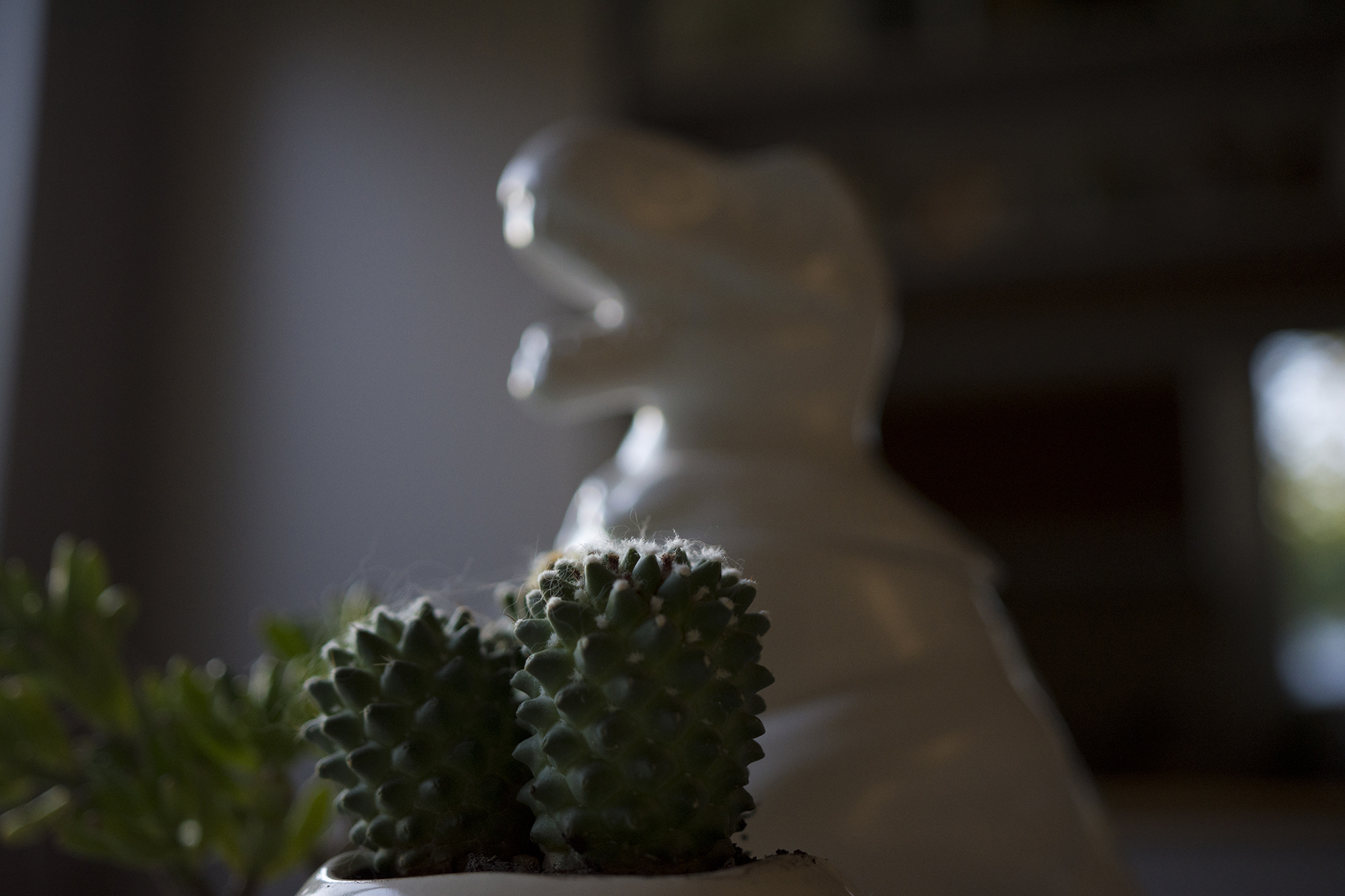 8. Invest in an indoor plant
Not that anyone needs any more responsibility than they already have in college, but indoor plants are a fun way to spice up your dorm. I am not an expert on plants, but this is a cute idea I would have done if I was still in the dorm.
My coworkers recently published an article highlighting some of the best indoor plants and how to take care of them, so check it out >>>
If you are reading and have an idea for sustainable dorm living that is not mentioned here, feel free to tag us on Instagram @sustainillinois or email us at sustain.illinois@gmail.com and we can add it to the list!