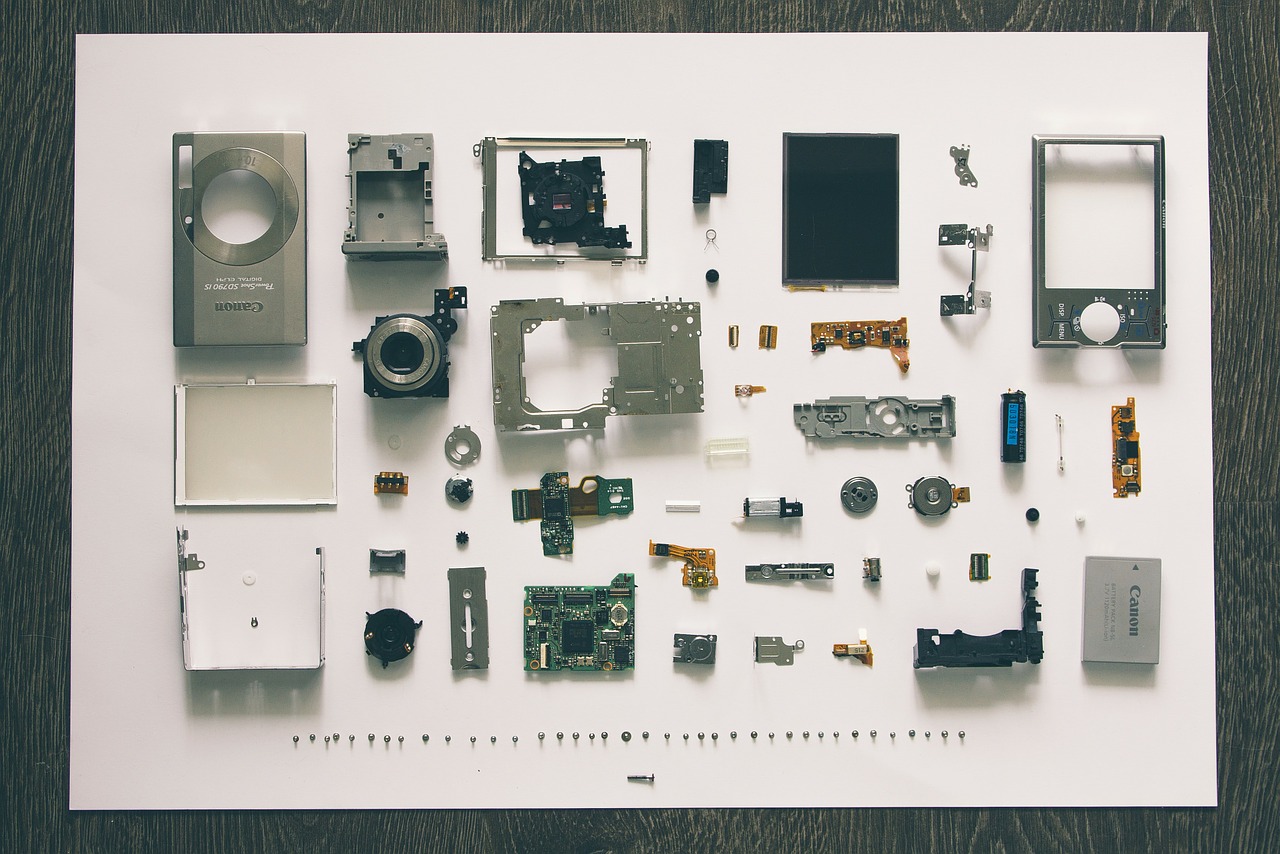 What happens when you crack a cell phone screen or a laptop? While some scramble to the nearest tech store for a skilled technician to make repairs, others may choose to scrap the tech entirely by replacing the broken device or waiting for an upgrade.
Technology repair, to most, is unknown and uncharted territory — often thought of as too complicated to repair on our own. But what if it didn't have to be? With the help of the Illini Gadget Garage, a newly reopened collaborative repair center for student- and staff-owned electronic devices, you can learn how to fix your tech with the help of volunteers.
The Illini Gadget Garage is a collaboration of the Sustainable Electronics Initiative (SEI) at the Illinois Sustainable Technology Center (ISTC), the University of Illinois at Urbana-Champaign's School of Art + Design, and the School of Information Science. Funded by the Student Sustainability Committee (SSC), the Garage is mostly run by student and staff volunteers to help repair broken technology in the community. While phones and laptops are the most common items, you can also bring in other broken appliances and devices with electrical components.
What makes the Gadget Garage unique is its emphasis on collaboration and cooperation when it comes to technological repairs.
"This isn't just a repair shop," said Madeleine Wolske, a graduate research assistant. "Our goal is to be the first stop (for electronics)."
That means you and a Garage volunteer use your combined experiences to tackle the repair project. After filling out a diagnostic form about the broken technology online before visiting the garage, you get to spend one-on-one time working together to fix the repair. While you may need to order your own replacement parts, the garage helps you fix and install every step of the way, ultimately saving you money as you help perform the repair labor.
Illini Gadget Garage emphasizes that its staff is there to help you help yourself — providing the tools, research assistance, and manpower to help save your gear.
Yet the goals of the Illini Gadget Garage go beyond just fixing electronic devices. The people there strive to "demystify technology," challenging stereotypes to show that anyone can repair electronics — regardless of skill sets and educational background.
Graduate students Amanda Elzbieciak and Geoff Jacobs know firsthand about how exciting it can be to tackle technological projects. Despite having limited technological experience, Elzbieciak successfully took apart and put back together her laptop.
"It's really great to get a chance to interact with technology and know that you don't have to be afraid of it," she said. "Technology doesn't have to be a big mystery."
Jacobs agreed, emphasizing how interesting it was to take a peek inside an object people frequently use, but rarely repair.
"Going into this, I was pretty much an amateur," he said. "However, I got to open up a Dell computer tower. It was cool to be able to do that by myself because I had no idea what computers look like on the inside."
Breaking down learning barriers empowers people by reinforcing their capability to perform repairs, ultimately giving them the confidence to repair other devices down the road in a tech-dominated world.
"We have this cultural stigma against repairing tech because we think it's too complicated, and (Illini Gadget Garage) wants to dispel that myth," Wolske said.
This emphasis on empowerment stems directly from the Garage's commitment to sustainability — a huge issue in the electronics field.
Electronics are everywhere, and they're not exactly the best components to degrade in a landfill," Wolske said.
By working to encourage people to repair rather than repurchase, the garage hopes to defer broken electronics from reaching the curb on trash day. Just in the first two weeks of November, the garage saved 10 pounds of electronics from the trash.
"If we can relay this information to other people, everyone can be motivated go fix their stuff. You don't have to pay a lot of money; you can save resources. It's a great thing," Elzbieciak said. By helping you take repair matters into your own hands, the Garage hopes to jumpstart a sustainable lifestyle.
Even by just doing one repair, it's amazing to see how that outlook empowers you, and you start fixing all sorts of other things," Wolske said. "So many people have tech problems, and if we could help lower the carbon footprint of Champaign-Urbana, that would be perfect."
Try out the Illini Gadget Garage for yourself! Stop by their location at 1833 S. Oak St., Champaign, from 10 a.m. to 1 p.m. Tuesdays and Thursdays, or noon to 3 p.m. Wednesdays. Make sure to fill out the diagnostic form online first, so the volunteers can be ready to help you.
Interested in volunteering? Check out the Gadget Garage website. Volunteers are always accepted regardless of technological knowledge. The Garage emphasizes that it's a learning environment, so what you lack in skill can be picked up along the way. Skills such as marketing, social media, technical writing, networking, and outreach are appreciated as well.
— By Katie Watson, iSEE Communications Intern