26apr3:30 pmMillerComm Lecture: "The Big Dry: New Drought Projections for the Southwest, Great Lakes, and Beyond"
Event Details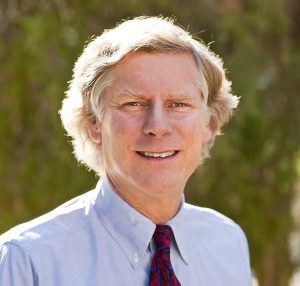 Speaker:
Jonathan T. Overpeck
Samuel A. Graham Dean of the School for Environment and Sustainability
University of Michigan
Abstract:
Many current assessments of future climate and hydrologic change suggest that current drylands around the globe could become drier with continued anthropogenic climate change. In some "early warning" regions, such as the Southwest U.S., there is a clear observed trend in this direction. This is particularly true for the region's rivers, where the nature of drought is shifting to a more temperature-dominated climate extreme. At the same time, however, some recent and influential scientific assessments suggest that temperature-driven drying could be compensated by precipitation increases with little net increase to water supply or ecosystem risk. A new approach integrating the examination of temperature, precipitation and drought risk indicate that Colorado River flows, sustainable water supplies, and ecosystems in the Southwest are already being seriously affected by warming, and that continued warming could result in much larger impacts than widely thought, even if mean precipitation increases. The implications of these results have serious implications for terrestrial systems in most parts of the globe, including regions with higher average precipitation (e.g., the Amazon and Great Lakes regions). We are now able to say this with high confidence, strengthening the case for actions to reduce greenhouse gas emissions.
Bio:
Professor Jonathan Overpeck is an interdisciplinary climate scientist and the newly appointed Samuel A. Graham Dean of the School for Environment and Sustainability at the University of Michigan. Given his leadership position at a peer Big Ten school, Professor Overpeck's visit will be highly instructive and interesting to faculty and the campus community associated with our own Sustainability Institute (iSEE) and all environmental education units, in addition to the compelling general interest surrounding his research on climate change and drought.
As a world-renowned climatologist, Professor Overpeck has published over 210 papers on climate and the environmental sciences, served as a Working Group 1 Coordinating Lead Author for the Nobel Prize winning IPCC 4th Assessment (2007), and also as a Working Group 2 Lead Author for the IPCC 5th Assessment (2014). Other awards include the US Dept. of Commerce Gold and Bronze Medals, a Guggenheim Fellowship, the Walter Orr Roberts award of the American Meteorological Society, and the Quivira Coalition's Radical Center Award for his work with rural ranchers and land managers.
In addition to his highly productive research, Professor Overpeck has been heavily engaged in the heated public debate over climate change, having testified nine times before Congress and more than once at the Arizona Legislature.
Education:
PHD in Geological Sciences, Brown University, Rhode Island
MSc in Geological Sciences, Brown University
BA in Geology (Honors), Hamilton College, New York
Location

Spurlock Museum

600 S Gregory St, Urbana, IL 61801