25apr5:00 pm6:00 pm"Climate Change Turns 30: Tribalism and Sustainability"Charles David Keeling Lecture 2018 — part of Illinois Earth Month
Event Details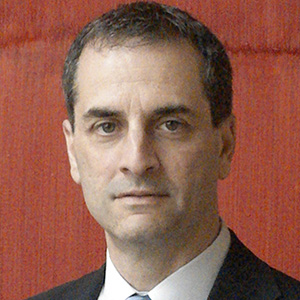 Eban Goodstein, Director of both the Center for Environmental Policy and the Master in Business Administration (MBA) program at Bard College, will deliver the 2018 Charles David Keeling Lecture.
"As a global social phenomenon, global warming was born around the year 1988. At just thirty years old, climate change has already profoundly shaped our culture. In the US, the politics of denial have risen to prominence and power." In this talk, Goodstein takes the long view and argues that climate change action will increasingly occupy the center of an expansive tribalism, a global political, civil society and business movement for a sustainable future.
Goodstein directs both the Center for Environmental Policy and the MBA in Sustainability at Bard College. He is known for organizing national educational initiatives on climate change, which have engaged thousands of schools and universities, civic institutions, faith groups, and community organizations in solutions-driven dialogue. He is the author of three books: Economics and the Environment, now in its 8th edition;  Fighting for Love in Century of Extinction: How Passion and Politics Can Stop Global Warming; and The Trade-Off Myth: Fact and Fiction about Jobs and the Environment.  Goodstein earned his PhD in Economics from the University of Michigan, and a BA in Geology from Williams College.
——-
The Keeling Lecture is sponsored by the School of Chemical Sciences (SCS), the School of Earth, Society and Environment (SESE), the Department of Chemistry, the Department of Atmospheric Sciences, and the Institute for Sustainability, Energy, and Environment (iSEE) at Illinois. It is named for Charles David Keeling, an Illinois Chemistry graduate who went on to make the first measurements of atmospheric carbon that showed a human-influenced upswing in emissions.
Time

(Wednesday) 5:00 pm - 6:00 pm
Location

NCSA Auditorium

1205 W Clark St, Urbana, IL 61801