19apr4:00 pm2021 Charles David Keeling Lecture: "Lessons from the Pandemic to Tackle the Climate Crisis."
Event Details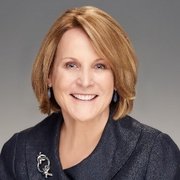 At 4 p.m. Monday, April 19, 2021, the annual lecture will be delivered on a virtual platform by Alice Hill, the David M. Rubenstein Senior Fellow for Energy and the Environment at the Council on Foreign Relations (CFR) in Washington, D.C.
Title: "Lessons from the Pandemic to Tackle the Climate Crisis"
Abstract: The coronavirus pandemic has revealed the dangers of denying science and failing to prepare for catastrophic risk. As threat multipliers, pandemics and climate change have profound similarities. Both global crises threaten lives and livelihoods without regard for human-made borders. Just as with the coronavirus, the worsening impacts of climate change will force countries to grapple with economic upheaval, political instability, and threats to social welfare. Because of their many parallels, the world's approach to combatting COVID-19 presents a crucial opportunity to assess how we can build resilience to a changing climate. Extracting lessons learned from the globe's troubled pandemic response will be critical to identify the pivotal shifts society must undertake as it contends with escalating climate risk.
Bio: Hill's work at CFR focuses on the risks, consequences, and responses associated with climate change. She previously served as special assistant to President Barack Obama and senior director for resilience policy on the National Security Council staff where she led the development of national policy to build resilience to catastrophic risks, including climate change and biological threats. Her co-authored book, Building a Resilient Tomorrow, was published in 2019. In 2020, Yale University and the Op-Ed Project awarded her the Public Voices Fellowship on the Climate Crisis. Hill's new book, The Fight For Climate After COVID-19, will be published in Summer 2021.
This is an iSEE Certified Green Event.
Join us on Zoom: Meeting ID: 868 5178 8744 Password: Keeling • Link >>>
Organizer
Institute for Sustainability, Energy, and Environment (iSEE)sustainability@illinois.edu