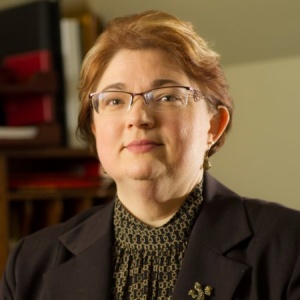 Dawn Aubrey is the Associate Director of Housing and Dining Services.  Before beginning her work at the University of Illinois in 2006, Dawn served as a director in the dining services at six other universities. She really knows her stuff!
Today, she coordinates efforts to feed more than 8,600 hungry meal plan holders at six dining halls and five a la carte locations. She also plays a role in catering services for the Illini Union, Memorial Stadium, Alice Campbell Alumni Center and the I Hotel and Conference Center. In total, she deals with more than $16.3 million in food purchases each year.
Sustainability in the campus dining system is important to Dawn because learning occurs both inside and outside of the classroom. Therefore, it is important that Illinois is a good role model of resource stewardship. In addition, "sustainability is a value that our students have and we have an obligation to support as we are stewards of our students resources," she says.
Through her work with the Agriculture, Land Use, Food, and Sequestration SWATeam — as a team member through December 2014, and now as a member of the team's consultation group — she feels able to effect change for the whole institution — in addition to her relatively small corner of it.
Local and sustainable food is Dawn's focus. She points out that the University has already made huge progress: Local food currently accounts for 26 percent of total food; University Dining is EPA Smartway Certified, EPA Waste Challenge Certified and USDA Food Recovery Network Certified; and Illinois was the first Big Ten school to have trayless dining.
Still, there is room for improvement: Dawn hopes the SWATeam is able to overcome the complexity of issues and accomplish goals — or at least make significant progress toward them.
Return to Zero Waste SWATeam page