APRIL 23, 2015 — On Earth Day, the Institute for Sustainability, Energy, and Environment (iSEE) announced award winners for its 2014-15 Certified Green Office Program.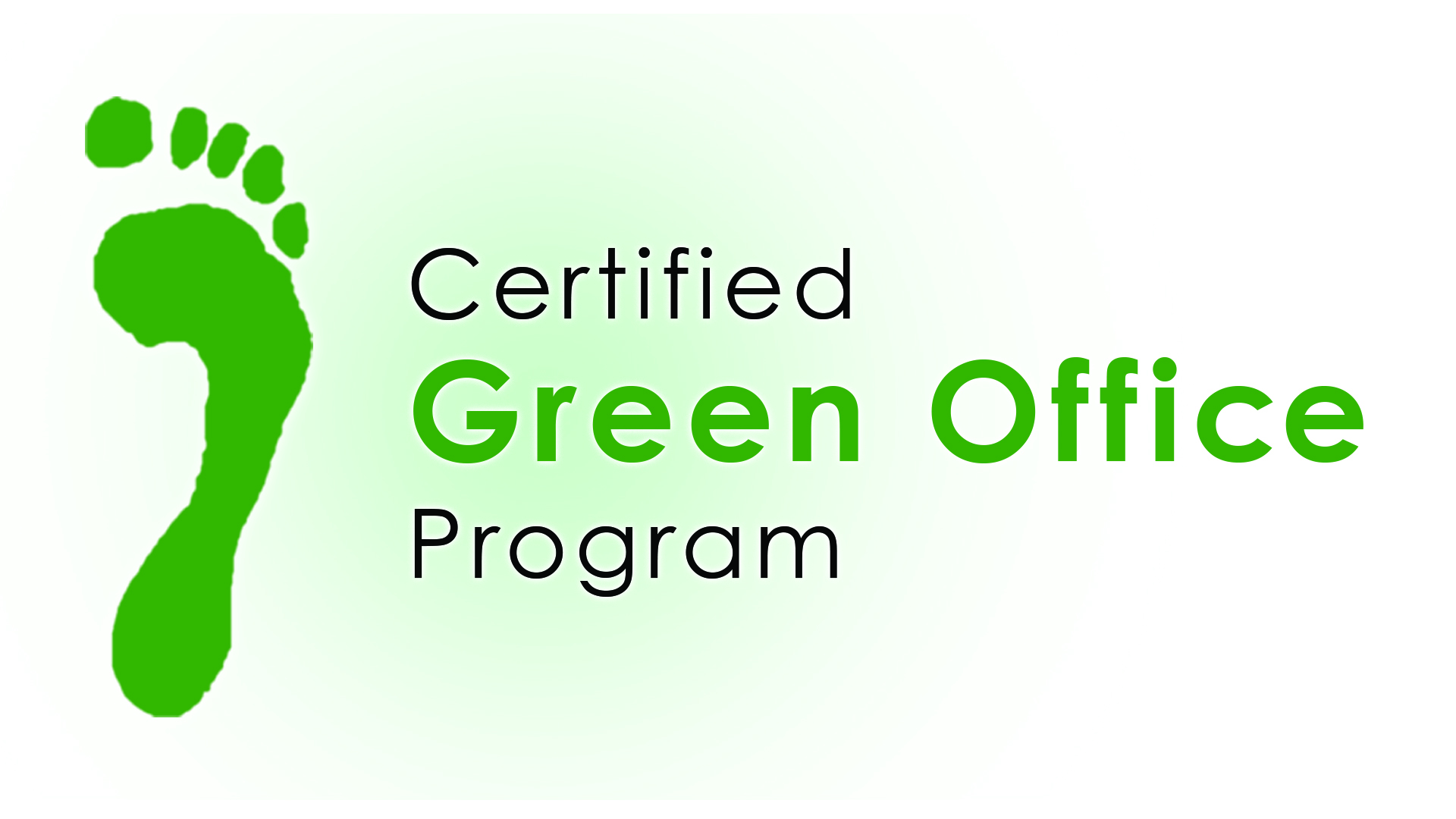 Twenty-four participating offices all agreed to the five basic commitments to become a Certified Green Office: appoint a Sustainability Ambassador; adopt a sustainable travel policy; use 30% recycled-content and FSC-certified paper; identify, label and communicate the location of office recycling stations; and turn off and unplug all unnecessary electronics.
Of the participating offices, 23 chose to go the extra mile, choosing from among 17 extra suggested commitments to earn a Gold, Silver or Bronze level of achievement.
The Gold Certified Green Offices (14-17 additional commitments):
McCall Research Group (all 17 additional commitments)
Campus Recreation (16)
I-STEM Education Initiative (16)
University Housing (15)
Native American House (15)
Department of Asian American Studies (15)
Illinois Sustainable Technology Center (ISTC) (14)
Smart Energy Design Assistance (SEDAC) (14)
Illinois Engineering First-Year Experience (IEFX) (14)
Facilities & Services Capital Programs (14)
The Silver Certified Green Offices (11-13 additional commitments):
Office for Mathematics, Science, and Technology Education (MSTE) (13)
Illinois-Indiana Sea Grant (IISG) (13)
Electrical and Computer Engineering (ECE) Administrative Suite (13)
iSEE (13)
Department of Chemistry Administrative Office (12)
Department of Natural Resources and Environmental Sciences (NRES) (11)
LAS – Access & Achievement Program (11)
The Bronze Certified Green Offices (7-10 additional commitments):
Office of Technology Management (9)
Inorganic, Materials, and Physical Chemistry Office (9)
Office of Corporate Relations/Office of Public Engagement (7)
Illini Union Office of Registered Organizations (7)
Energy Billing Services (7)
Division of Disability Resources and Educational Services (DRES) (7)
The Certified Green Office:
Pre-Law Advising Services
For a full description of the Certified Green Office Program and the commitments that offices can make to become greener, visit the program web page.
If you wish to express interest in signing your office up for next year, please visit our web form. We will respond in early summer as we begin to prepare the qualifications and commitments needed to participate in the 2015-16 Certified Green Office Program.