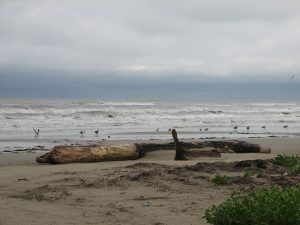 The growing hypoxic zone in the Gulf of Mexico continues to be a major environmental concern. Nitrogen runoff from agricultural sources are a dominant contributor to poor water quality in the Gulf.
The Institute for Sustainability, Energy and Environment is organizing an iSEE Critical Conversation in Spring 2018 to engage researchers and external stakeholders to develop a research agenda geared toward finding actionable solutions and identifying strategic opportunities for collaboration.
The forum will aim to identify current gaps in scientific knowledge, key economic and social barriers, and market and policy solutions for sustainably achieving a significant reduction in nitrogen runoff.
Key outcomes of this meeting will include the development of an interdisciplinary research agenda to be developed in collaboration with external stakeholders and public-private partnerships to generate knowledge-based solutions.
Critical Conversations are supported by a generous gift from the Alvin H. Baum Family Fund, iSEE's founding benefactor. The Baum Fund is administered by Joel Friedman.
More information soon; stay tuned on our Critical Conversations page >>>