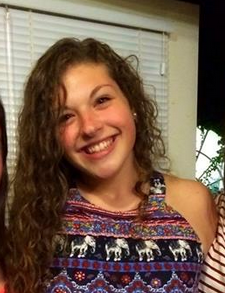 Claire Dodinval is an Undergraduate in Civil and Environmental Engineering with a specialization in Energy-Water-Environment Sustainability. As a Transportation SWATeam member, she has enjoyed getting an inside look at what makes the University of Illinois tick — and how she can influence it even as a student.
Dodinval and her teammates are making recommendations to study and restructure campus infrastructure or to change the way transportation decisions are made. Such big changes involve a lot of stakeholders, and not all of them are on board right away, she said.
"(I've learned) how complex the process of enacting change actually is," she said. "On one hand, that can slow down positive changes, but this also means that the changes that get made are thought-out and done well."
With so many well-qualified voices in the conversation, she appreciates that her input is valued by the other SWATeam members: "It's been a pleasure to work with them, and I respect them a lot!"
In her eyes, sustainability ought to be central to the mission of the Urbana-Champaign campus.
"As a progressive university that likes to be 'cutting edge,' I think it would hurt our credibility to NOT make an effort to be sustainable. All of the things people study here — pre-med, pre-law, social sciences, theater and music, etc. — all of that depends on having a planet capable of hosting us in longevity," she said. "That may seem a bit dramatic, but I honestly believe that environmental issues are extremely pressing, and as such it's our responsibility to take strides to be sustainable so that future generations of Illini can enjoy the same comforts that we have now."
Dodinval is a member of Alpha Epsilon Phi sorority and is joining Chi Epsilon — a national civil engineering undergraduate honor society. In her spare time, she loves being outdoors (camping, hiking, and canoeing especially), cooking, and photography.
Return to Transportation SWATeam page